Gary Kiebel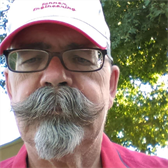 Gary Kiebel
User Status
Offline
Last seen

5 years ago

Member for

5 years

1734 profile views
Member #7100
About Me
By day, an architect specializing in research facilities, and hospitals. I love what I do, and it helps save lives because people work better when they work in an environment that helps.
Starting to play pool after 30 years so at Christmas I won't get my butt kicked so bad when I go family visiting.
I have bought a case, and 4 cues.
Latest Activity by Gary Kiebel
Questions & Topics by Gary Kiebel:
Answers & Replies by Gary Kiebel:
Previous User Names
The current user Gary Kiebel has gone by the following user names in the past: