Antique 1912 Brunswick Pool Cue Rack for Sale
---
6/22/2017 10:01:52 AM
Antique 1912 Brunswick Pool Cue Rack for Sale
We have a 1912 Brunswick Balke Collender pool cue rack for sale.
It is in beautiful condition. The mirror is a French mirror with the original nails still holding it in tact. There are two ornate hat/coat hooks on both sides of the mirror. It has ivory inlay detailing in it making it that much more unique!
This antique Brunswick mirror pool cue rack product was patented on March 26, 1912 by Brunswick Balke Collender.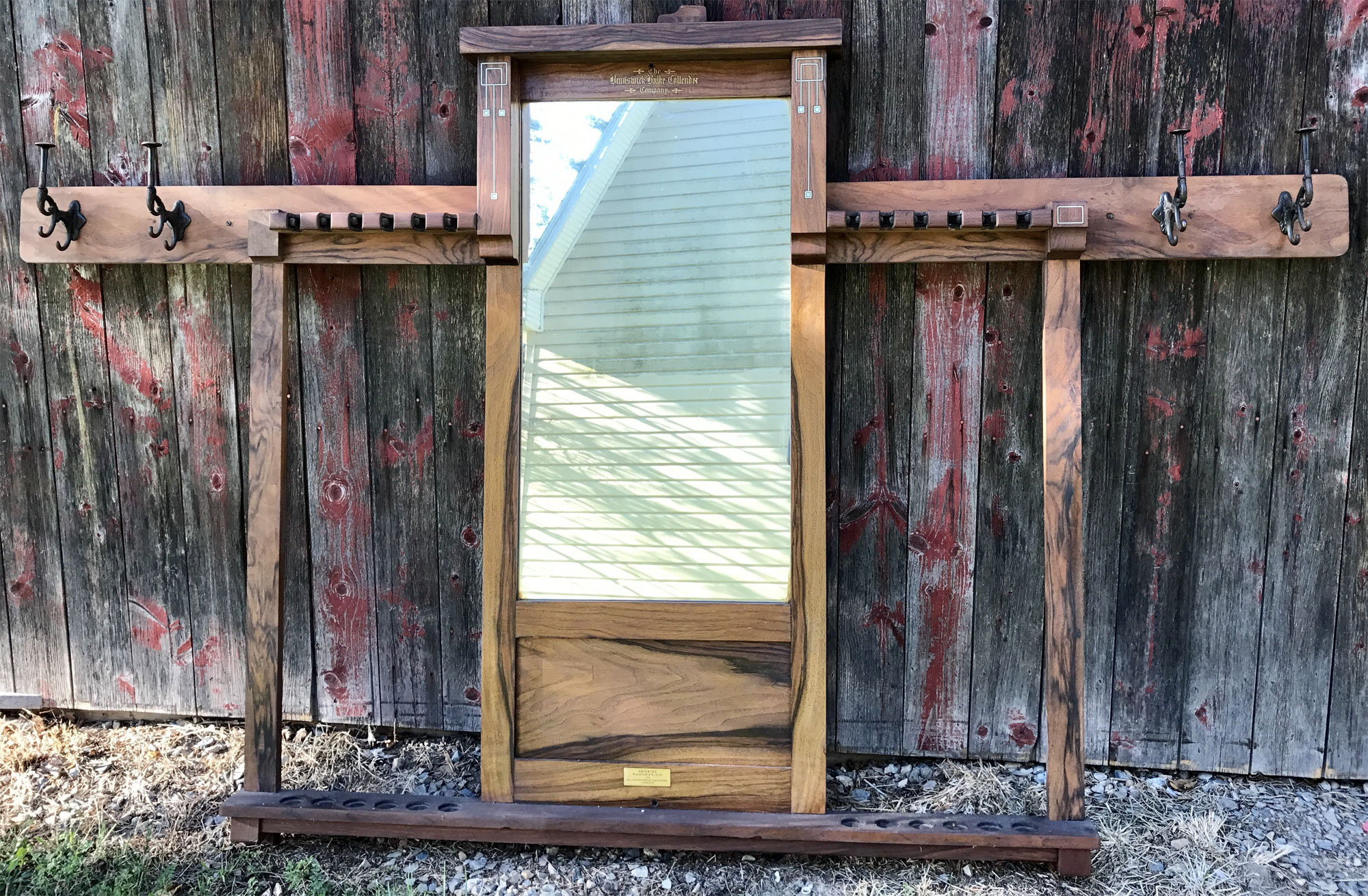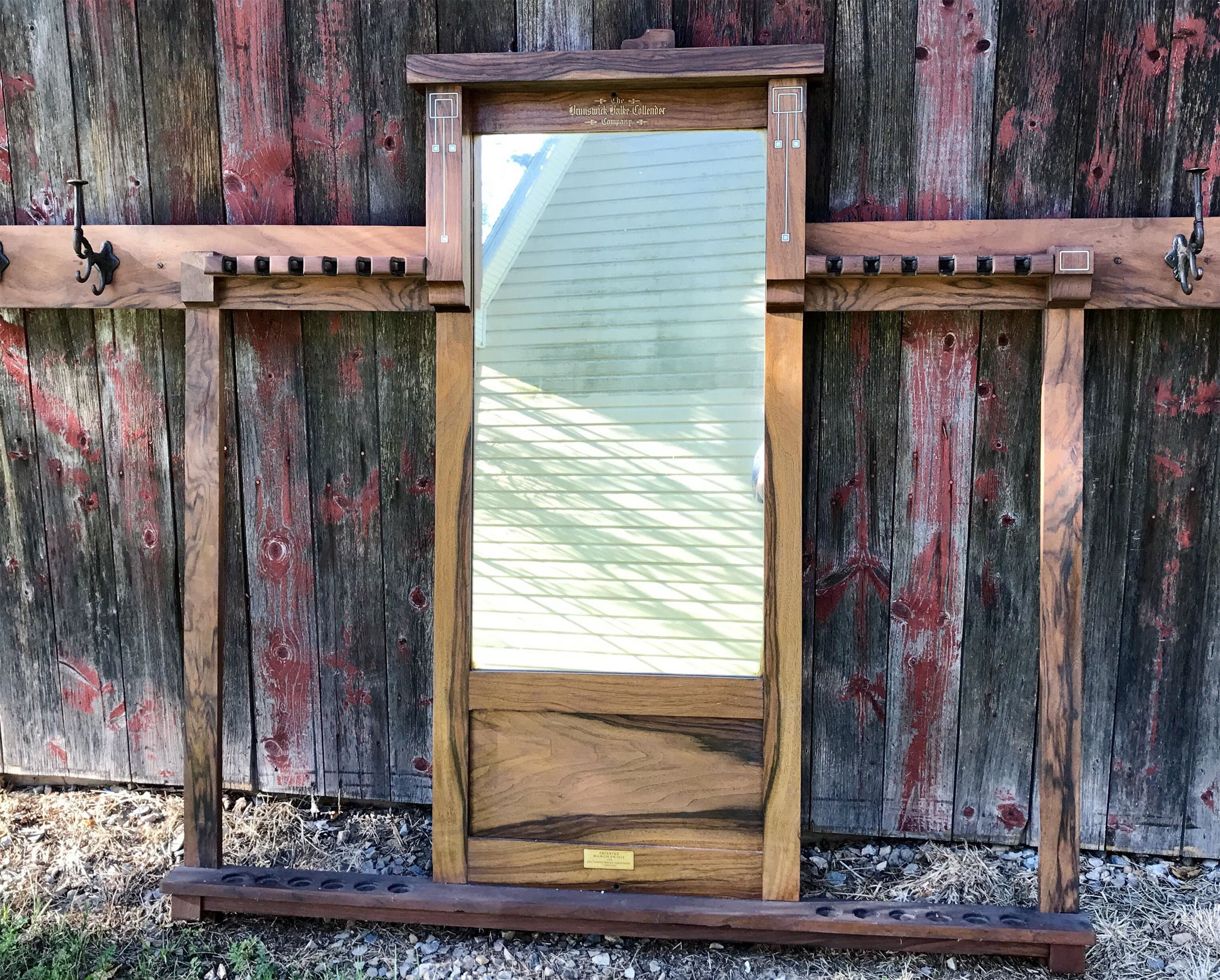 Hummel
Antique 1912 Brunswick Pool Cue Rack for Sale
Antique 1912 Brunswick Pool Cue Rack for Sale
Title: Antique 1912 Brunswick Pool Cue Rack for Sale
Author: Hummel
Published: 6/22/2017 10:01:52 AM
Last Updated: 6/22/2017 11:28:26 PM
Last Updated By: billiardsforum (Billiards Forum)