All in One Magic Racks for 8 Ball, 9 Ball, 10 Ball
---
4/18/2013 8:11:25 AM
All in One Magic Racks for 8 Ball, 9 Ball, 10 Ball
Magic Rack for 8-Ball, 9-Ball, and 10-Ball Billiards Racking
This new Magic Rack allows you to quickly and easily rack 8 ball or 9 ball or 10 ball. Racks in seconds and gives you a nice tight rack every time.
Features Include:
Magic Ball Rack Pro is the elite racking system; it gives a consistent tight rack even on old cloth.
Magic Ball Rack Pro gives a perfect rack every time, you can rack in 10 seconds or less
Saves table wear on the cloth from using other triangles
No need to Tap the table and damage the table
No need to carry your own triangle with you when you play
Worn and used balls can be used with a tolerance level of 0.1mm
Material is water proof and can be rolled up to carry around.
Pool Hall owners can eliminate triangles altogether using the Magic Ball Rack
It obviously makes for easy storage, and also easy travel
Manufactured from High-Tech Grade A Plastic
Thickness: 0.12mm
Weighs Less than a Piece of Paper
Transparent Black Film Color
Durable and Long-lasting
The Magic Rack is available in black only, for $9 USD when shipped by normal airmail
For inquiries, email me at banker123pool@yahoo.com.sg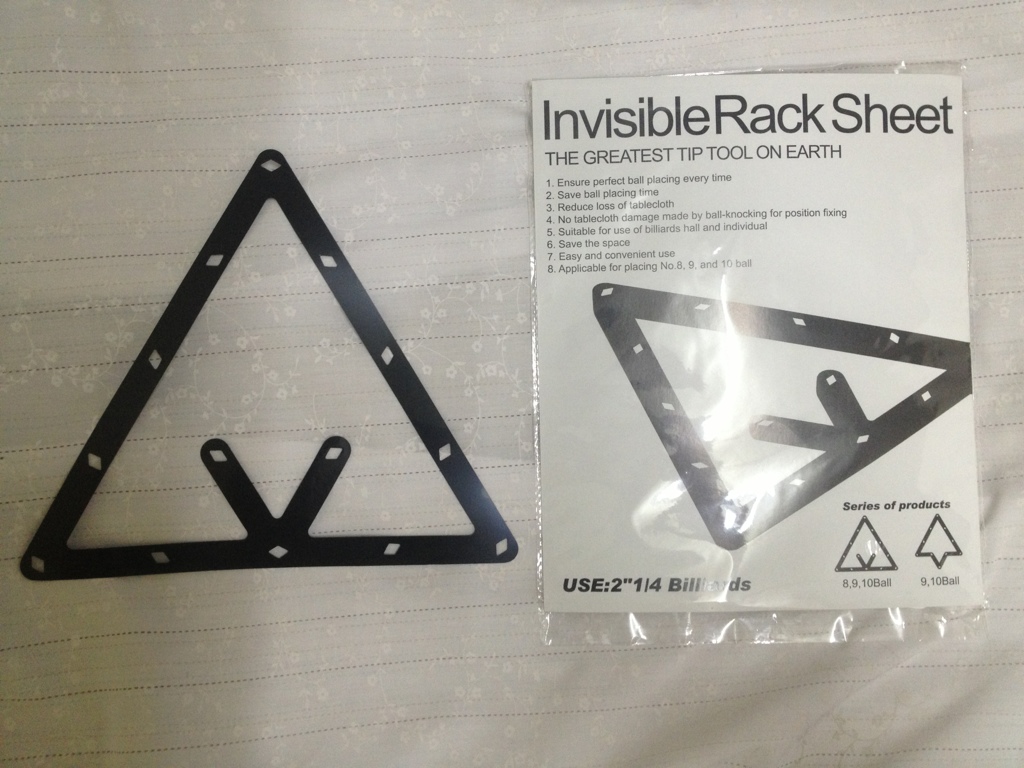 These magic racks are used in the a lot competitions around the world currently. Big competitions like China Open, Japan Open, Amway, etc are using these racks. This rack has become an official rack for many competitions especially with the implementation of the new rule whereby 3 or more balls must cross the head-string during the break. A tight rack is essential to avoid losing your turn. As such, practicing pool with Magic Rack has become very common nowadays. So get one now before it is gone!
$7 for 1 x Magic Rack shipped by normal airmail
$14 for 2 x Magic Rack shipped by normal airmail
$26 for 4 x Magic Rack shipped by normal airmail
$38 for 6 x Magic Rack shipped by normal airmail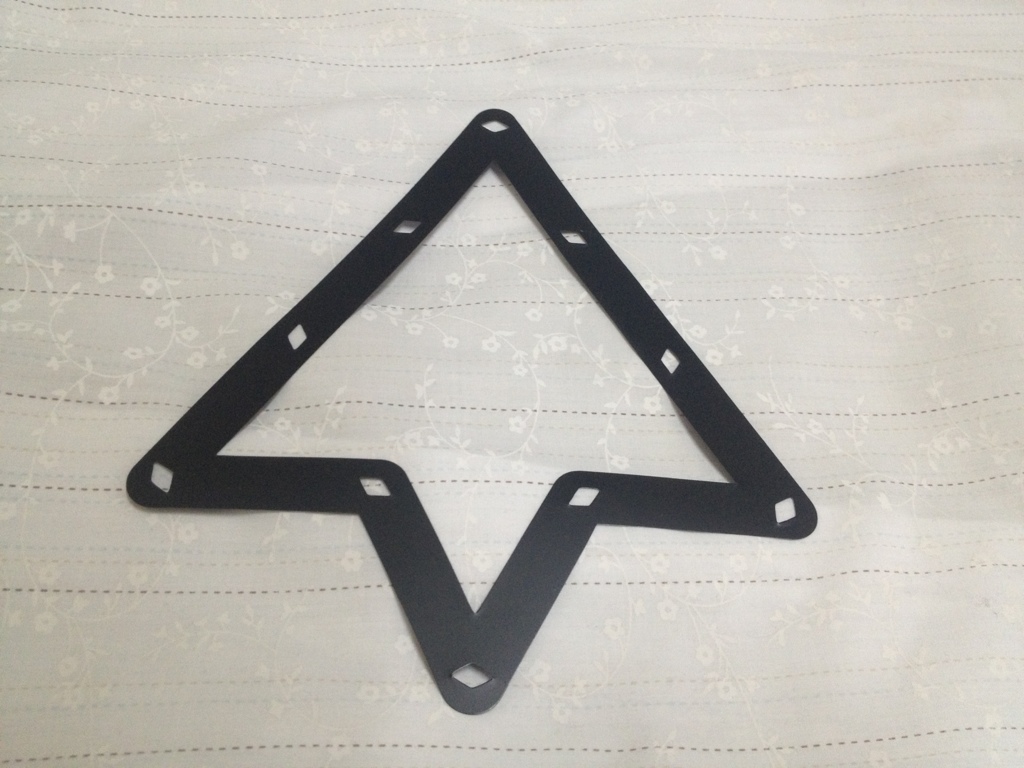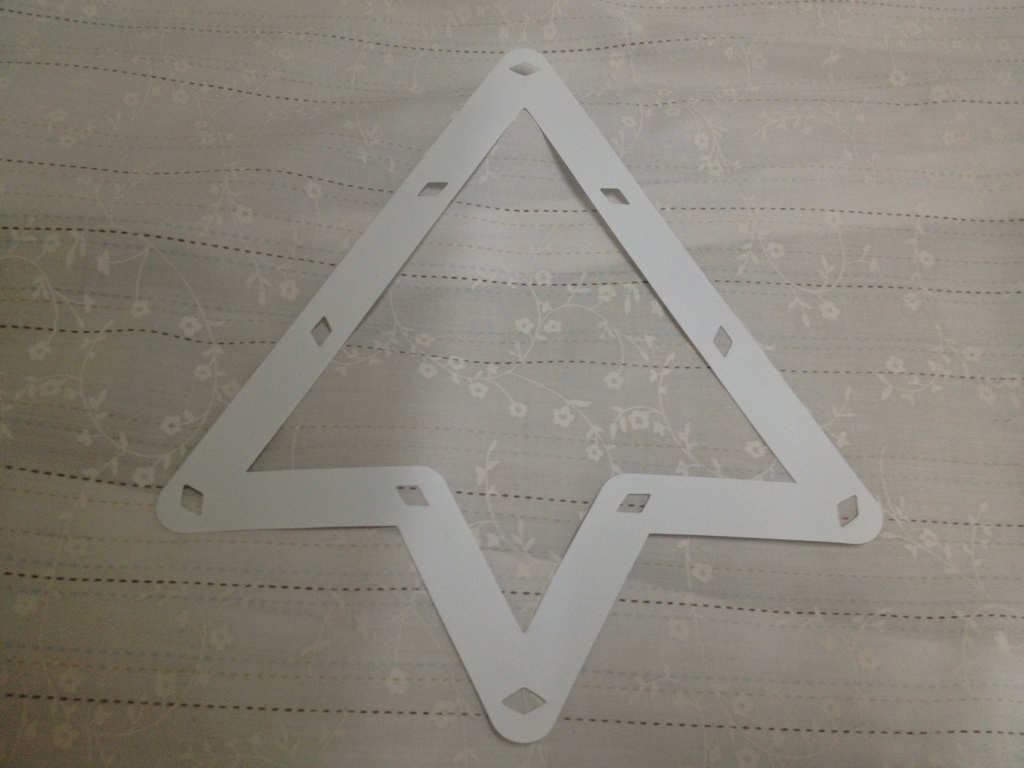 banker123
All in One Magic Racks for 8 Ball, 9 Ball, 10 Ball
Replies & Comments
---
billiardsforum on 4/21/2013 9:17:09 AM

What problem does this solve for pool players or pool halls? Every pool table owner and billiard hall owner already owns a pool ball rack triangle, so I am trying to figure out why would they pay ten bucks for this?

Are you making any money off it yet?
All in One Magic Racks for 8 Ball, 9 Ball, 10 Ball
Title: All in One Magic Racks for 8 Ball, 9 Ball, 10 Ball
Author: banker123 (Michael Lee)
Published: 4/18/2013 8:11:25 AM