Brunswick Gold Crown III Restoration Finished and Playing Fantastic
---
3/4/2023 5:11:47 PM
Brunswick Gold Crown III Restoration Finished and Playing Fantastic
My Brunswick GC 3 pool table restoration is finished and it plays fantastic.
I had trouble with the foot slate but I kept after it until I got it.
The pool table is a stunner. The side skirts are gold with a clear pearl over them but they look beige in the picture. There are better made pool tables out there but you can't beat a Brunswick Gold Crown for it's design beauty.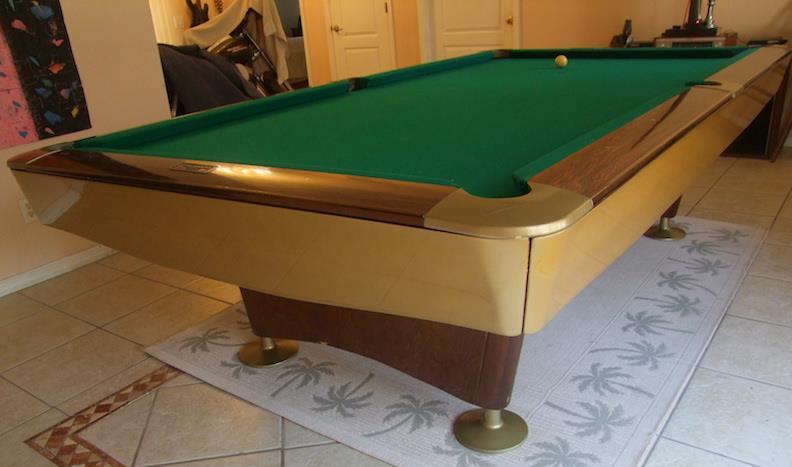 Here are some earlier posts if you're interested in the progress:

BallBuster
Brunswick Gold Crown III Restoration Finished and Playing Fantastic
Replies & Comments
---
billiardsforum on 3/12/2023 2:25:35 PM

It turned out really nice!

There's also something special about using something that you've spent countless hours bringing back to a useful condition. There's also the added bonus that you now know that pool table inside and out!

Thanks a million for sharing your progress!
Brunswick Gold Crown III Restoration Finished and Playing Fantastic
Title: Brunswick Gold Crown III Restoration Finished and Playing Fantastic
Author: BallBuster
Published: 3/4/2023 5:11:47 PM
Last Updated: 3/12/2023 2:21:38 PM
Last Updated By: billiardsforum (Billiards Forum)