Meucci Originals Hi-Run Cue with Pill Bumper
---
2/8/2023 7:18:49 PM
Meucci Originals Hi-Run Cue with Pill Bumper
Ok I have it now.
Here are more pics of my new Meucci Originals pill bumper Hi-Run cue.
If you need or want any more pics, or certain measurements just let me know, and I'll be happy to oblige.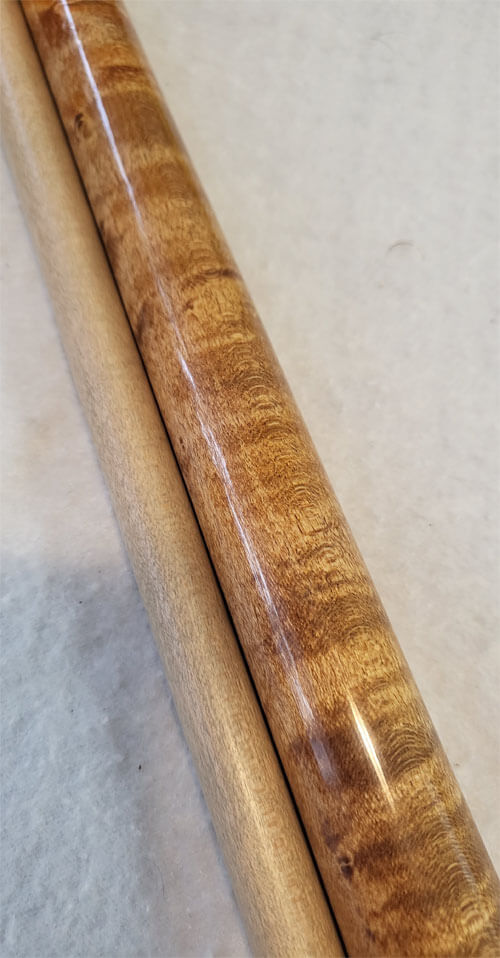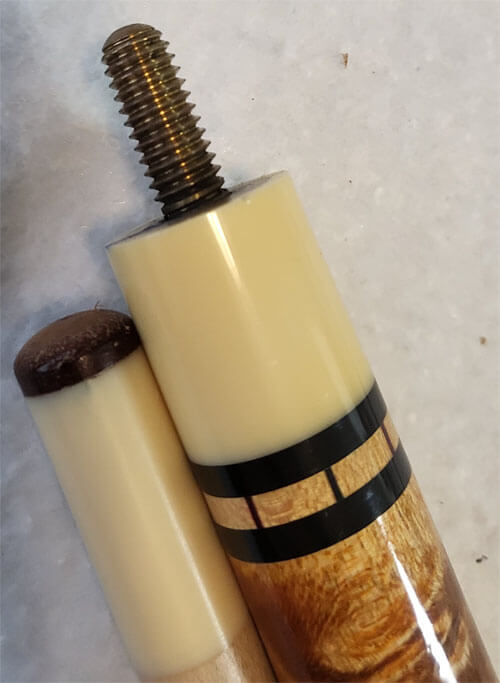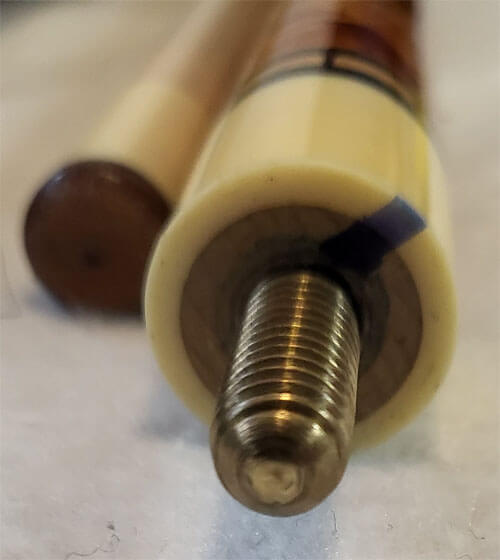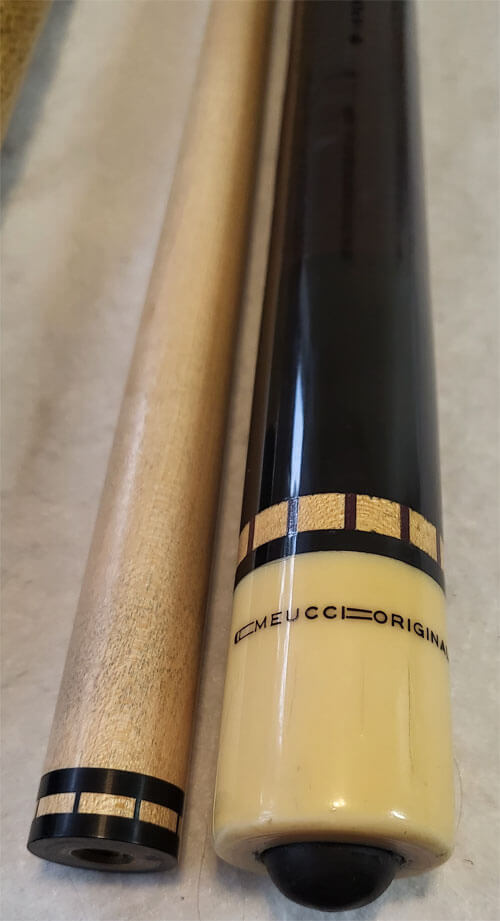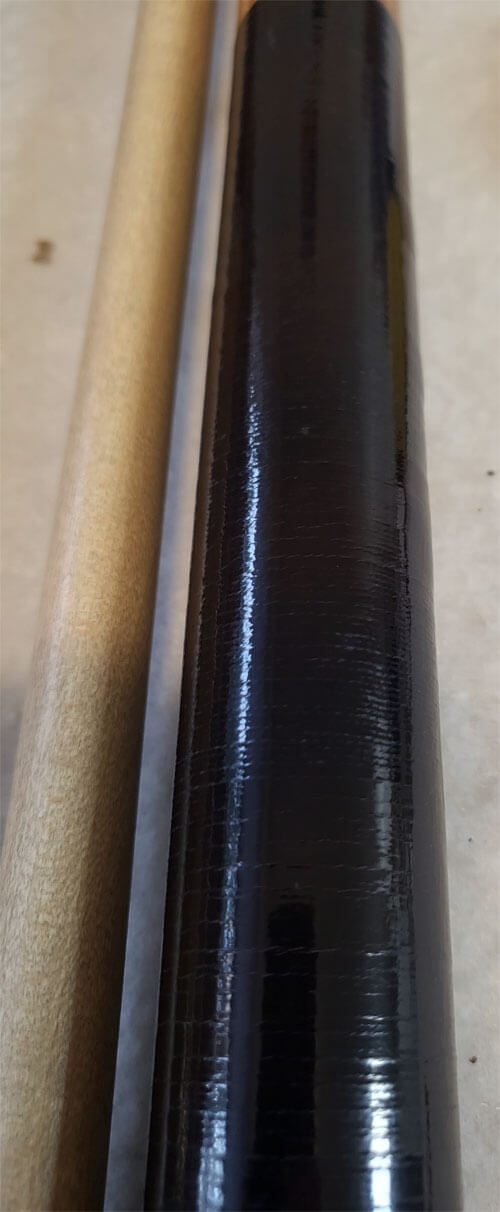 Murph72
Meucci Originals Hi-Run Cue with Pill Bumper
Replies & Comments
---
billiardsforum on 2/9/2023 7:58:27 AM

It's a beautiful Meucci Originals Hi-Run cue, thanks for sharing!

This is the first pill-bumper style Hi-Run I've seen in this color scheme (e.g. all black from the wrap down past the ring, then a white butt plate with a pill-style bumper.

I wonder if it's all-original, or if it's been worked-on and perhaps the butt-plate was swapped in from another cue?

Either way, what a great cue.

Also, here is something which might help with the valuation of this nuanced cue. On the one hand, it's an "economy" line of cues, the Hi-Run model a "basic" cue in terms of materials and design, but, yours has the pill bumper and the highly-sought-after brass joint pin.

I came across this just today, where a collector had one for sale with a brass pin (but must have had the bumper replaced with a modern style one), and he priced it at "$700 all day long".

To me, that's a bit high, but I can think of at least two or three Meucci Originals collectors out there who likely would pay a premium for the pill bumper and brass pin combo. Will they pay $700? I am not sure on that! Just wanted to share this anyway, as you'll likely have a hard time finding another comparable sale with the same nuances.

Murph72 on 2/9/2023 4:29:39 PM

Thank you! Pretty sure it's going to stay in my collection.
Meucci Originals Hi-Run Cue with Pill Bumper
Title: Meucci Originals Hi-Run Cue with Pill Bumper
Author: Murph72 (M. Murphy)
Published: 2/8/2023 7:18:49 PM
Last Updated: 2/9/2023 7:42:03 AM
Last Updated By: billiardsforum (Billiards Forum)