McDermott C-17
---
12/12/2018 7:03:45 AM
McDermott C-17
McDermott C-17 made 1980-84
Non-refinished cue except I cleaned the wrap, it was horrible moldy. Came out like new, glad I saved it. Very nice original leather wrap, perfect seam, glad I saved it. Really excellent player. I have a number of A, B, and C series cues but this is my only "fancy" one. I am very impressed with the quality and workmanship.
Shaft needs cleaned, has some stains, but is perfectly smooth, no dents or chips, very full diameter. Likely not played much. The stains are from water/mold.
I am thinking to have a second matching shaft made.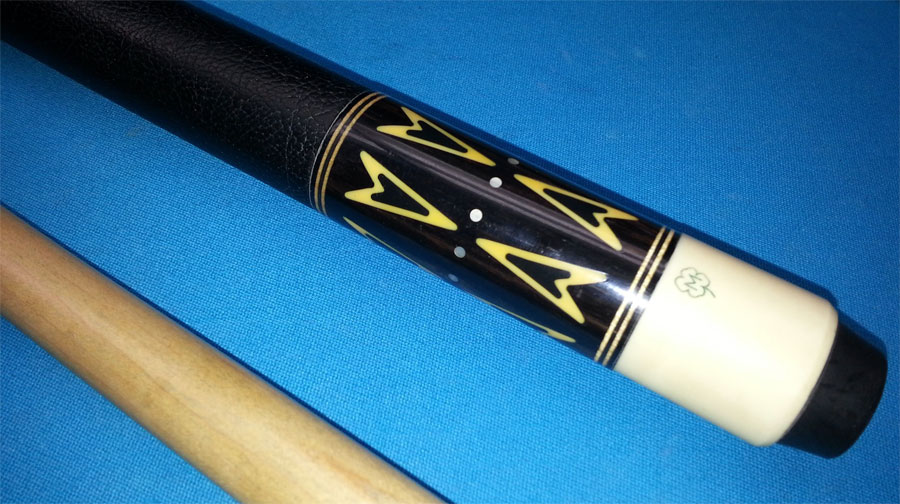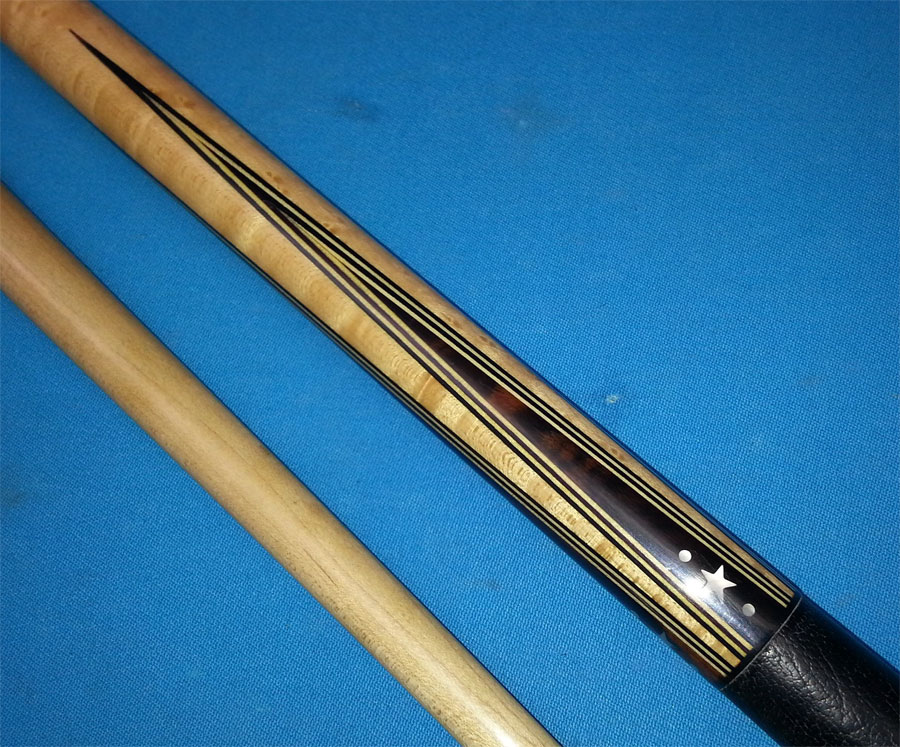 This is how the wrap looked.


Chopdoc
McDermott C-17
Replies & Comments
---
billiardsforum on 12/13/2018 5:30:47 PM

This is great looking cue.

How did you remove the mold? I see it was right up to the edge of the wrap...

Also, do you have an image of the catalog this cue is from? I have a lower-quality one I can send if you want it.

Actually, here it is.

Chopdoc on 12/13/2018 8:22:21 PM

Thanks for the picture. I didn't have that one. This line of cues was really amazing, and the top six are iconic. Maybe the best McDermotts ever made. The C-17 is one I always wanted so it was very fortunate that I stumbled on this one.

The finish on the cue is great, but obviously the leather was moldy, but thankfully it was fully intact. So first just wiping it off with a damp cloth. Then rubbing it down with saddle soap. Then some color. Then a little moisturizer. Simple really. Don't overdo it, and it comes out great. I have a big box full of a variety of leather and suede care products and I just grab whatever feels right for what I am doing based on experience.

That's it. Not actually a lot of work and it came out looking and feeling like new. I have restored some leather and suede cases that many would think were trashed. Got them looking new again.

If I had it refinished those inlays in the butt sleeve would come out much more white. They are yellowed with age and I think they look great.

Interesting that in the brochure picture you provide this model is marked "out". I think those star inlays are real eye catchers.
McDermott C-17
Title: McDermott C-17
Author: Chopdoc (Fernando Chaves)
Published: 12/12/2018 7:03:45 AM