Value of a 1968 Gandy 8 Ft Pool Table
---
4/23/2019 7:19:30 PM
Value of a 1968 Gandy 8 Ft Pool Table
What is the value of a 1968 Gandy 8-Foot pool table with a 3-Piece 1 1/8 inch slate bed?
I purchased it brand new in 1968. I am the original owner, and it has only been moved twice since then and now I'm Moving to Florida.
The three-piece slate on this Gandy pool table is 1 1/8" thick. There was never a logo associated with the pool table.
The set of balls that came with the table were labeled as "Belgian Ivory" billiard balls. I stopped using them 30 years ago and replaced them with a standard composite ball set. I do still have them, though the dye has bled into the white part of each ball through the decades. I'd consider throwing them in with the sale.
Do you have any idea what it's worth and what value I can sell it for?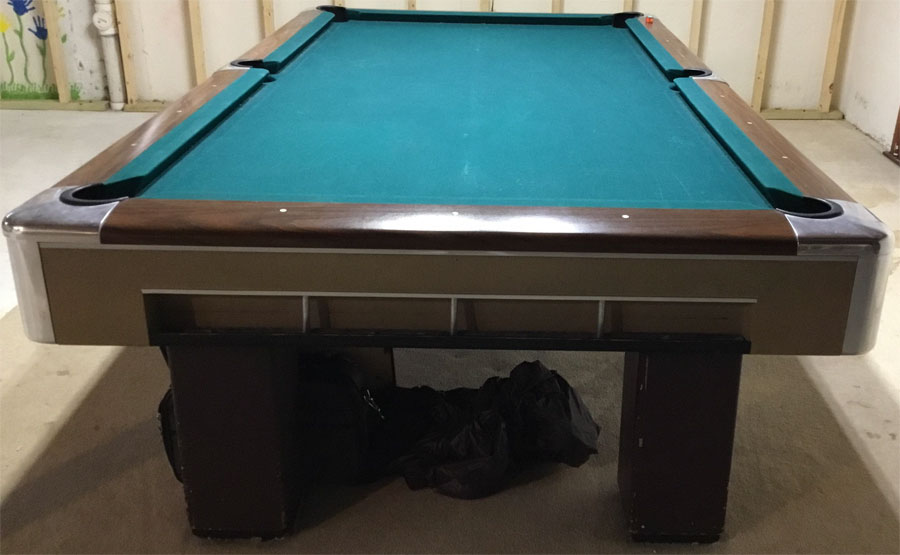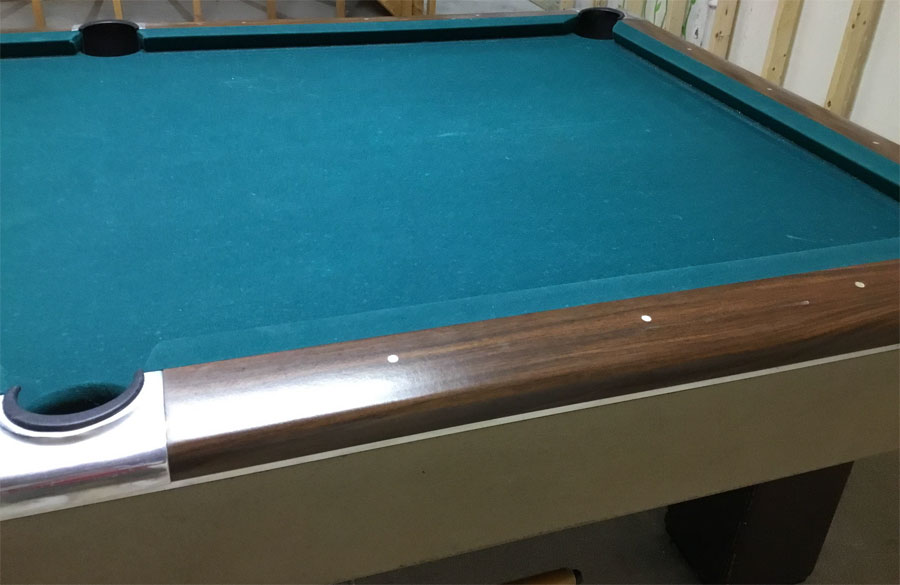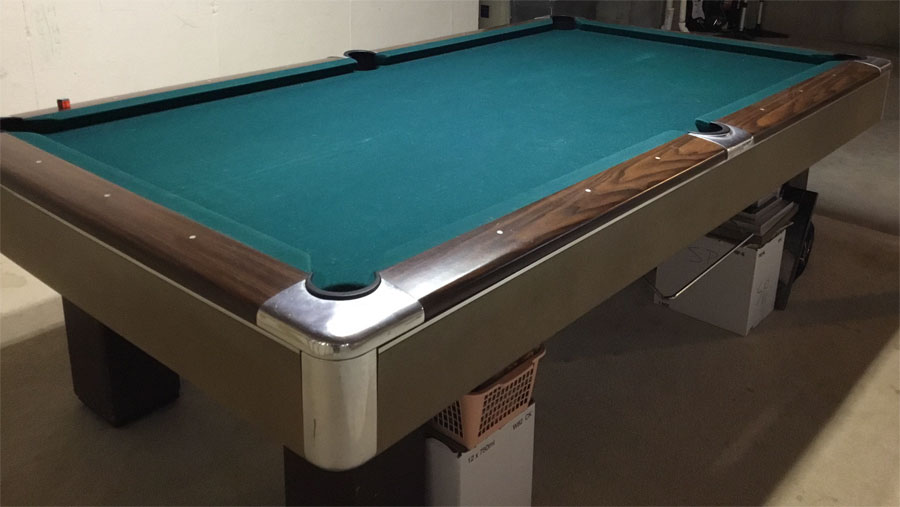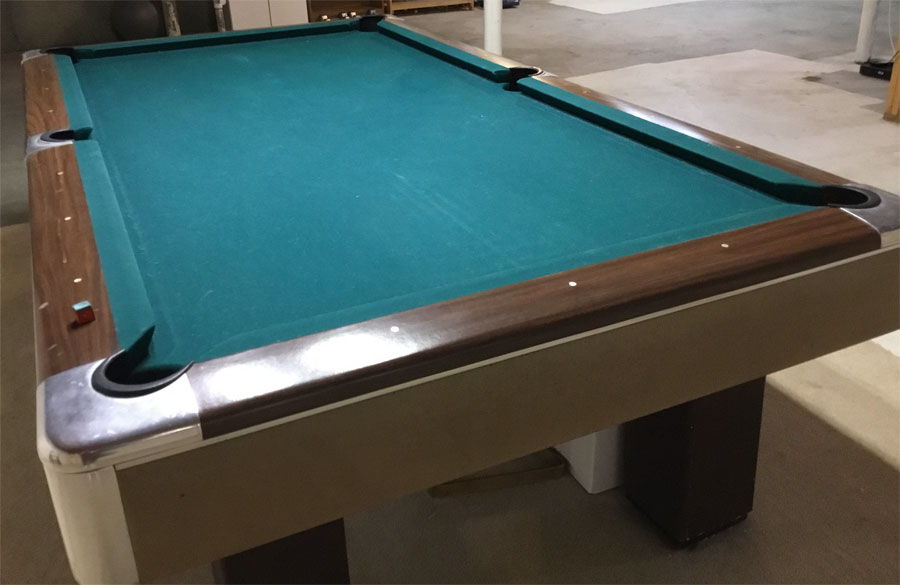 user1556072369
Value of a 1968 Gandy 8 Ft Pool Table
Replies & Comments
---
billiardsforum on 4/24/2019 2:47:00 AM

We'll have to identify the correct Gandy pool table model name first in order to come to a valuation.

Now that I see the photos, it certainly looks like you have pool table from one of Gandy's professional-grade pool table series.

I think it's a Gandy Sportsman pool table. It's a Commerial or Tournament-grade professional pool table. Very similar to the older-style of the Gandy Big-G pool tables (their top-tier, top-of-the-line professional pool table), except the Big G has a ball return tray under the ball shelves like this:

May be worth anywhere between $800 and $1500 from the right buyer if you aren't in a rush to sell. MSRP in the 1990s for this model went from $4160 (7-foot) to $4440 (9-foot). Of course it's a very different market today. It's currently a very weak market for used pool tables.

Here are a few comparisons:

From a Gandy catalog:

9' Gandy "Sportsman" Pool Table - $2250

Official table supplier to BCA US Open 14.1 Championships. Table features brand new K66 cushions and dowel pinned slates!

9' Game Room Style Gandy Pool Table - $1395

user1556072369 on 5/14/2019 8:38:00 PM
Value of a 1968 Gandy 8 Ft Pool Table
Title: Value of a 1968 Gandy 8 Ft Pool Table
Author: user1556072369 (David Schultz)
Published: 4/23/2019 7:19:30 PM
Last Updated: 5/14/2019 2:53:30 PM
Last Updated By: billiardsforum (Billiards Forum)