12 foot Bagatelle Table
---
8/31/2012 9:28:18 AM
12 foot Bagatelle Table
Hello Ladies and Gents,
I know there is a bunch of knowledge in the forum here and many folks who may know about my Bagatelle table. I would be very greatful if you could have a look at the photos attached and possibly offer some detailed info on the very unique Bagatelle table.
Recently I picked this beast of a table up. It's a Bagatelle table that measures approx (12) feet long and (4) feet wide with (6) pockets and (9) cups. I have not been able to find any information regarding this table. I am hoping to learn more about the manufacturer. I have seen some other Bagatelle tables but never (12) feet long with (6) pockets. I have been advised that this table may have been made by burroughes and watts based on the style of the legs but I don't know this to be true.
The questions I have but any info is appreciated:
1.) Have you ever seen such a Bagatelle table before this long and with (6) pockets? 2.) Who is Spencers Billiard Works in Bristol and why is their nameplate on this table? 3.) How would I obtain some catalog / print material on the Bagatelle? 4.) Where can I obtqain new cushions and supplies for these tables? 5.) Any rules of play based on this table with (6) pockets? 6.) Any idea how old this table is and what kind of value it has?
Any help or guidance would be highly appreciated.
Thank you in advance.
Cheers, Mark in Houston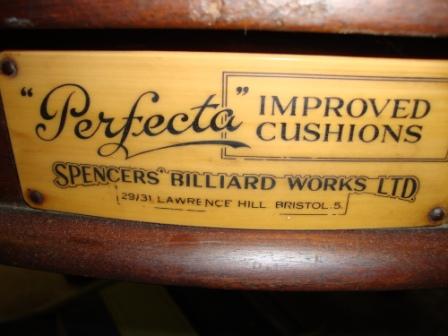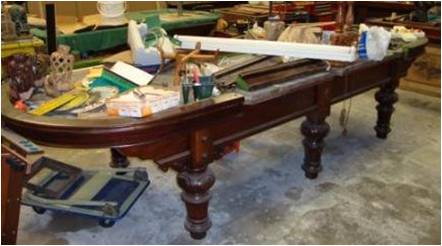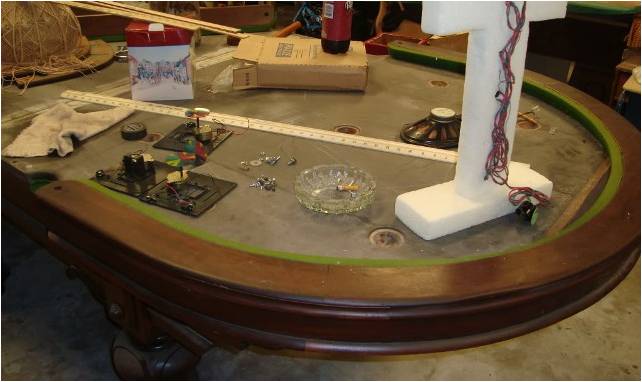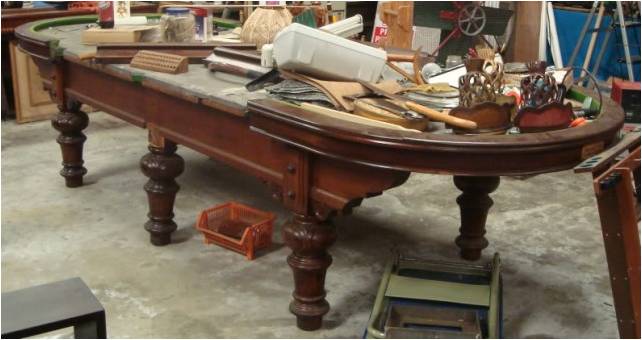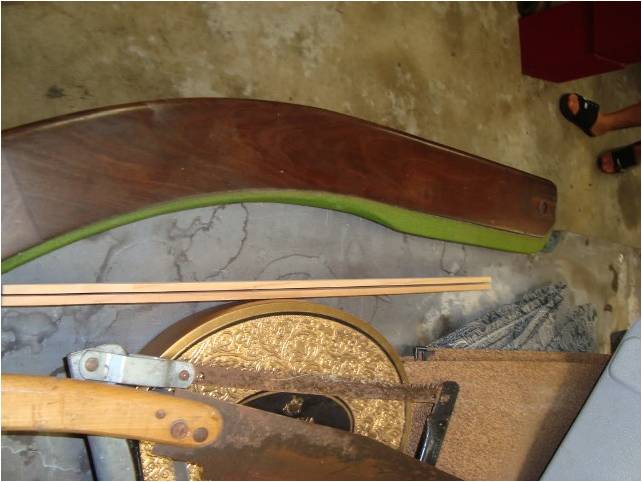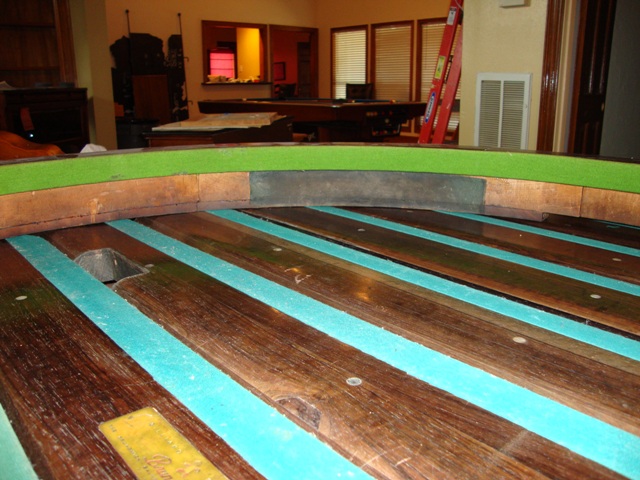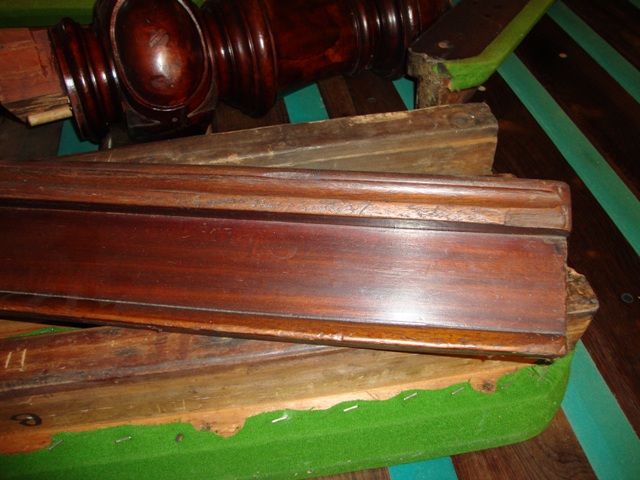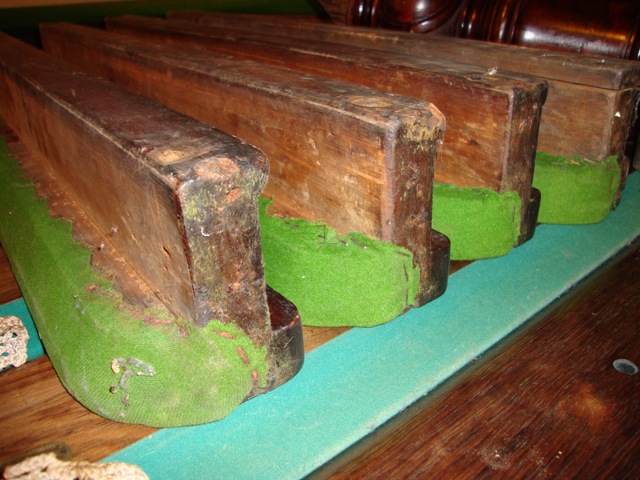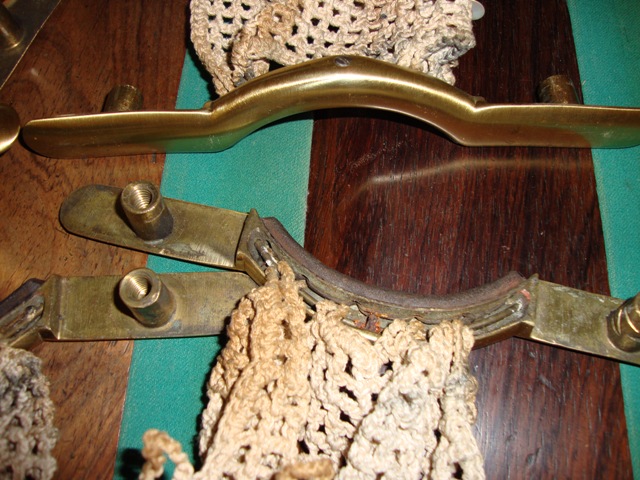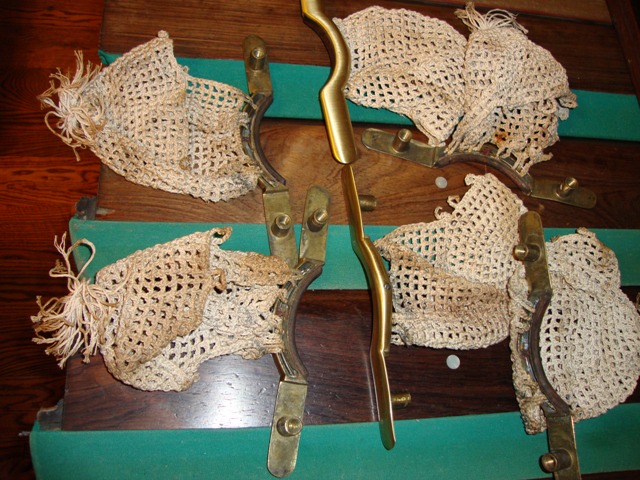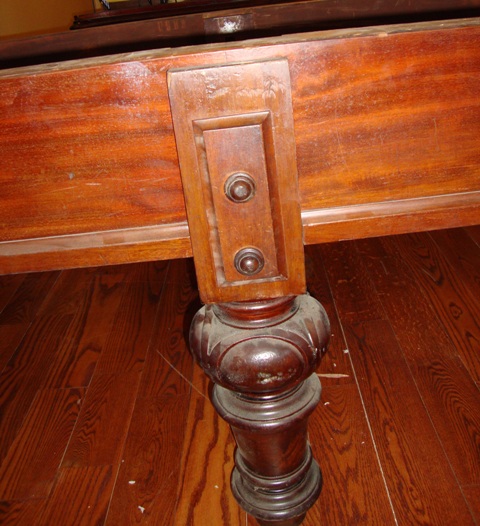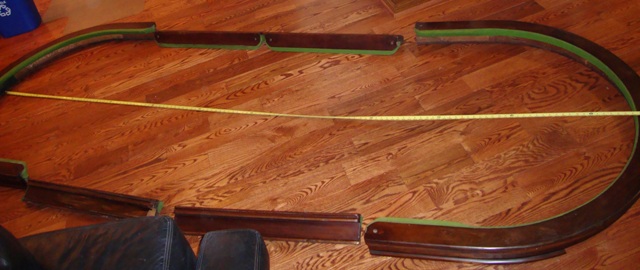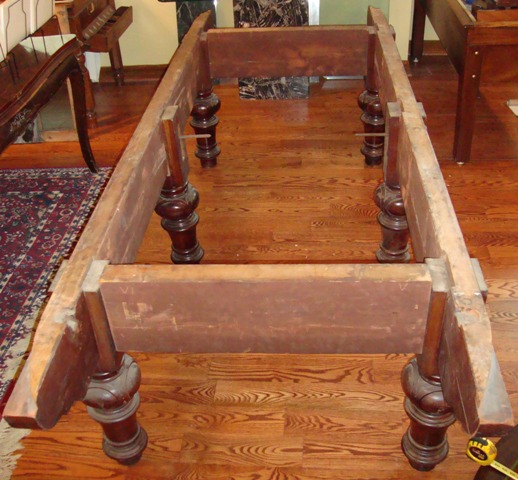 Hungarian
12 foot Bagatelle Table
Replies & Comments
---
Hungarian on 12/29/2022 8:04:05 PM

Hi Folks,

Just checking in 10 years later.

Anyone know what this is?

Thanks!

BallBuster on 1/27/2023 6:27:57 PM

No, I don't know what it is. sorry. do a search for ' oval pool table ' and see what you get. totally weird but very cool.
12 foot Bagatelle Table
Title: 12 foot Bagatelle Table
Author: Hungarian
Published: 8/31/2012 9:28:18 AM