Vintage Bumper Pool Table For Sale in Chicago, IL
---
11/5/2016 8:25:54 AM
Vintage Bumper Pool Table For Sale in Chicago, IL
I have a ESCO (Exhibit Supply Company) commercial bumper pool table for sale in Chicago, IL. The sale Includes the pool cues and bumper pool balls.
It is probably from a bar originally, probably from the 1950's. The coin box has been removed.
I played pool on this in our basement when I was growing up. It still plays well.
The sale is for local pickup only. You will need to come and get it. I can put the pool table in a place where it is easy to load up.
I only want $220 for it, but make me an offer. I want this to go to a good home.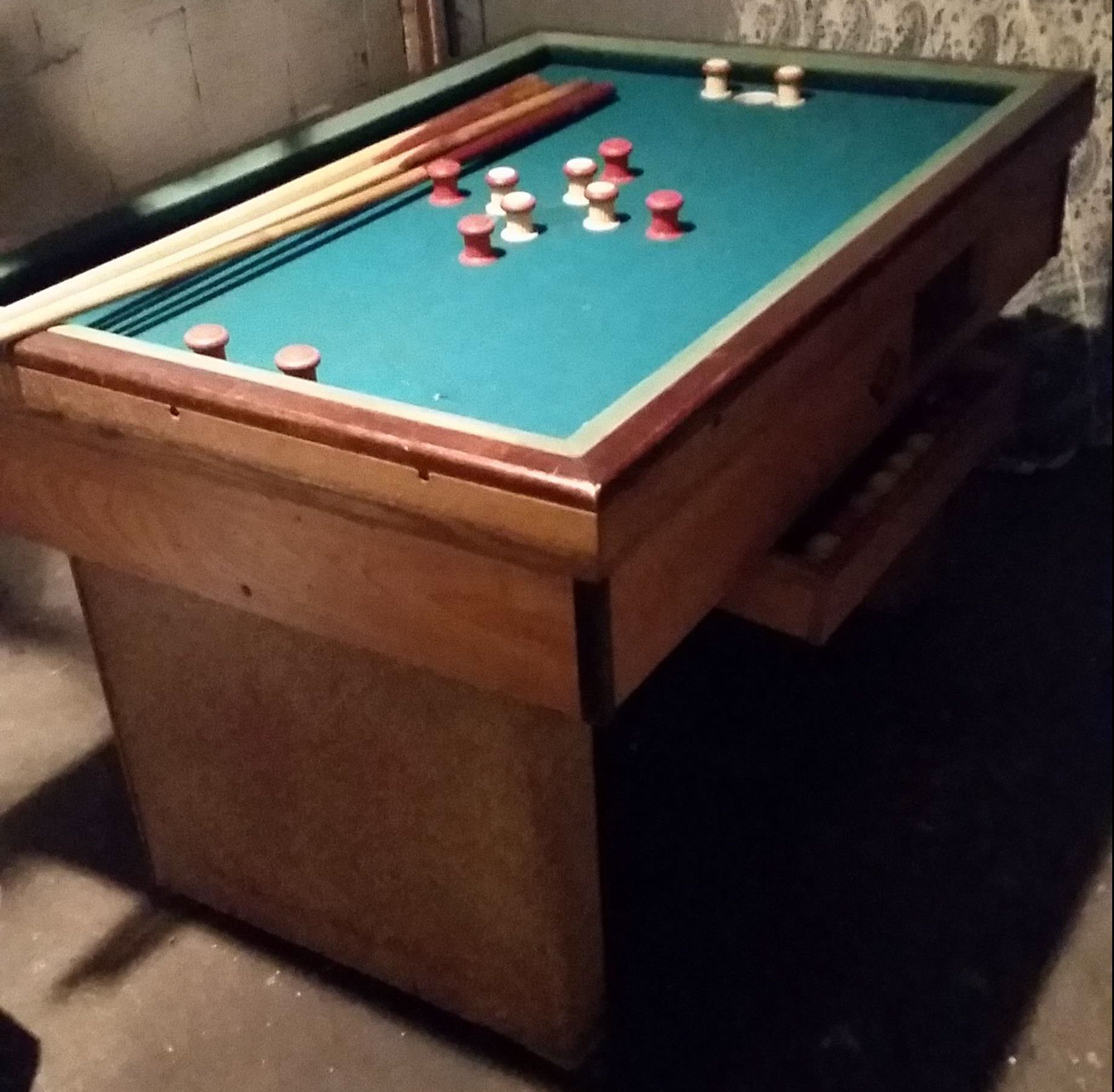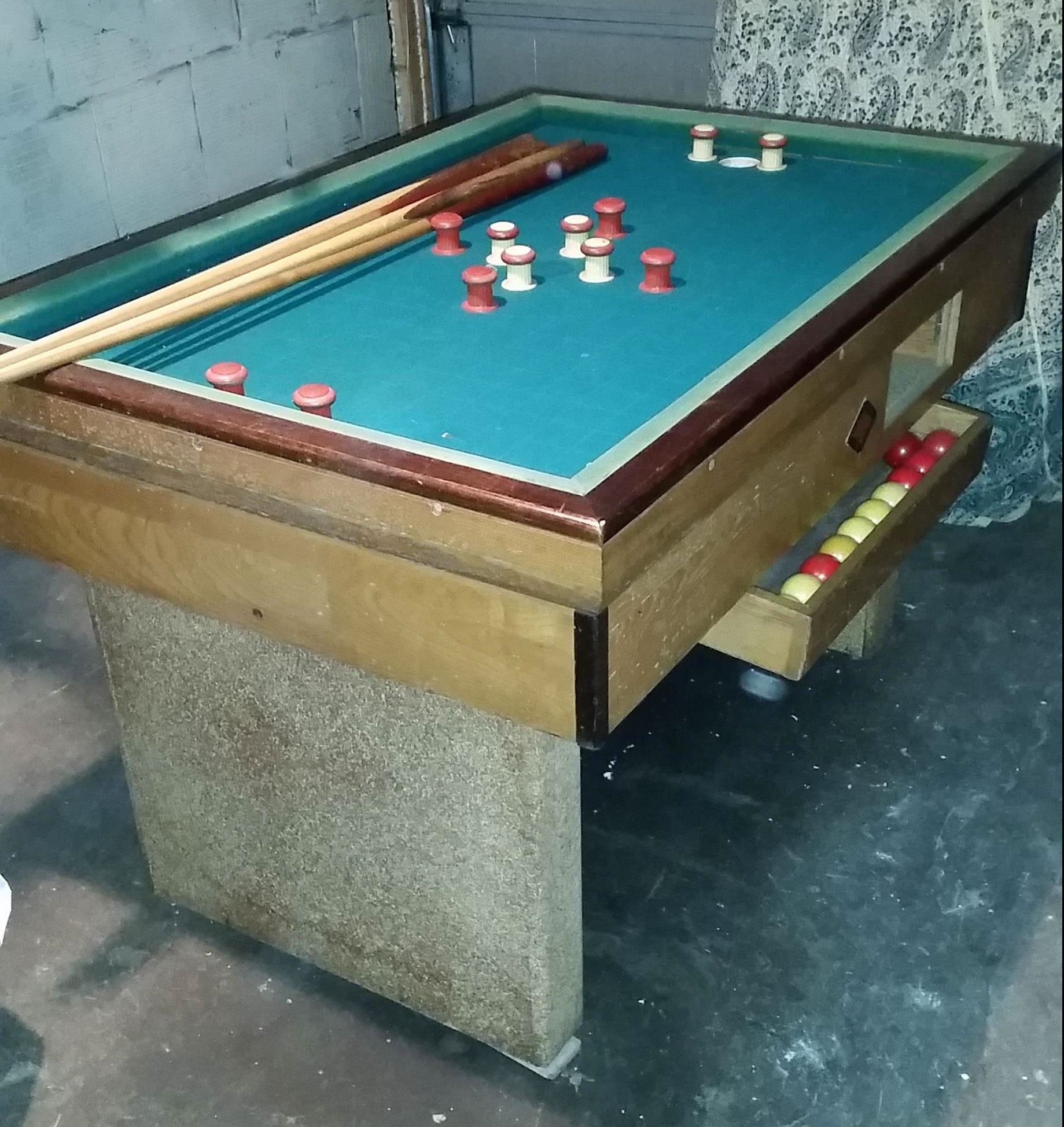 Bill Kowalewski-Barrera
Vintage Bumper Pool Table For Sale in Chicago, IL
Replies & Comments
---
Bill Kowalewski-Barrera on 11/12/2016 2:50:32 PM

Folks, I might be able to deliver it in the Chicagoland area. Let me know if you are interested.
Vintage Bumper Pool Table For Sale in Chicago, IL
Title: Vintage Bumper Pool Table For Sale in Chicago, IL
Author: Bill Kowalewski-Barrera
Published: 11/5/2016 8:25:54 AM
Last Updated: 11/5/2016 11:07:34 PM
Last Updated By: billiardsforum (Billiards Forum)