Professional Vitalie " Andrew Gille" Tournament Pool Table for Sale in Scarsdale, NY
---
1/29/2022 10:38:16 AM
Professional Vitalie " Andrew Gille" Tournament Pool Table for Sale in Scarsdale, NY
For sale is an "Andrew Gille" by Vitalie Manufacturing pool table. It is a professional-grade tournament pool table. It has been played on by well known professionals during professional championships in Las Vegas, NV.
Designer: Vitalie Collection by Andrew Gille
Condition: The pool table is lightly used and is in good condition. It has red premium cloth and rams horn legs.
Provenance: The pool table has been stored safely in Scarsdale, NY. I do not have a warranty document, nor a bill of sale. It was a gift from a good friend who had received two of these as a perk from a Las Vegas business. The pool table I have for sale was used in a Vegas tournament of professionals.
Size: 9 foot pool table (tournament regulation size, with 1 1/2 inch slate).
With this pool table for sale, there is no need to wait a whole year for a new pool table nor to pay four times the cost. There are only two manufacturers of pool table legs in the country, who are currently occupied with manufacturing other wood items for construction. Don't waste time with supply chain and Covid excuses. Get it today.
Here's some information from the Century Billiards website:
Vitalie Pool Table Collection by Andrew Gill

The Vitalie Pool Table Collection is considered by some to be finest quality billiard tables in production, with signs of old-world craftsmanship, this table stands alone in accuracy, stability, and unyielding strength. This style of Vitalie pool tables is perfect for your next game room or man cave because they have a traditionally masculine look and style.

Often known for its quiet game, the solid construction certainly proves time and time again that the action of a pool table starts with a strong foundation. The phrase "genius in the details" rings true for the Vitalie pool table collection, especially with their impeccable design and finish.

Here at Century Billiards, we offer Vitalie Collection pool tables to the most discerning customers because they will understand the high-quality craftsmanship. Most of these pool tables become passed down from generation to generation and become family heirlooms.

Vitalie Pool Tables Out Of Business?

Keep in mind that Vitalie pool tables are in very high demand due to the fact that Vitalie is now out of a business and there is a limited supply.

Reasons To Select The Vitalie Collection

Made from the finest tulipwood, maple, ash, cherry and American black walnut domestic two-inch-thick hardwood lumber.
Sorry, no shipping available. Local pickup only, in Scarsdale, NY 10583.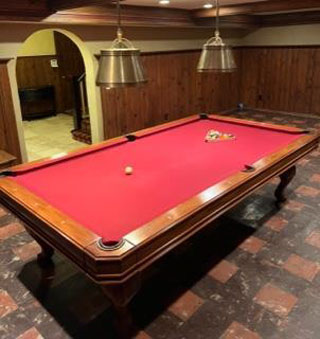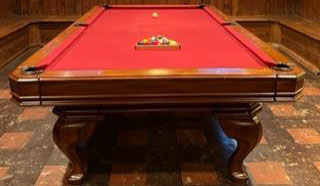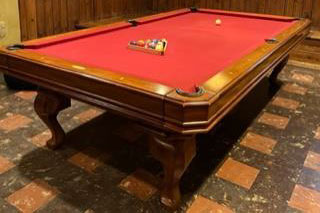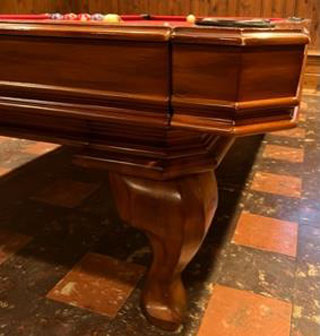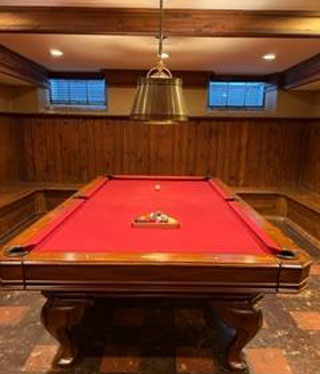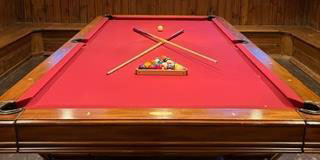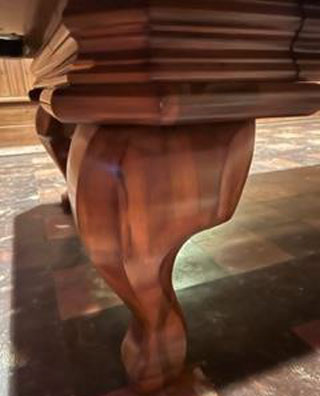 user1643481495
Professional Vitalie " Andrew Gille" Tournament Pool Table for Sale in Scarsdale, NY
Professional Vitalie " Andrew Gille" Tournament Pool Table for Sale in Scarsdale, NY
Title: Professional Vitalie " Andrew Gille" Tournament Pool Table for Sale in Scarsdale, NY
Author: user1643481495
Published: 1/29/2022 10:38:16 AM
Last Updated: 1/30/2022 6:20:42 AM
Last Updated By: billiardsforum (Billiards Forum)