Pro 8-foot Golden West "Victorian" Pool Table For Sale
---
11/16/2022 1:48:40 PM
Pro 8-foot Golden West "Victorian" Pool Table For Sale
Golden West pool table for sale.
Model: Golden West "Victorian" model pool table from the "Legends" Series
Price: $8,999
Location: Georgetown, TX
Rail-to-rail dimensions: 46" x 92"
Maple finish with ebony silkscreen
This Golden West "Victorian" pool table is in excellent condition and has been carefully maintained since it was originally purchased in 1998.
The sale includes a fitted dining top with flush edge. It measures 57" x 103", is padded, and has a felt underside. It also comes with a resilient nylon cover and felted support planks.
The purchaser is responsible for disassembly, crating, transportation, and assembly. There is no way to get the pool table out of the house without disassembling it (plus, disassembling the table is the proper way to ship it anyway).
From the manufacturers website:
Golden West Victorian Pool Table

The "Victorian" hand inlaid with Maple, Ebony, Walnut, or other exotic woods is enhanced by its uniquely shaped detailed cabinet. Lion legs are available in metal hand painted antique bronzed patina finish or solid hand carved matching woods and finish of your choice. Wide Victorian rails, with double diamond inlays, finalize the overall appearance of this timeless spectacular future heirloom. Superior craftsmanship with tournament playability ensure that this Authentic American pool table will retain its #1 ranking for years to come. The Victorian is featured in a variety of exotic hardwoods. Metal or Solid exotic hardwood legs available.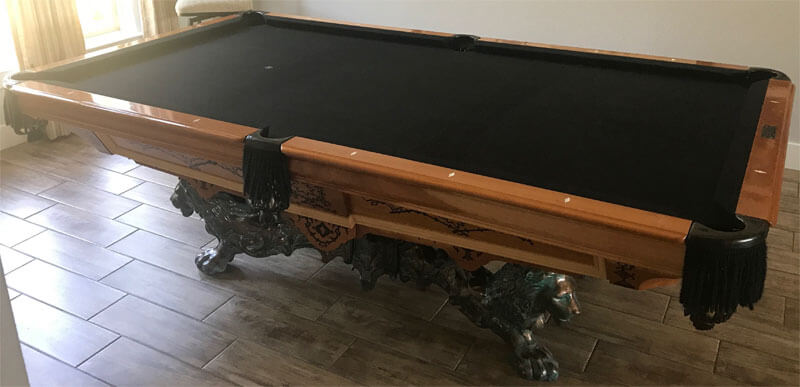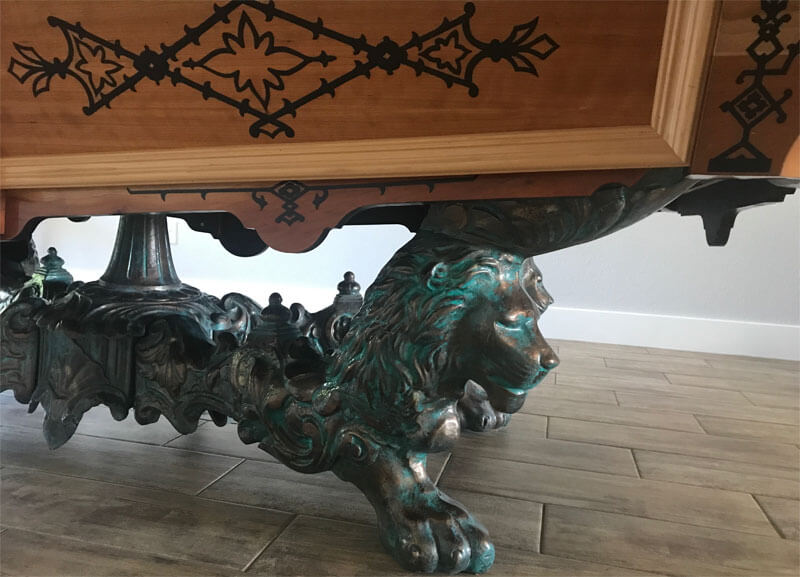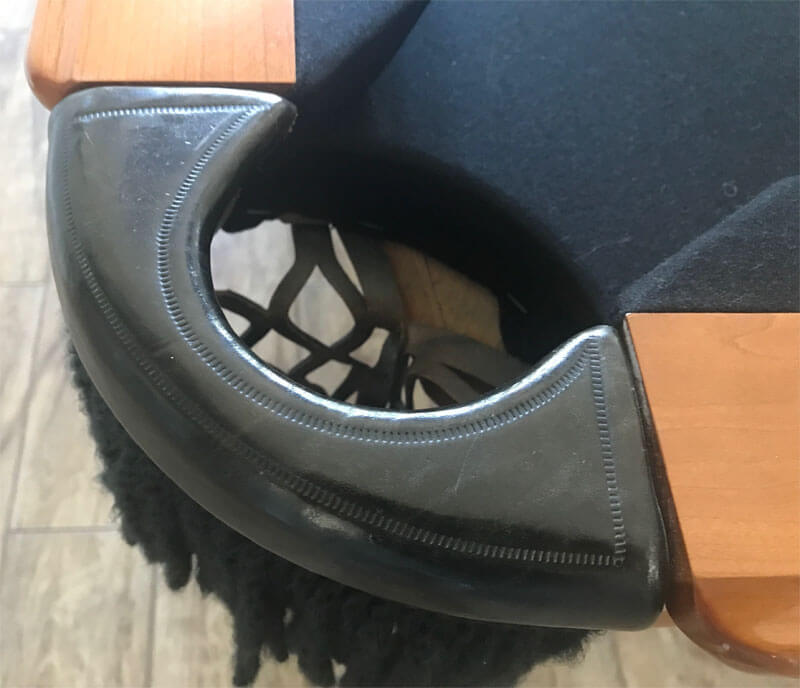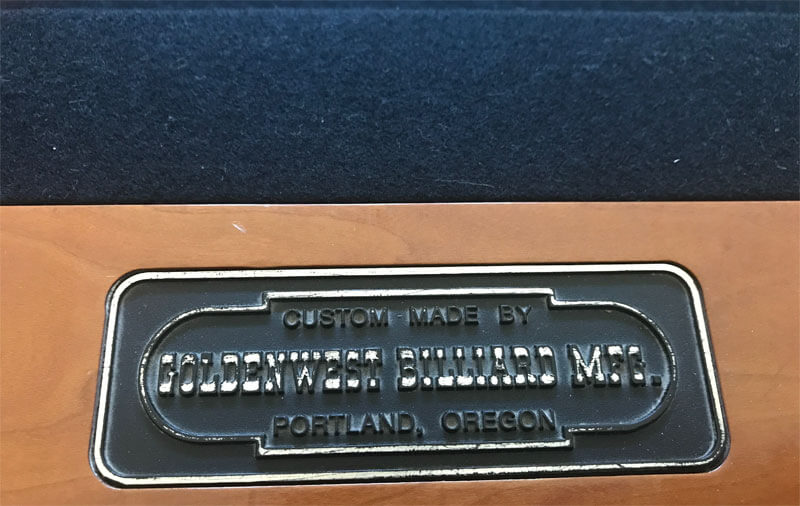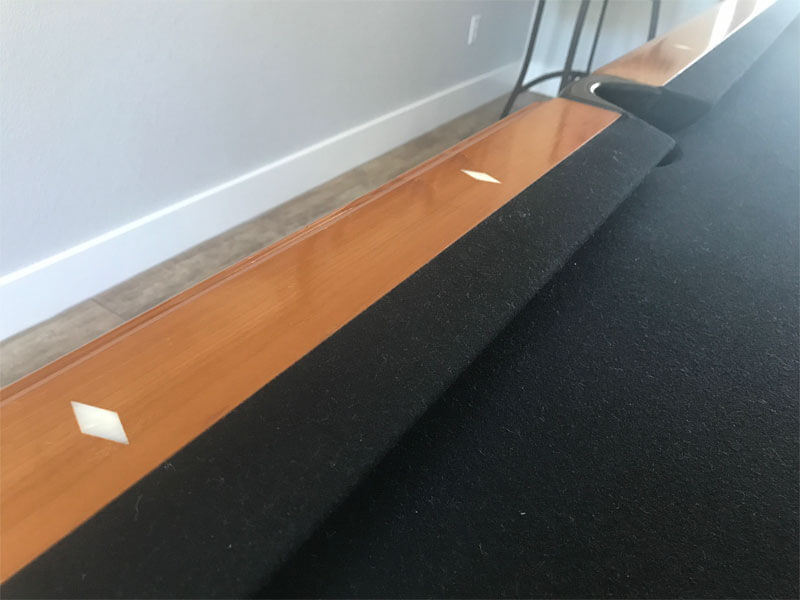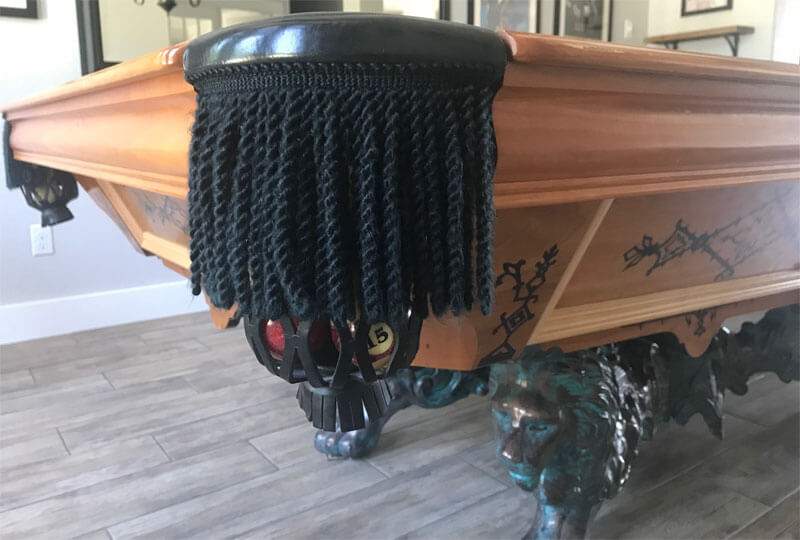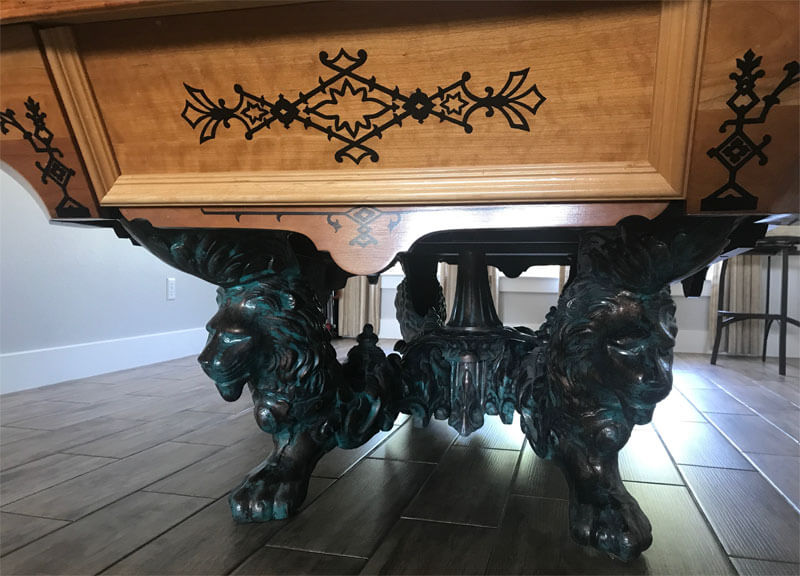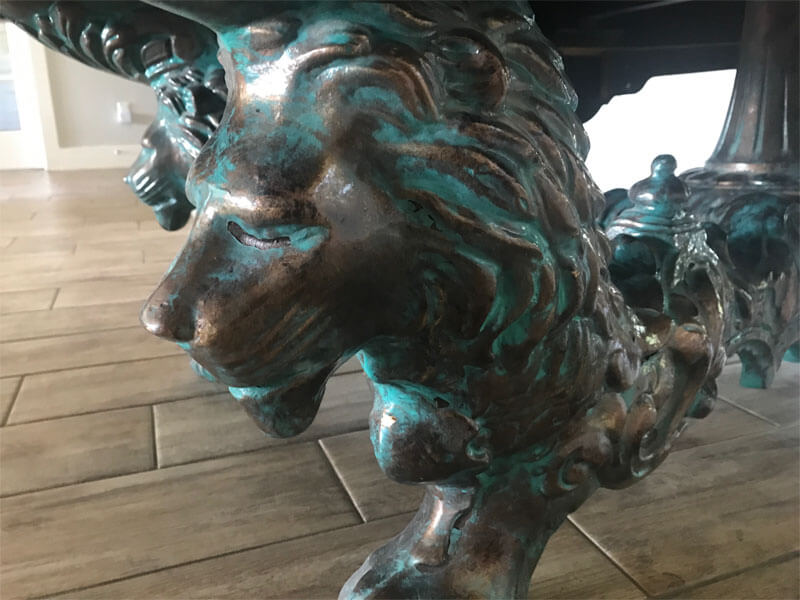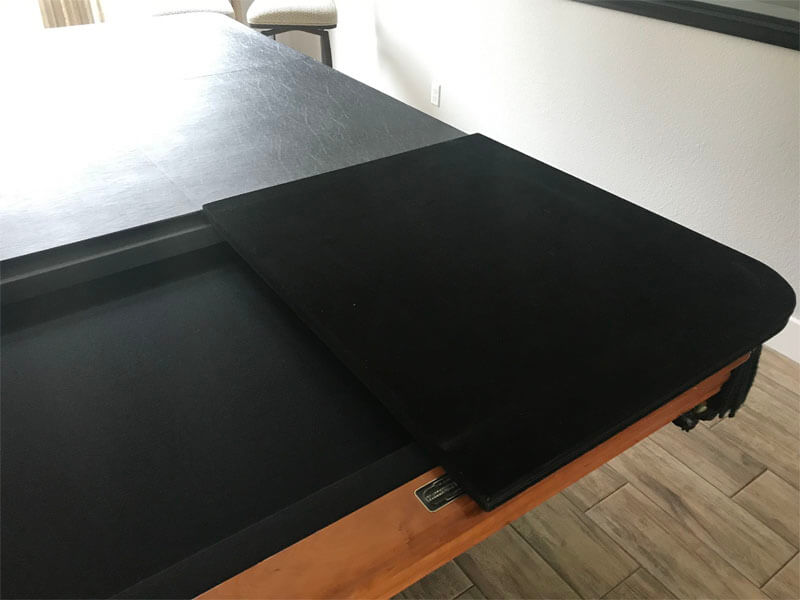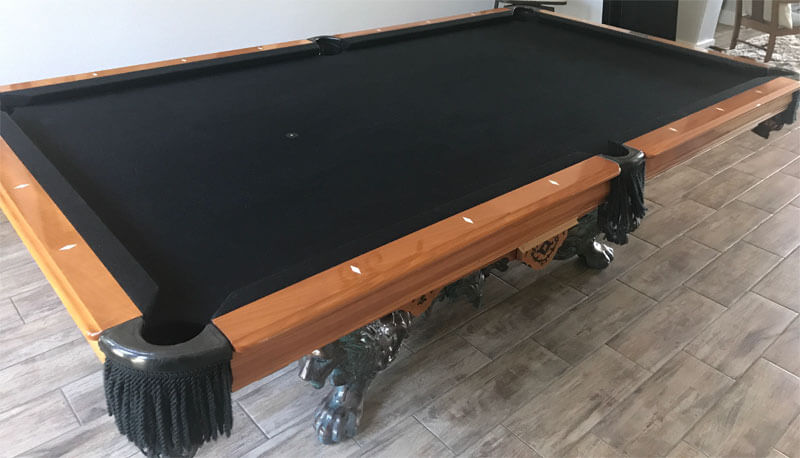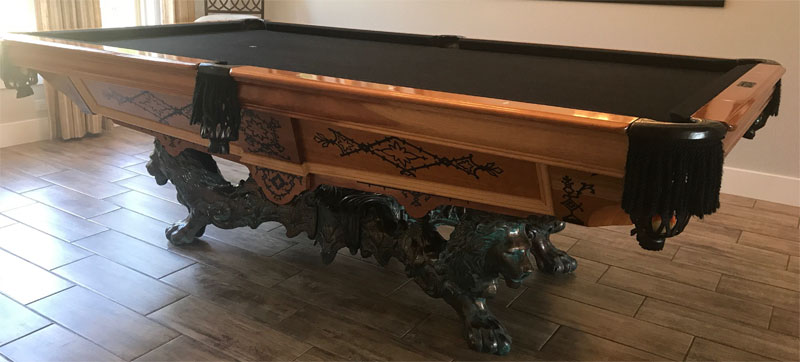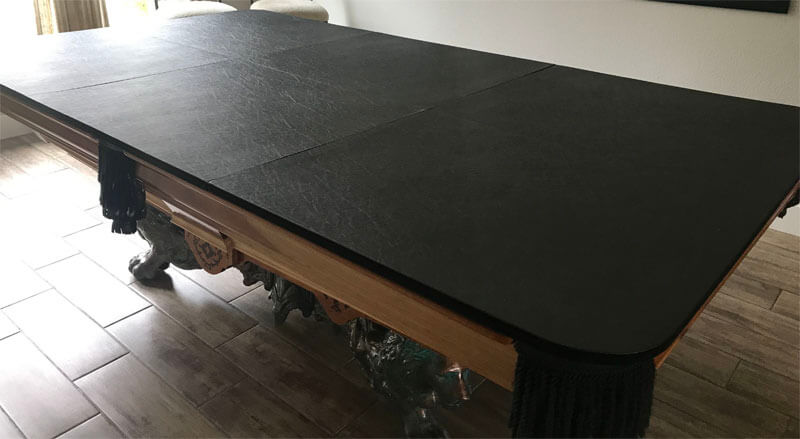 user1668635319
Pro 8-foot Golden West "Victorian" Pool Table For Sale
Pro 8-foot Golden West "Victorian" Pool Table For Sale
Title: Pro 8-foot Golden West "Victorian" Pool Table For Sale
Author: user1668635319 (Cole Seeger)
Published: 11/16/2022 1:48:40 PM
Last Updated: 12/4/2022 11:26:52 AM
Last Updated By: billiardsforum (Billiards Forum)