Late 1800's Brunswick Narragansett Billiard Table for Sale
---
8/28/2020 2:42:44 PM
Late 1800's Brunswick Narragansett Billiard Table for Sale
Greetings all. Newbie to the site, but not to pool nor billiards, specifically 3-cushion billiards.
I have in my possession, a Brunswick Balke Collender BBC pool table from the late 1800's (I will check the plate, upon request to see the last patent date)
It is a 4.5' x 9' Brunswick Narragansett Carom billiard table. Note to all not familiar - this is a true billiard table, meaning no pockets. It is a 3-ball billiard table.
It comes with all original serial numbers, includes wall mount cue rack, and ball box. The pool table is not assembled since I moved years ago. It was in my parents house since they bought it in 1972. I took possession of table and moved it to Northern PA in 2000. At time of reassembly, I installed new cushions (as close to Monarch as I could find at the time) and new Simonis cloth.
I know it has a few bumps and bruises, and I know of at least one Ivory diamond that has gone missing. It also comes with an overhead wire scorekeeper (though it's condition is rough).
Currently, table is disassembled in my basement near Mechanicsburg, PA 17050.
Please reply or email jcpenwarden@gmail.com for price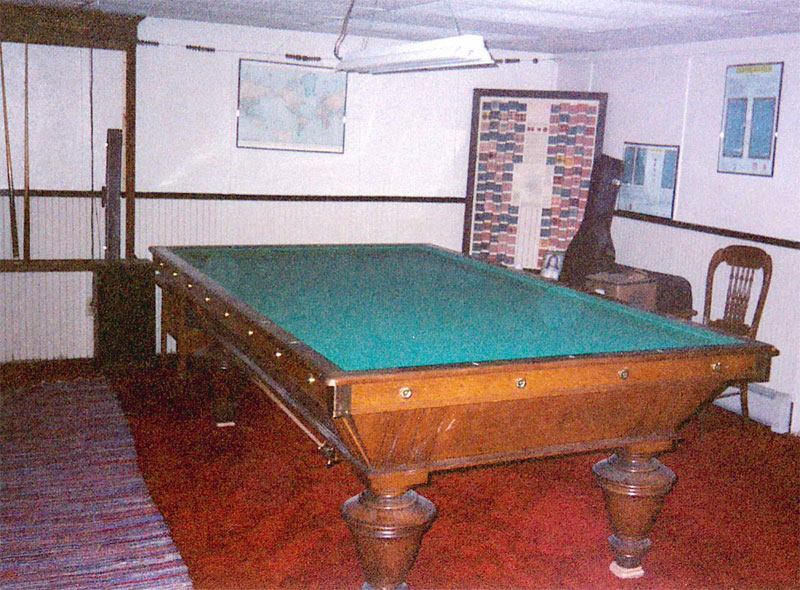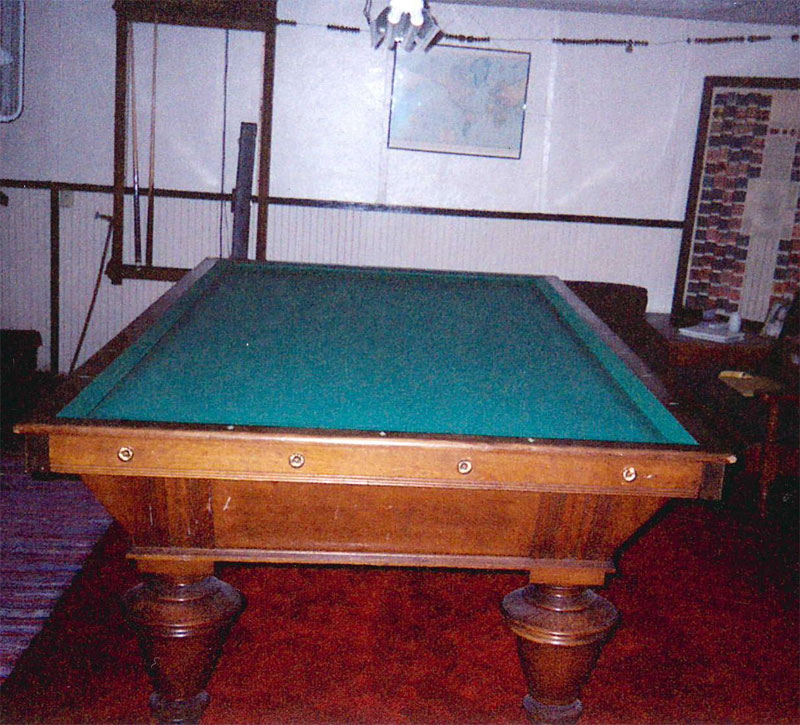 Penwajo
Late 1800's Brunswick Narragansett Billiard Table for Sale
Replies & Comments
---
Penwajo on 3/7/2021 12:48:49 PM

This antique Brunswick Naragansett pool table is still for sale.

The asking price is $1500.

I might be able too deliver it locally, or perhaps as far as the Richmond Virginia area.
Late 1800's Brunswick Narragansett Billiard Table for Sale
Title: Late 1800's Brunswick Narragansett Billiard Table for Sale
Author: Penwajo (J. Penwarden)
Published: 8/28/2020 2:42:44 PM
Last Updated: 2/11/2023 9:35:23 AM
Last Updated By: billiardsforum (Billiards Forum)