Handmade "The Vibe" Billiard Table for Sale
---
12/5/2018 12:03:10 PM
Handmade "The Vibe" Billiard Table for Sale
Featured here is a handcrafted, original custom pool table made by "Billiards by Design".
It is named "The Vibe" because of its unique styling. This modern pool table is shown in high gloss black rails with 22 gauge stainless steel highlights. It features a 3-piece one inch slate, Master Speed K66 bumpers, Championship Valley Teflon Ultra Felt, with a black bed and euro blue bumpers.
This contemporary-style pool table features under-table LED lighting that can be changed to many colors. The remote control can be programmed to several lighting patterns. The lights run on a rechargeable 12-volt battery which can last for up to 10 hours before charging is required.
The Vibe pool table also comes with a matching "Vibe" cue rack. The pool table has never been used and is one of only 50 in the world. This one is the last pool table in this design that has ever been made.
The asking price for the pool table is $12,500. Reply with offers.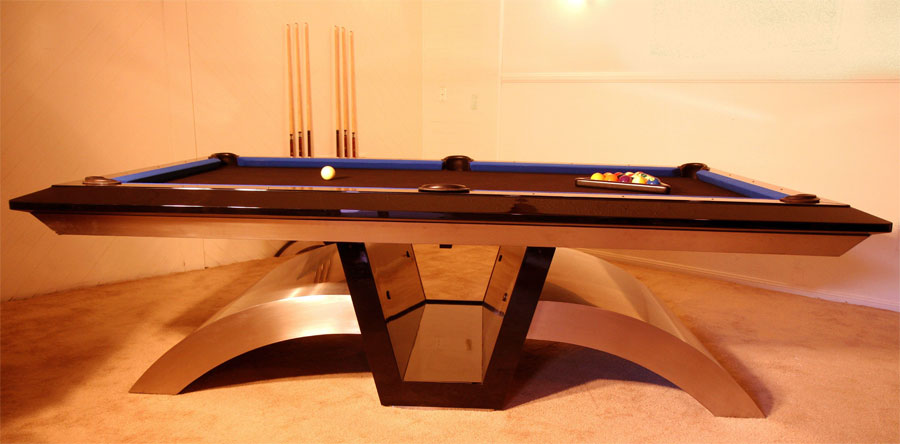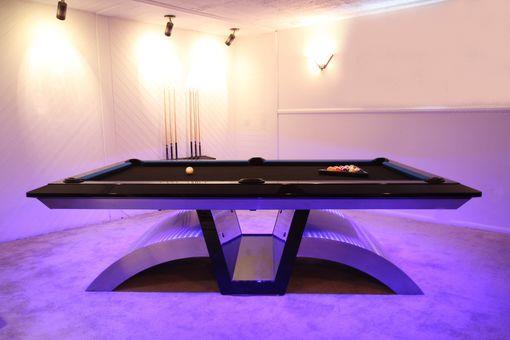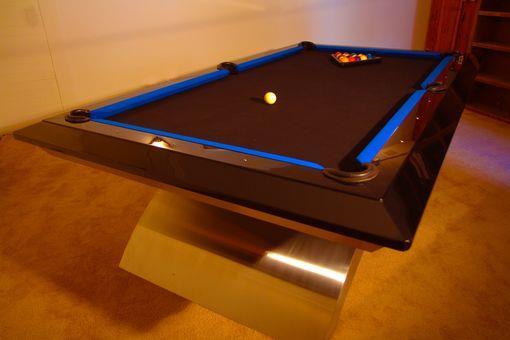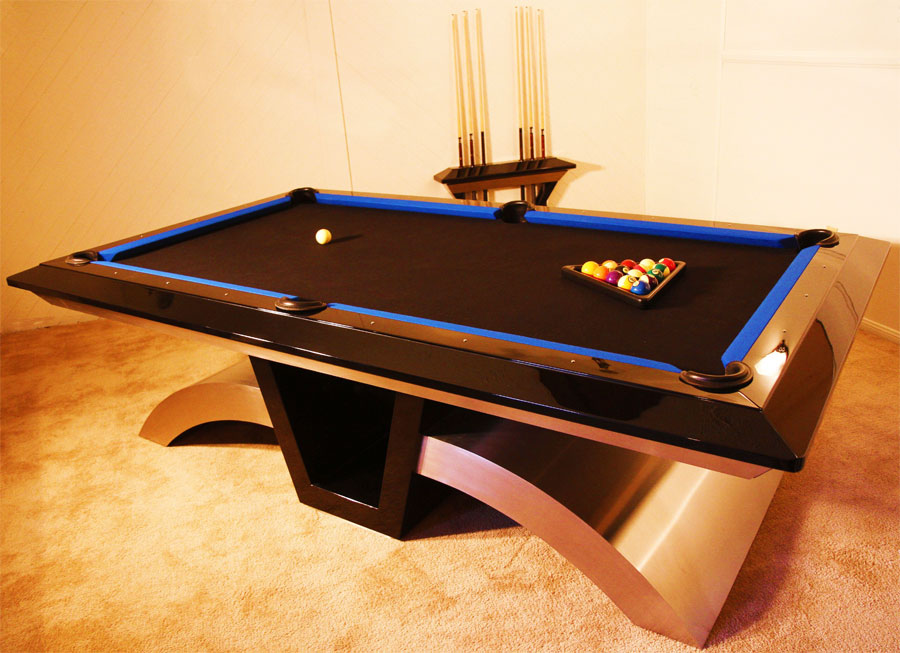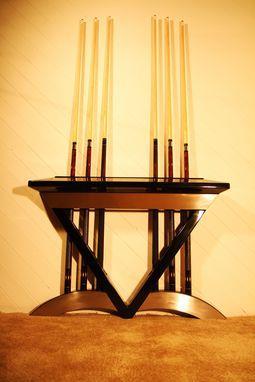 user1544040189
This question mentions the following businesses:
Handmade "The Vibe" Billiard Table for Sale
Replies & Comments
---
user1548638474 on 1/27/2019 5:21:15 PM

Is the pool table still available? Can I have the specs please?

I'm interested in the pool table for the quoted price above. Can you ship to Cebu, Philippines? If so, when can I have it?

user1544040189 on 1/27/2019 9:43:54 PM

Yes. the pool table is still available. It is an 8 foot table, weighing approximately 1000lbs.

I will look into shipping cost tomorrow but yes, it can be done.

The time frame depends on if it is shipped by boat or by plane.

How soon are you hoping to get it?
Handmade "The Vibe" Billiard Table for Sale
Title: Handmade "The Vibe" Billiard Table for Sale
Author: user1544040189 (Zach Cantrell)
Published: 12/5/2018 12:03:10 PM
Last Updated: 12/15/2018 8:11:08 AM
Last Updated By: billiardsforum (Billiards Forum)