Buy Pool Tables Online in Australia - $10 off Coupon
---
11/23/2019 9:15:44 PM
Buy Pool Tables Online in Australia - $10 off Coupon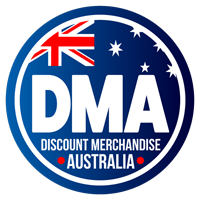 Looking for a new pool table in Australia?
Buy pool tables online at dmaonline.com.au which includes free delivery Australia Wide.
Get $10 off with coupon code save10!
We have a variety of pool tables in both MDF and slate varieties. The designs range from white frame, black frame and walnut frame tables.
If you are interested in having a dining table that converts to a dining pool table where you can enjoy your dining room to the fullest, the table easily converts to a pool table when you remove the dining top. You can have dinner and play pool on the same table. They have 2 functions in one!
We also have LED pool tables that will light up and set the mood. We have a variety of elegant pool tables.
Our pool tables are available for purchase through our secure website dmaonline.com.au and we deliver free to all States throughout Australia. Your pool table will be delivered fast and free to NSW, QLD, WA, TAS, ACT and NT without charge.
All of our pool tables come with a free accessories pack including pool cues, snooker balls and more!

Discount Merchandise Australia
Buy Pool Tables Online in Australia - $10 off Coupon
Buy Pool Tables Online in Australia - $10 off Coupon