9-Foot Atlantic Billiard Table for Sale in Yorktown Heights NY
---
6/21/2018 11:24:41 AM
9-Foot Atlantic Billiard Table for Sale in Yorktown Heights NY
I have a 9-foot Atlantic Billiard Table for sale.
It is very similar to the first photo in this post: Atlantic Billiard Table. The only difference is it doesn't have white lines on the legs. It has a ball return and leather pockets. The number under the head and foot rails are 3721
My wife had bought it for me from my landlord back in 1982 when we purchased our home.
If anyone is interested I will be moving and need to sell the pool table.
We live in Yorktown Heights NY (Upper Westchester County).
(914) 245-5273
This is a picture of the Head of the table where you break from: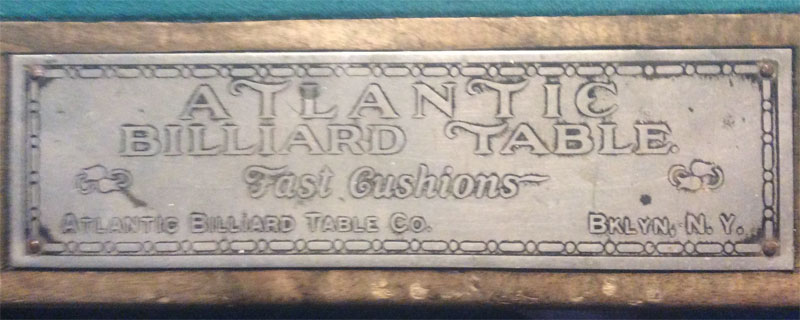 If you look in the last picture below you can see I replaced a part of the rail that had chipped off. It can be fixed properly but I was in a rush to play my cousin that day so I did a 10 minute fix.
I owned a poolroom for 5 years in Mahopac, NY from 1995 - 2000 and this table played as good as the ones we charged $10 a hour to play. The only difference was the height of the ceiling and the cloth wasn't Simonis 760.
I have 2 sets of billiard balls and a real brass light fixture to go with this pool table as well.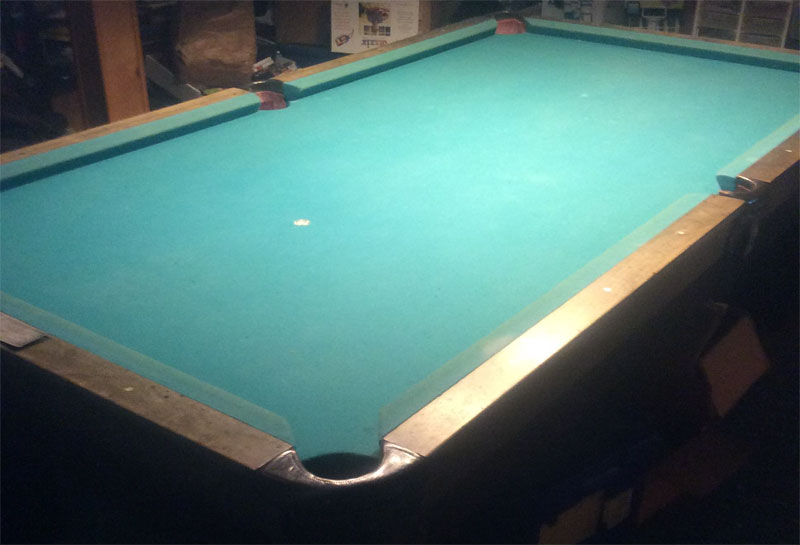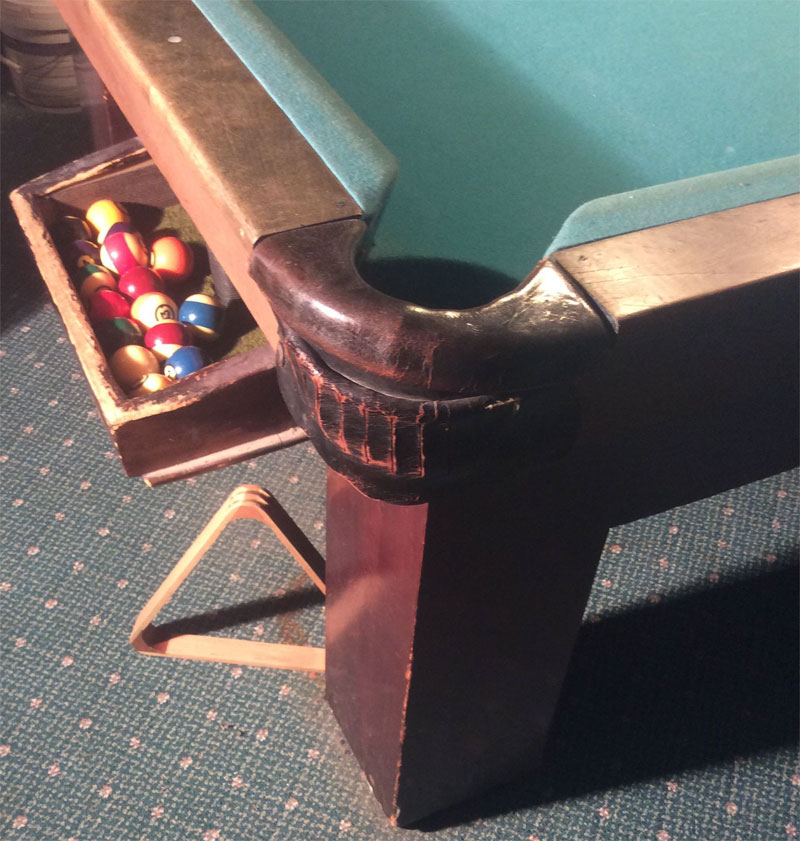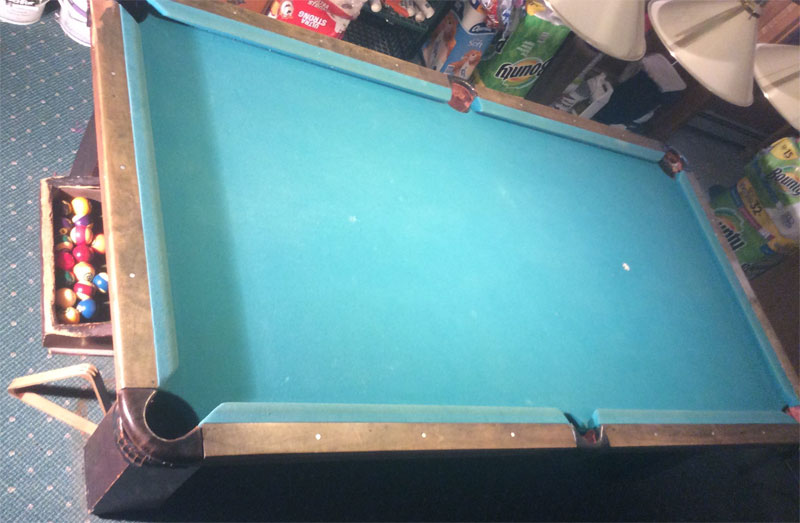 user1529594679
9-Foot Atlantic Billiard Table for Sale in Yorktown Heights NY
9-Foot Atlantic Billiard Table for Sale in Yorktown Heights NY
Title: 9-Foot Atlantic Billiard Table for Sale in Yorktown Heights NY
Author: user1529594679
Published: 6/21/2018 11:24:41 AM
Last Updated: 6/25/2018 5:44:58 PM
Last Updated By: billiardsforum (Billiards Forum)