1932 Brunswick-Balke-Collender Harrison 9 Ft Pool Table w/Ball Return
---
9/4/2020 12:27:49 PM
1932 Brunswick-Balke-Collender Harrison 9 Ft Pool Table w/Ball Return
For sale is a 9-foot, 1932 Brunswick-Balke-Collender "Harrison" pool table with ball return system.
This antique pool table is absolutely stunning and is in excellent condition for being 88 years old.
From my research I believe it is a Brunswick Harrison model that came with the "Lighting Tubular Ball Return System".
When we purchased it the tubes had been replaced with an after-market wire rail system and the ball return box was missing. We found the plans for the ball return layout and the box and rebuilt the tubes out of PVC, painting them black. We rebuilt the ball return box as well and color matched the stain on the pool table. It almost looks like it is original.
When we had a billiard pro come set the slates and re-felt it, he was amazed that a table this old still had all the skirting and was in such excellent condition. The table has all its pieces and parts and plays beautifully, and fast.
We are down-sizing and will no longer have room for this beauty and are reluctantly selling it.
We're asking $9,000 and buyer will have to arrange for pickup.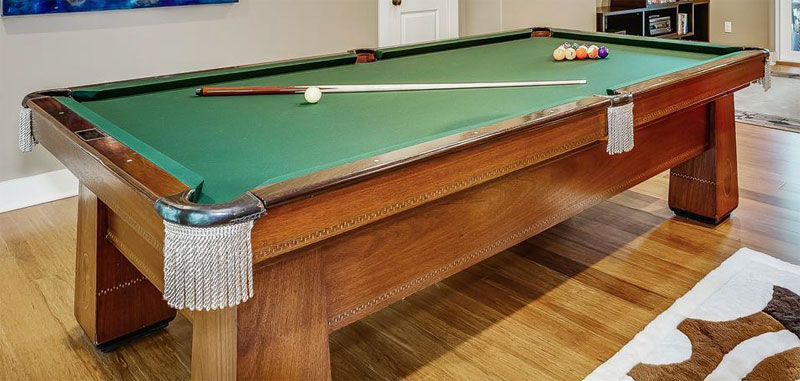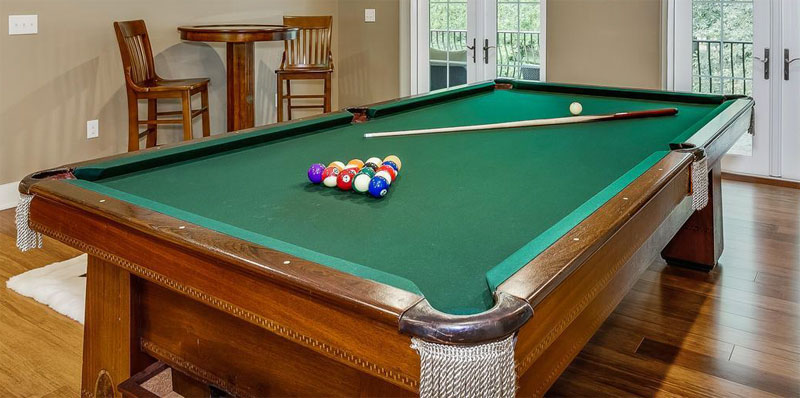 KellyB
1932 Brunswick-Balke-Collender Harrison 9 Ft Pool Table w/Ball Return
Replies & Comments
---
jberry12 on 12/22/2022 7:35:35 AM

I also have the Brunswick Harrison model. Mine was made in May of 1928.

It is not in the best shape as a previous owner tried to make some restoration efforts but they didn't know what they were doing.

I have re-felted the pool table and rails and it plays fine now, but it's just such a big table.

Thanks for showing yours,
Jim Berry.
1932 Brunswick-Balke-Collender Harrison 9 Ft Pool Table w/Ball Return
Title: 1932 Brunswick-Balke-Collender Harrison 9 Ft Pool Table w/Ball Return
Author: KellyB (Kelly Bowers)
Published: 9/4/2020 12:27:49 PM
Last Updated: 9/17/2020 3:15:24 PM
Last Updated By: billiardsforum (Billiards Forum)