1895 Brunswick Saratoga Pool Table for Sale - Beautifully Restored
---
1/18/2018 7:11:17 PM
1895 Brunswick Saratoga Pool Table for Sale - Beautifully Restored
We are selling our families antique 1895 Brunswick Saratoga Pool Table. It is a beautifully restored hand-carved work of art. We are having it appraised so I will be able to add more details when the report is finished. I believe the wood is called Tiger Striped Oak, but that will be confirmed with the appraisal. Right now I just wanted to get the listing started so that you can see it.
It is a Brunswick Saratoga model. 1-1/2" 3 piece slate. Solid brass pocket rails. 59" wide by 109" length by 33" tall. Playing surface is 50" by 100". Multiple extra sets of stick, racks, ball sets, wall cue stick holder, extra refurbishment parts. Will help arrange relocation and set up service. Can load on a pallet and build a crate around it and will arrange freight truck shipment anywhere in USA. Probably about $500 to ship anywhere in country.
Info from Brunswick website.
http://antiquetables.brunswickbilliards.com/our_rich_history/antique_tables/saratoga4leg.html
ASKING PRICE $7,500, or best offer (but not too low).
Located in Highland Village, Texas. Just north of DFW airport. We can help arrange for professional shipping of the table to where ever you are.
Ken at daytime office number (972) 602-17 zero zero. Text or call.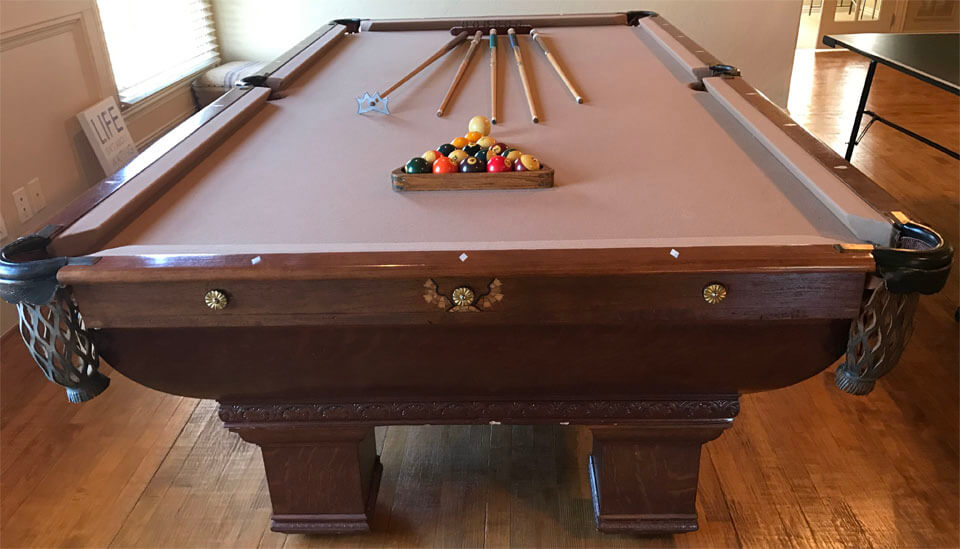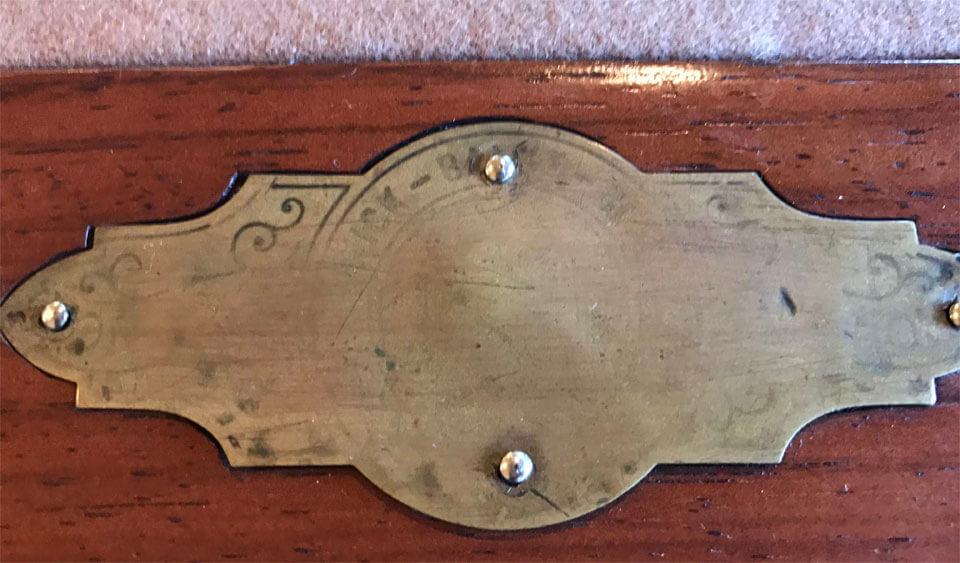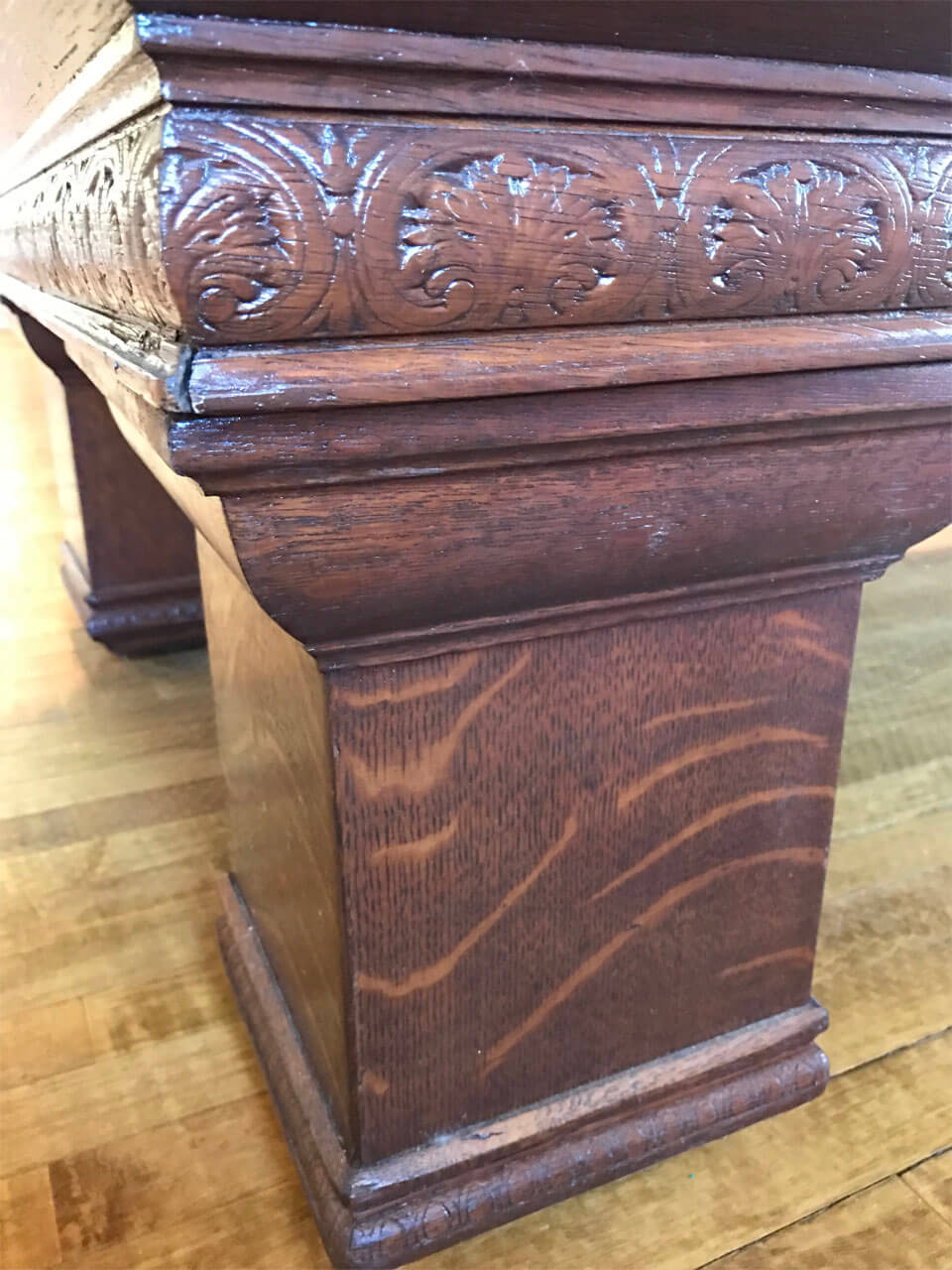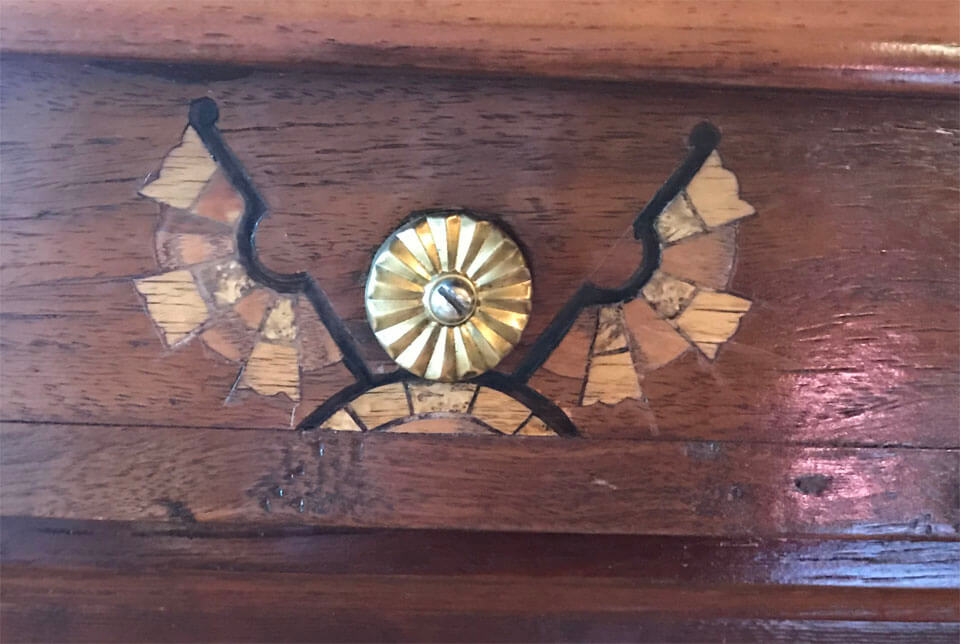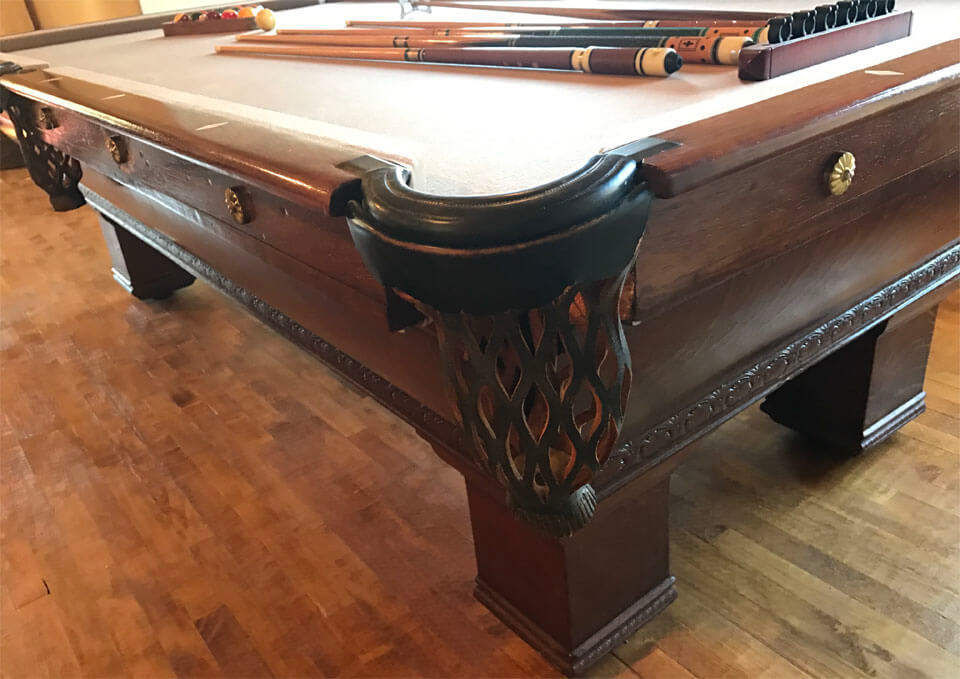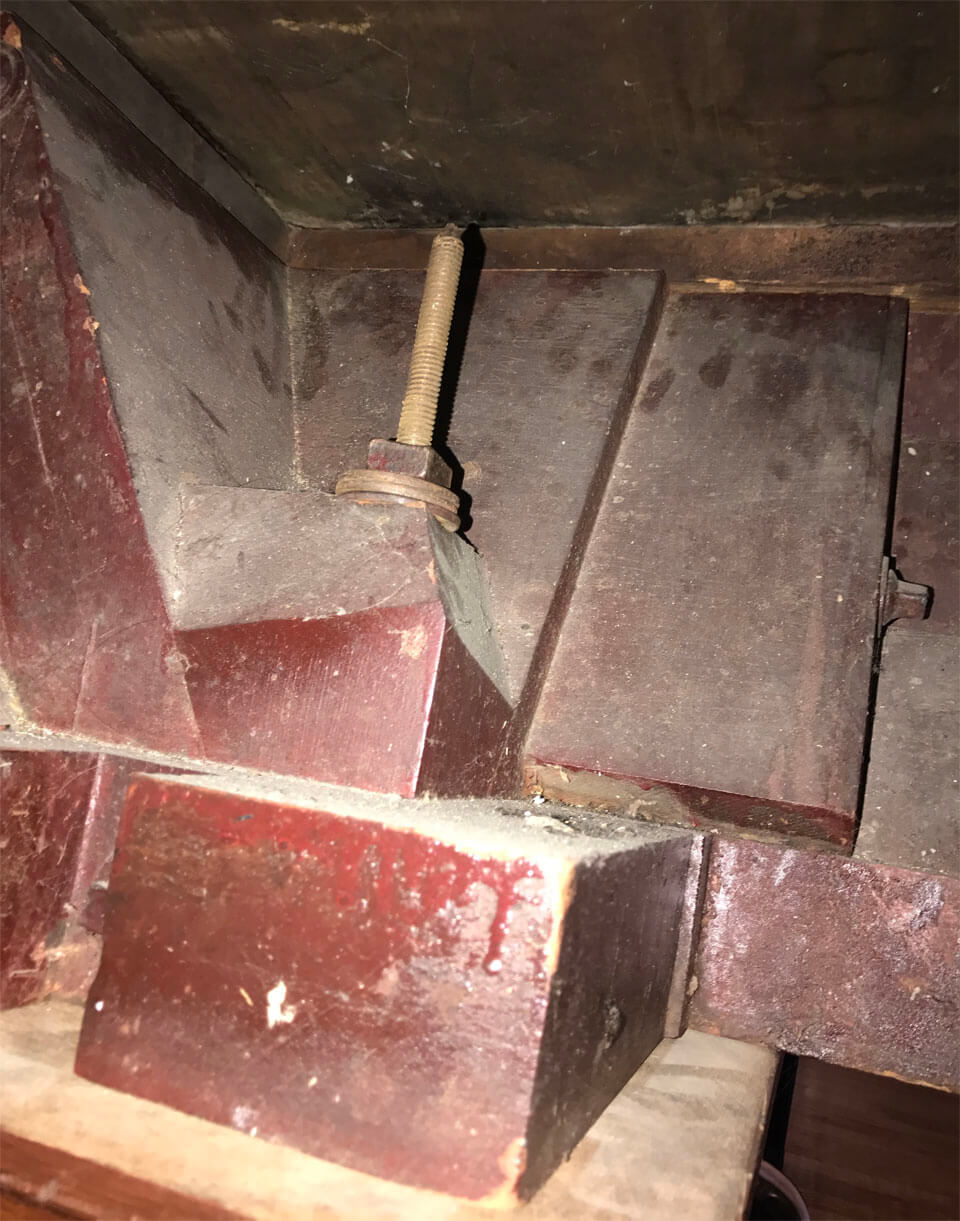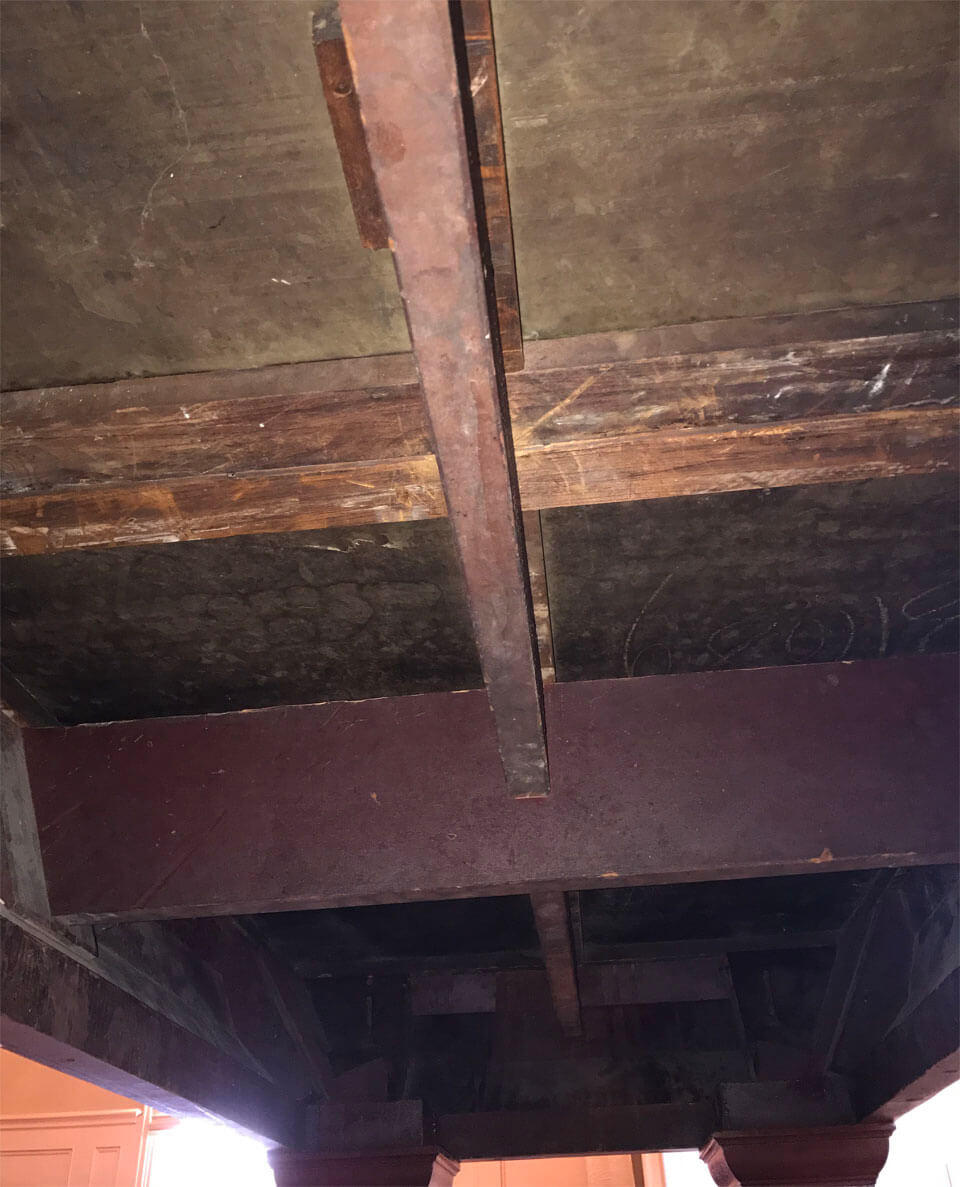 Ken Rogers
1895 Brunswick Saratoga Pool Table for Sale - Beautifully Restored
Replies & Comments
---
Ken Rogers on 2/5/2018 6:18:22 PM

Updated Feb. 5, 2018.

The asking price is now $6000.
1895 Brunswick Saratoga Pool Table for Sale - Beautifully Restored
Title: 1895 Brunswick Saratoga Pool Table for Sale - Beautifully Restored
Author: Ken Rogers
Published: 1/18/2018 7:11:17 PM
Last Updated: 1/19/2018 4:52:02 PM
Last Updated By: billiardsforum (Billiards Forum)