Value of an Ehrlich Snooker Table
---
2/27/2021 4:09:45 PM
Value of an Ehrlich Snooker Table
I'm looking to price an old Ehrlich snooker table and another, a Brunswick Anniversary snooker table. We have both and I need to sell one of them. This seemed like the place to start.
This Ehrlich snooker table has the cool woven drop pockets and needs new cloth. It's currently in the process of being disassembled. All of the pockets are in great condition, as shown. There have been repairs to a piece of slate and there is no cloth on it currently.
It came from an old pool hall. It's believed to be one of the Ehrlich snooker tables from the Hotel Robideaux lawsuit where 10 Ehrlich tables were purchased on credit, and the hotel contested that the Dan Patch rails were not aligned with the rails they'd been promised.
Dan Patch, undefeated. ;-)
Thanks in advance for any advice you can share.
The name plate says:
Equipped with Dan Patch Cushions
Ehrlich
Since 1868
St. Joseph Missouri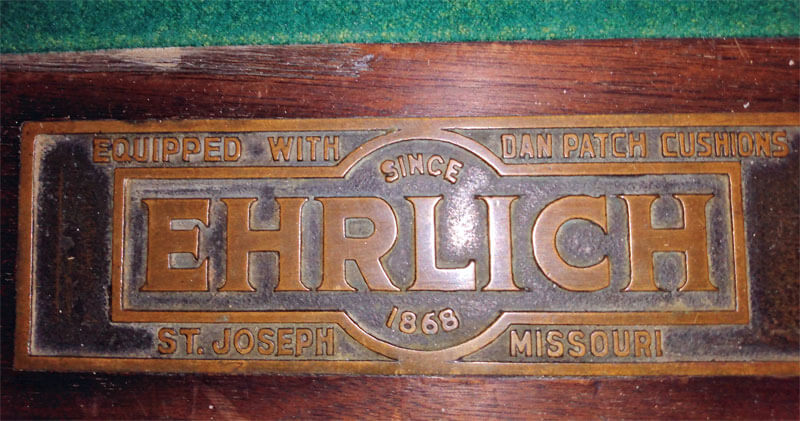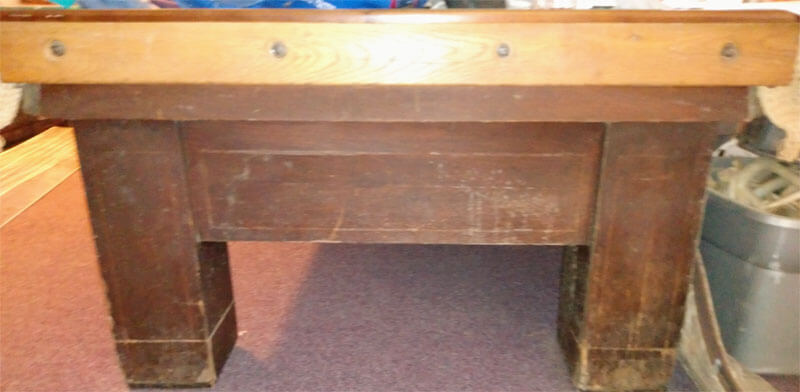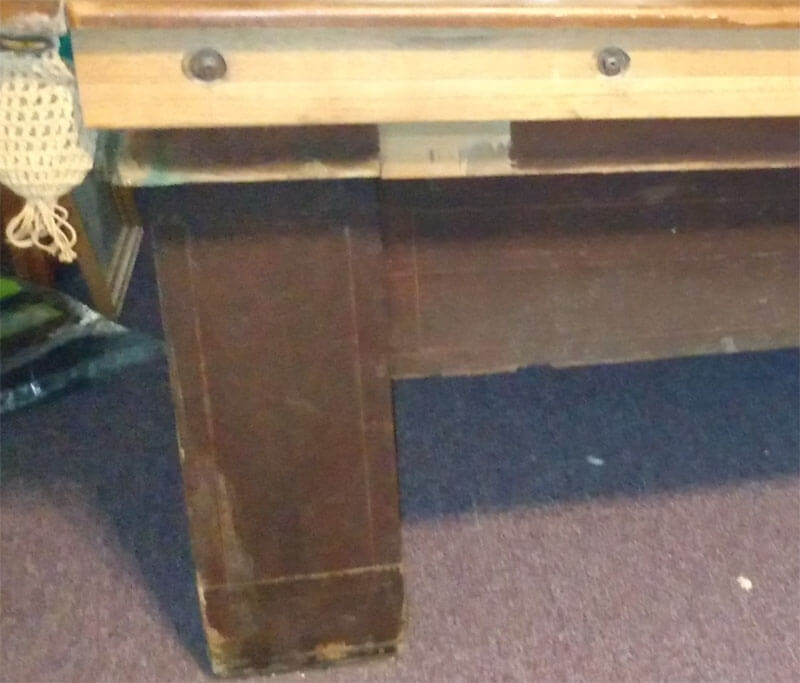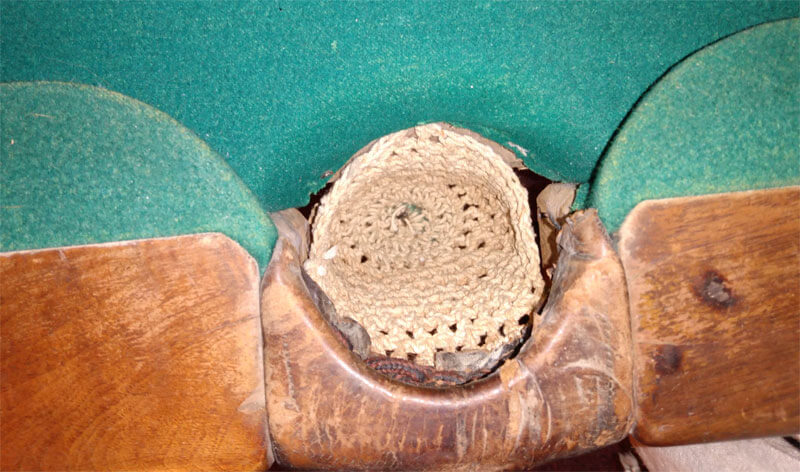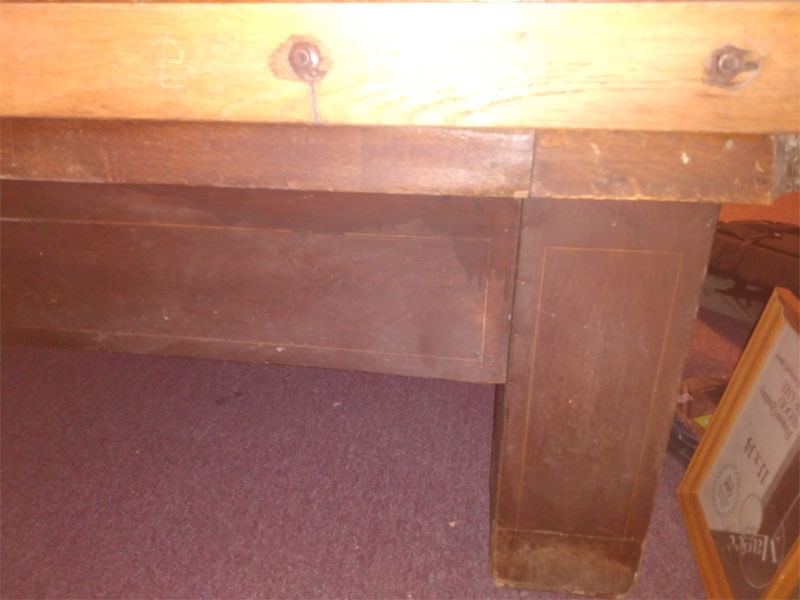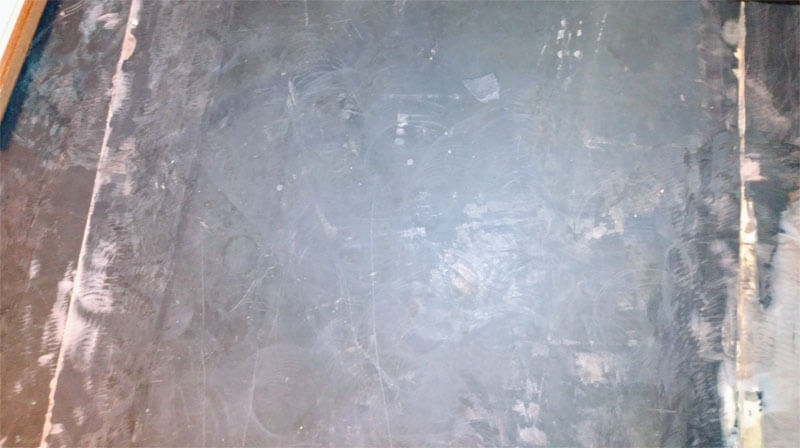 user1614470984
Value of an Ehrlich Snooker Table
Replies & Comments
---
billiardsforum on 3/1/2021 8:29:48 AM

This is the first time I've seen this particular Ehrlich pool table (snooker table). Thank you for sharing the photos.

Unfortunately, there aren't many for sale (and there have been very few historical sales). The one historical sale I have in my records is this one from 2011. Note that it sold with a huge commercial-grade antique cue rack and 10 antique pool cues. That alone could well make up half that value.

Antique Ehrlich Pool Table, Cue Cabinet, and Cues

Sold for: $4999 USD
Sold on: 2011-02-03

Antique J. Ehrlich & Sons MFG. Co. pool table with Dan Patch cushions, plus antique cue cabinet with 14 cues made by S. Delps Sons Pittsburgh, PA. Includes ball rack with balls.

This cabinet has original label and the company was in business in at least 1900 and are listed in the 1900 Pittsburgh directory!

This is a wonderful opportunity to acquire this great group! The original metal label is affixed to the table and also states Dan Patch Cushions. The table is 9' 1" long from top edge side to the other top edge side.

It is 59 1/2" wide, 33 1/2" high There are 3 slabs of 2 1/2" slate under the felt The felt is in nice playable condition and we do not know when the felt was put in place Nice inlay work around the edges.

The wood has been refinished, we are told and appears to be in great condition. However, on the base of one or two of the big legs there is some loss of veneer right where the leg meets the floor, not major but could be fixed if desired.

We believe the table dates to the early 1900's. The cue cabinet is 98 1/4" high and 69" wide. There are 14 cue sticks included.

You can see the ball rack in the photo's and guage its size in comparison to the cue cabinet.

Source: worthpoint.com/worthopedia/antique-pool-table-ehrlich-sons-cue-132900972

Given the shape yours is in, it's not going to be worth a lot at all, and in fact, it will be tough to value.

Also, it likely only has historical significance to folks in, or from, or with some other interest in St. Joseph MO. To most everyone else, it's an obscure brand with no special significance. As such, there is likely a very small pool of would-be buyers willing to pay a "collectible" premium for it's history and age.

Because of the shortage of historical sales data in my archives for Ehrlich pool tables, I can't provide a value for yours, but I hope this info above was of some help to you.

user1614470984 on 3/1/2021 1:43:50 PM

Thank-you, kindly!

I wondered as much. I'm from St. Joseph so it was really a neat snooker table to have. My sentiment is definitely with this table regardless of it's value. The pockets alone will take you a step back in time and I especially enjoyed reading the scant bit of history on it, and Dan Patch.

I have a friend who's not only a snooker player, but a horse racing enthusiast. He will certainly be my first prospect!

Thank-you again for your time. I know much more than I did yesterday. Haha. That's not saying much, though! ;-)
Value of an Ehrlich Snooker Table
Title: Value of an Ehrlich Snooker Table
Author: user1614470984
Published: 2/27/2021 4:09:45 PM
Last Updated: 3/1/2021 12:26:44 PM
Last Updated By: billiardsforum (Billiards Forum)