Value of a 9ft Brunswick Billiards Pool Table (Unknown Model)
---
12/28/2020 6:38:29 PM
Value of a 9ft Brunswick Billiards Pool Table (Unknown Model)
I was wondering if anyone knows if this Brunswick Billiards pool table is worth much?
It is a 9-foot Brunswick-Balke-Collender pool table. It has a 1" thick 3-piece slate.
I don't know the year.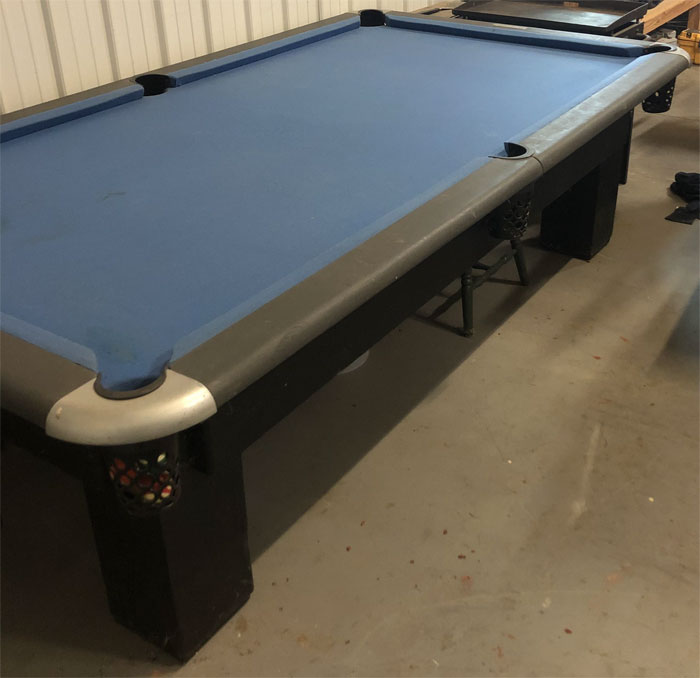 user1609209508
Value of a 9ft Brunswick Billiards Pool Table (Unknown Model)
Replies & Comments
---
billiardsforum on 12/29/2020 12:12:28 PM

Show us the rest of the pool table first e.g. sides, name plates, etc.

With pool tables and pool cues, visual cues are usually the most important way to identify models. With pool tables specifically, the strongest visual cues include the aprons (sides), legs, and the placement of any coin-op or ball return mechanisms.

We have half of the picture, now we just need the rest.

user1609209508 on 12/29/2020 6:19:51 PM

There is no coin op.

Here's the only visible name plate on the pool table. I'll get some more pics of it.
Value of a 9ft Brunswick Billiards Pool Table (Unknown Model)
Title: Value of a 9ft Brunswick Billiards Pool Table (Unknown Model)
Author: user1609209508
Published: 12/28/2020 6:38:29 PM
Last Updated: 1/1/2021 10:06:44 AM
Last Updated By: billiardsforum (Billiards Forum)