Value of a 1963 Fischer Pool Table with 1-Piece Slate
---
3/23/2018 3:19:42 PM
Value of a 1963 Fischer Pool Table with 1-Piece Slate
This is a family-owned pool table which I believe to be circa 1963. It is a Fischer pool table with a solid one-piece 1-inch thick slate.
What is the value of this Fischer pool table?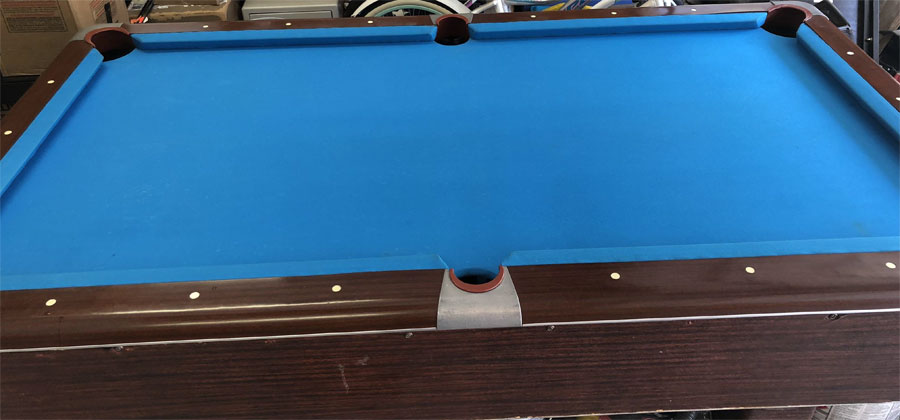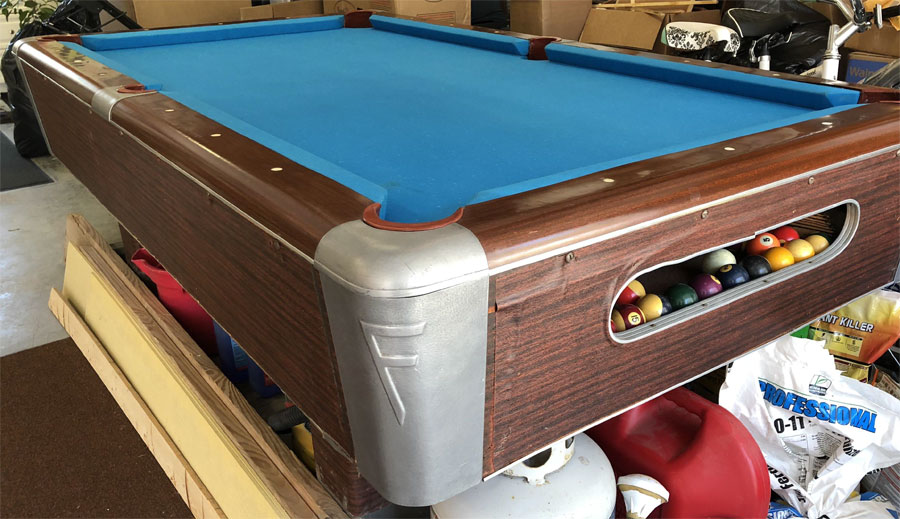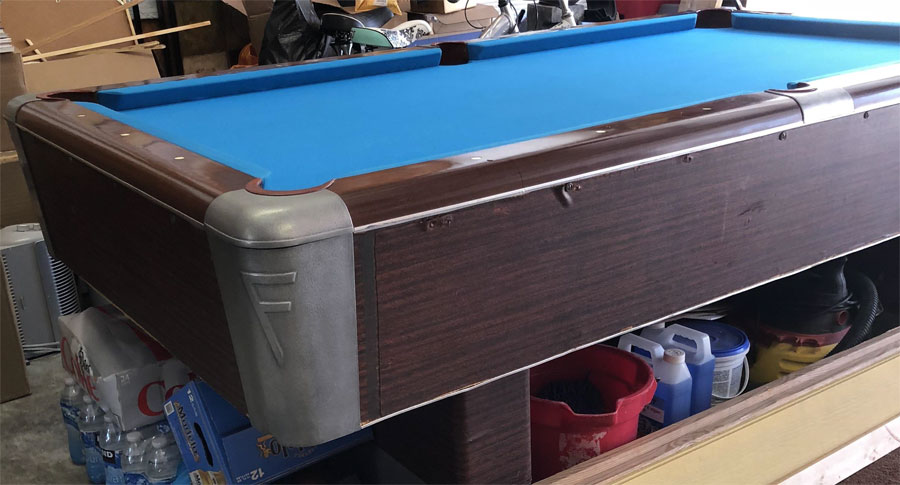 user1521832781
Value of a 1963 Fischer Pool Table with 1-Piece Slate
Replies & Comments
---
billiardsforum on 3/23/2018 7:09:17 PM

This is a Fischer "Crown" pool table.

They are good-playing and solid pool tables when set up properly and with well-maintained cushions and cloth, but they honestly aren't worth much of anything.

Maybe a couple-hundred bucks best case. It's in pretty rough shape, and the buyer would likely be spending ~$500+ more for transportation and setup.

I know that seems low, but this type of table is many years out of style (yet doesn't have the universal appeal that a true antique pool table would have from say, the 1900s). It's pretty banged up, and you can't get replacement parts for these very easily, if at all. Also, just take a look at what's on Craigslist and other classified sites. People are practically giving away used pool tables these days.

For example, I just searched eBay for free pool table... and look, first result:

It's FREE! You need a truck or van for transportation.

Contact for pickup info. Ready for pickup! I'm moving so need to get rid of it asap.
Value of a 1963 Fischer Pool Table with 1-Piece Slate
Title: Value of a 1963 Fischer Pool Table with 1-Piece Slate
Author: user1521832781
Published: 3/23/2018 3:19:42 PM
Last Updated: 3/23/2018 6:50:14 PM
Last Updated By: billiardsforum (Billiards Forum)