Recognized Antique Pool Table Appraisers
---
4/6/2019 2:03:40 PM
Recognized Antique Pool Table Appraisers
I am interested in getting an appraisal of an antique billiard table made by Brunswick.
Can you tell me who are the recognized appraisers for antique billiard tables?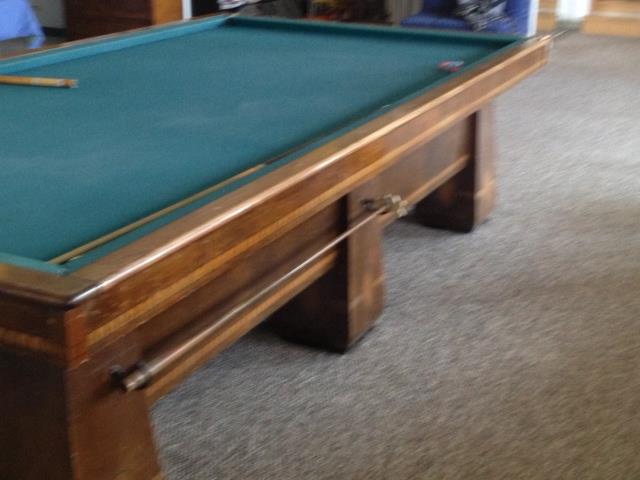 Carroll Cradock
Recognized Antique Pool Table Appraisers
Replies & Comments
---
billiardsforum on 4/6/2019 2:36:18 PM

Three places for you to reach out to for assistance in the appraisal of your antique Brunswick pool table:

Ken Hash at Classic Billiards - One of the guys to contact about this type of thing. Always happy to help where he can.
Donald Bartholomay or Dave Grunenwald of Bankshot Antique Pool Tables Albany NY
Anyone at Blatt Billiards.

There are a few others, but this list should be good to get your started.

Let us know how you make out.
Recognized Antique Pool Table Appraisers
Title: Recognized Antique Pool Table Appraisers
Author: Carroll Cradock
Published: 4/6/2019 2:03:40 PM
Last Updated: 4/6/2019 2:23:52 PM
Last Updated By: billiardsforum (Billiards Forum)