Antique Brunswick Twentieth Century Value
---
10/5/2017 12:31:46 AM
Antique Brunswick Twentieth Century Value
This pool table has been in the family for several decades. It was first in a pool hall in Masontown, WV before my great grandparents purchased in the 1950s. The pool table is similar to the Brunswick Twentieth Century pool table. It has a Mahogany finish & lightning tubular pocket ball return. The slate is a 3 piece, 1 inch thick. It is 8 ft long, 4 ft wide. Only thing it needs is new felt. I'm trying to sell it, but I'm not sure of its worth. I don't want to sell it for too much/too little.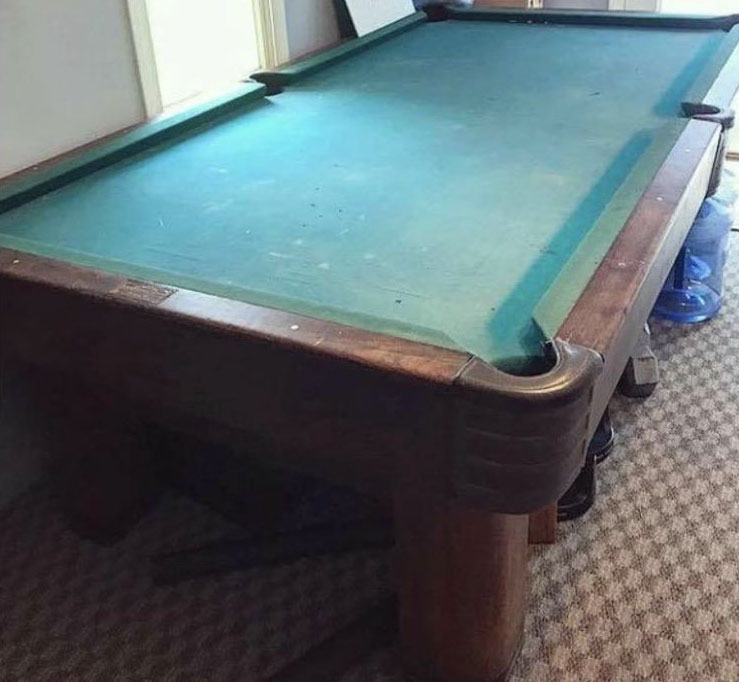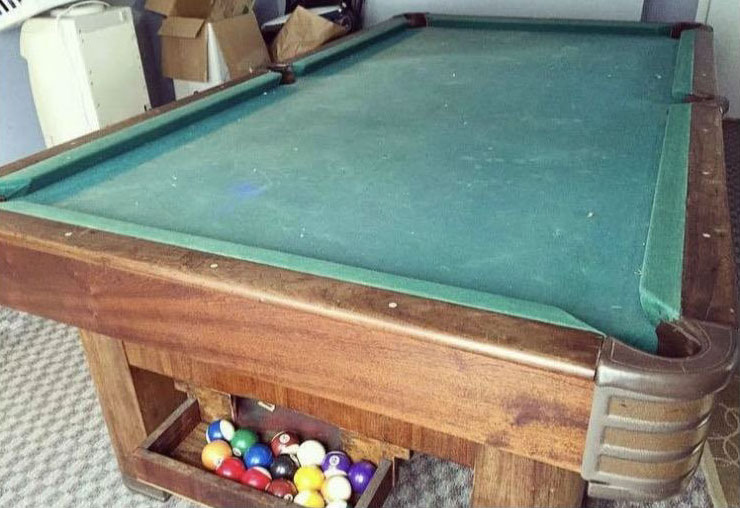 Kyndra Carr
Antique Brunswick Twentieth Century Value
Replies & Comments
---
billiardsforum on 10/5/2017 4:33:19 AM

Nice table. It's hard to tell from the photos, but it looks to be in need of a restoration.

I would value your Brunswick 20th Century pool table at around $500 give or take. The fact is that there are a lot of older Brunswick pool tables on the market, many in pristine condition. This one does not appear to be in great shape.

That, plus the fact that this was a lower-end Brunswick pool table (e.g. constructed with laminates and veneers) means a lower value.

Also consider that, on top of restoration costs, someone will also have to pay another ~$600 to disassemble, move, set-up, level, and re-cloth the table.

However, a fully-restored version of your table could fetch $2000 to $3000 depending on the quality of the restoration.

Kyndra Carr on 10/5/2017 4:47:43 PM

The pool table has been restored, it just needs new felt.

billiardsforum on 10/5/2017 6:47:09 PM

Oh nice. Can we actually get a look at the restored version of the pool table you want us to value?
Antique Brunswick Twentieth Century Value
Title: Antique Brunswick Twentieth Century Value
Author: Kyndra Carr
Published: 10/5/2017 12:31:46 AM