Pool Table With Red Cloth in an Apartment
---
10/7/2011 5:18:37 AM
Pool Table With Red Cloth in an Apartment
Here is a black billiard table with red cloth. It is located in an apartment. The pool table sits on hardwood floor.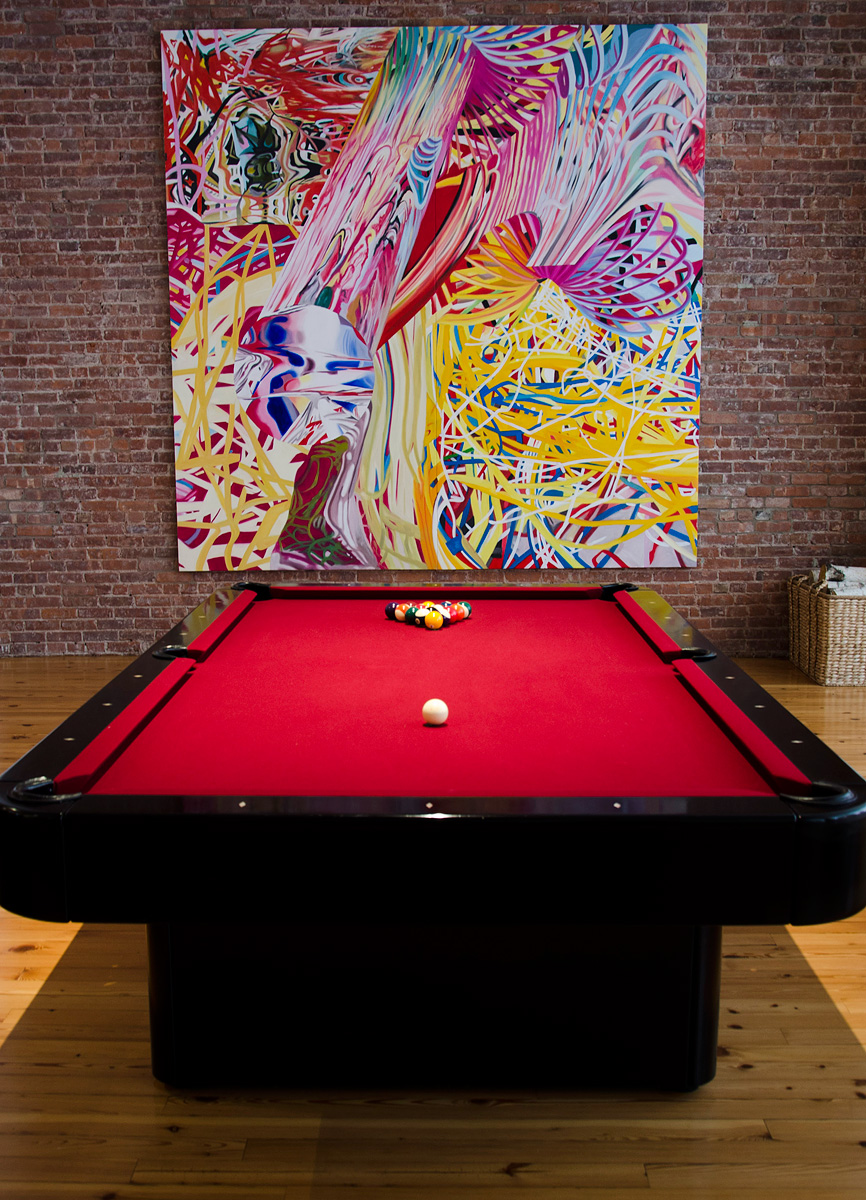 I like this home billiard room because of its minimalist design.

billiardsforum
Pool Table With Red Cloth in an Apartment
Replies & Comments
---
Fastfish on 6/16/2014 7:23:36 PM

Yes, very simple, yet refined. The owners just need a rug under it for traction. I don't know about you, but I don't wear my shoes on hardwood floors, and socks don't add much traction!
Pool Table With Red Cloth in an Apartment
Title: Pool Table With Red Cloth in an Apartment
Author: billiardsforum (Billiards Forum)
Published: 10/7/2011 5:18:37 AM