Pool Table at Google HQ
---
4/8/2008 8:28:00 AM
Pool Table at Google HQ
Here is a pool table that they have in one of the buildings at the google.com headquarters. Not sure how that weird cloth color would play, but it's definitely cool to have a free pool table at work...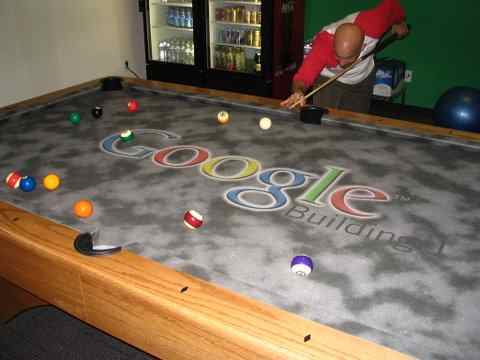 billiardsforum
Pool Table at Google HQ
Replies & Comments
---
Fenwick on 4/8/2008 8:13:16 PM

I think I would get Vertigo!

quickshot on 4/8/2008 10:29:29 PM

It wouldn't be bad if you were color blind.
Pool Table at Google HQ
Title: Pool Table at Google HQ
Author: billiardsforum (Billiards Forum)
Published: 4/8/2008 8:28:00 AM