Living Room Conversion Into a Pool Table Room
---
1/14/2009 8:34:53 PM
Living Room Conversion Into a Pool Table Room
My wife and I decided to put a pool table in our living room about a month before Christmas.
In 30 days, I ripped out the carpet, replaced sub-floor and drywall where the cat had been peeing, installed hardwood floors, repainted wall, installed lamps, and installed the trim molding. I built the cue rack from scratch, and had it all ready for Christmas Day when the family arrived. They were pretty surprised.
We wanted it in the living room so that people would naturally see it and want to play. However, we still wanted it to look like a living room and not a rec-room, basement bar, or a party room. I think we succeeded.
The office area used to be the dining room
The double doors lead out to a 16x12 sunroom
The pool table is a 9 foot table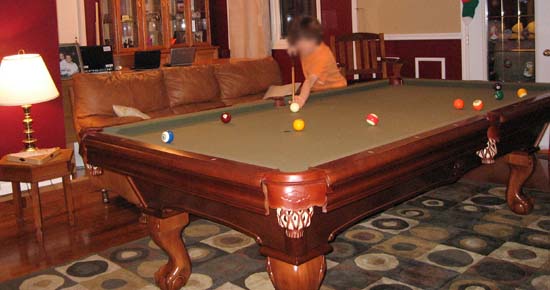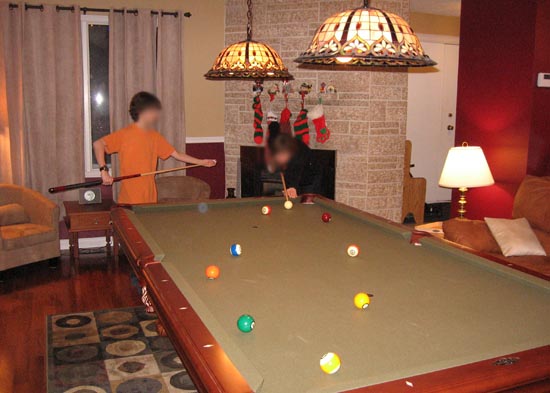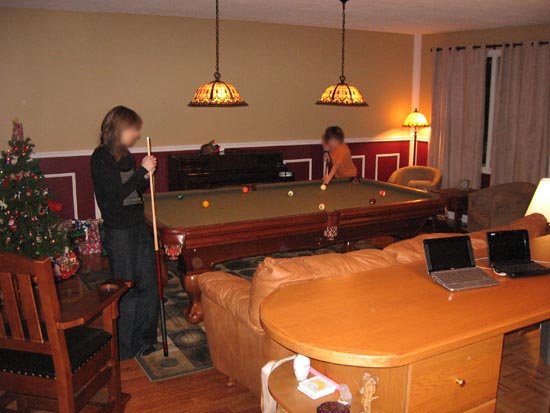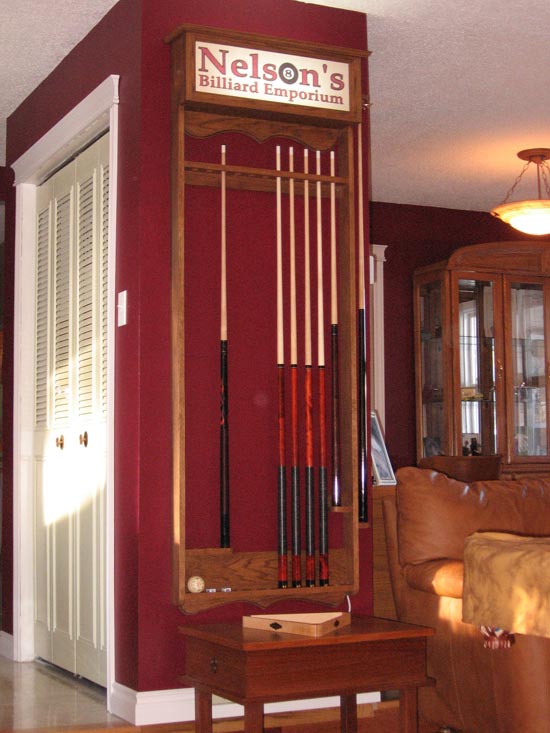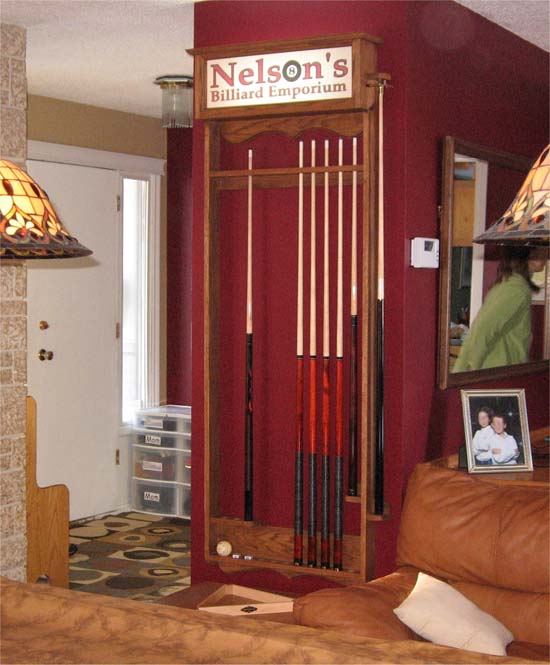 guest
Living Room Conversion Into a Pool Table Room
Replies & Comments
---
quickshot on 1/14/2009 9:17:58 PM

Very creative and well done. Everything seems to blend in nicely. Enjoy.

billiardsforum on 1/19/2009 5:45:53 AM

Very cool. You have good taste and a good sense of style. The room looks great, and your kid seems to be enjoying it as well! You are lucky that your wife agreed to allow you to do that!
Living Room Conversion Into a Pool Table Room
Title: Living Room Conversion Into a Pool Table Room
Author: guest
Published: 1/14/2009 8:34:53 PM