Game Room in Glen Arbor Home, Hammonds Plains, NS
---
9/21/2006 10:21:26 AM
Game Room in Glen Arbor Home, Hammonds Plains, NS
Here is a home billiard room in eastern Canada. It is in the basement of a home on the Glen Arbor golf course in Hammonds Plains, Nova Scotia.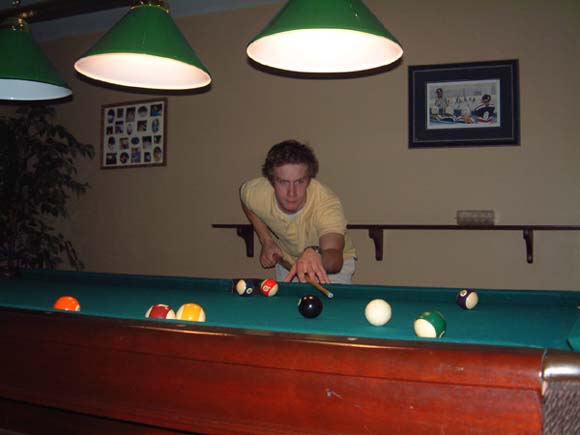 smichael
Game Room in Glen Arbor Home, Hammonds Plains, NS
Replies & Comments
---
billiardsforum on 10/24/2006 12:37:44 AM

Thanks for posting...that kinda looks like you.
Game Room in Glen Arbor Home, Hammonds Plains, NS
Title: Game Room in Glen Arbor Home, Hammonds Plains, NS
Author: smichael (Scott Michael)
Published: 9/21/2006 10:21:26 AM
Last Updated: 9/21/2006 10:22:07 AM
Last Updated By: smichael