Billiard Table in an Apartment
---
11/26/2006 2:00:24 AM
Billiard Table in an Apartment
Here are some pictures of my game room setup. It is a bit tight since I am in an apartment. It is nice for the layout but a bit cramped in areas. If you move the table you are fine though.
It's a nice space for an apartment, and has a plasma TV and couches and a mini kitchen around corner.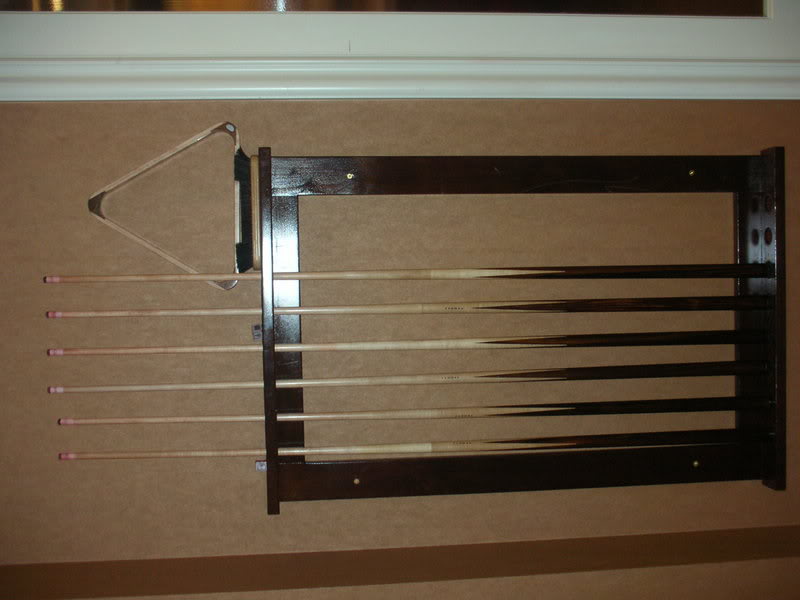 g4m3rof1337
Billiard Table in an Apartment
Replies & Comments
---
billiardsforum on 11/28/2006 12:06:02 AM

That billiard table is sweet, and those stools you have in the corner look good too. That would be such a sweet spot to have a little party or get together. Do you get to play much?

g4m3rof1337 on 11/28/2006 12:49:07 AM

Yeah, I get to play ALOT.

I moved to the same floor as the billiard/party room, and I am home schooled, so there is no excuse not to play.

I recently was in a party there for Thanksgiving. But yeah, I am pretty good - I beat the majority of the adults that I play.
Billiard Table in an Apartment
Title: Billiard Table in an Apartment
Author: g4m3rof1337
Published: 11/26/2006 2:00:24 AM