1974 Brunswick Pro 8 Foot in My Garage Pool Room
---
4/21/2008 12:18:10 PM
1974 Brunswick Pro 8 Foot in My Garage Pool Room
I bought my 1974 Brunswick Pro 8 foot used for $250, my friend and I went out to Newhall, CA and disassembled it then hauled in home in his truck, reassembled it and later on we re-did the cloth with Simonis 860.
It plays great, like a slightly smaller version of the Gold Crown III which I will have some day! This shot is after I got the APA table light up.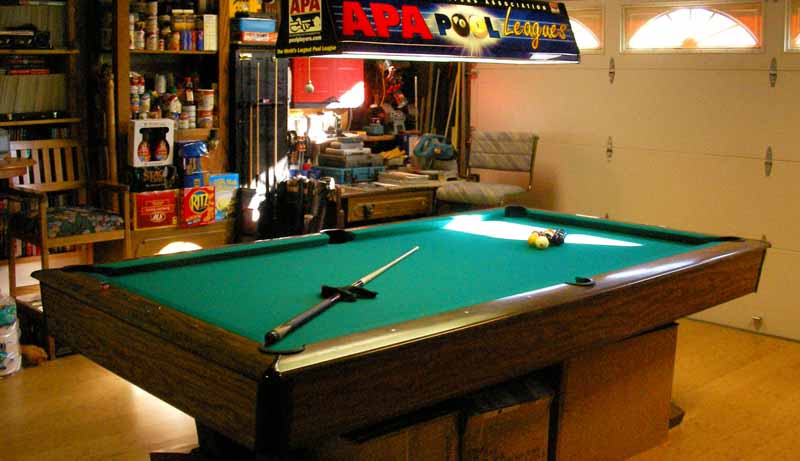 This one is what replaced the Brunswick table. It is a 9 foot pool table from Global Billiards.
My table plays better than anyone I know and that makes me proud!

BigRigTom
1974 Brunswick Pro 8 Foot in My Garage Pool Room
Replies & Comments
---
1974 Brunswick Pro 8 Foot in My Garage Pool Room
Title: 1974 Brunswick Pro 8 Foot in My Garage Pool Room
Author: BigRigTom (Tom Hardinger)
Published: 4/21/2008 12:18:10 PM