Should I Restore this Fischer Pool Table?
---
6/29/2015 10:32:05 AM
Should I Restore this Fischer Pool Table?
I am trying to decide if I should restore this 1960's Fischer pool table.
Pros: I just picked up a 1960's Fischer table from Craigslist. Structurally, it appears to very sound. The ball return mechanism is all intact and the slate is not broken. It is missing the door near the ball return area which originally had the change slot, but I think it can function without that for now.
Cons: There is a tear in the felt so it will have to be replaced. There is also some wear to the rails and my understanding is that they will need to be replaced due to the age anyway. The veneer on the outside has considerable damage and will most likely need to be replaced.
Do you think this Fischer billiard table is worth restoring? I only paid $20, so I am not out much if I decide to cut my losses at this point. I will add some more images when I get home tonight.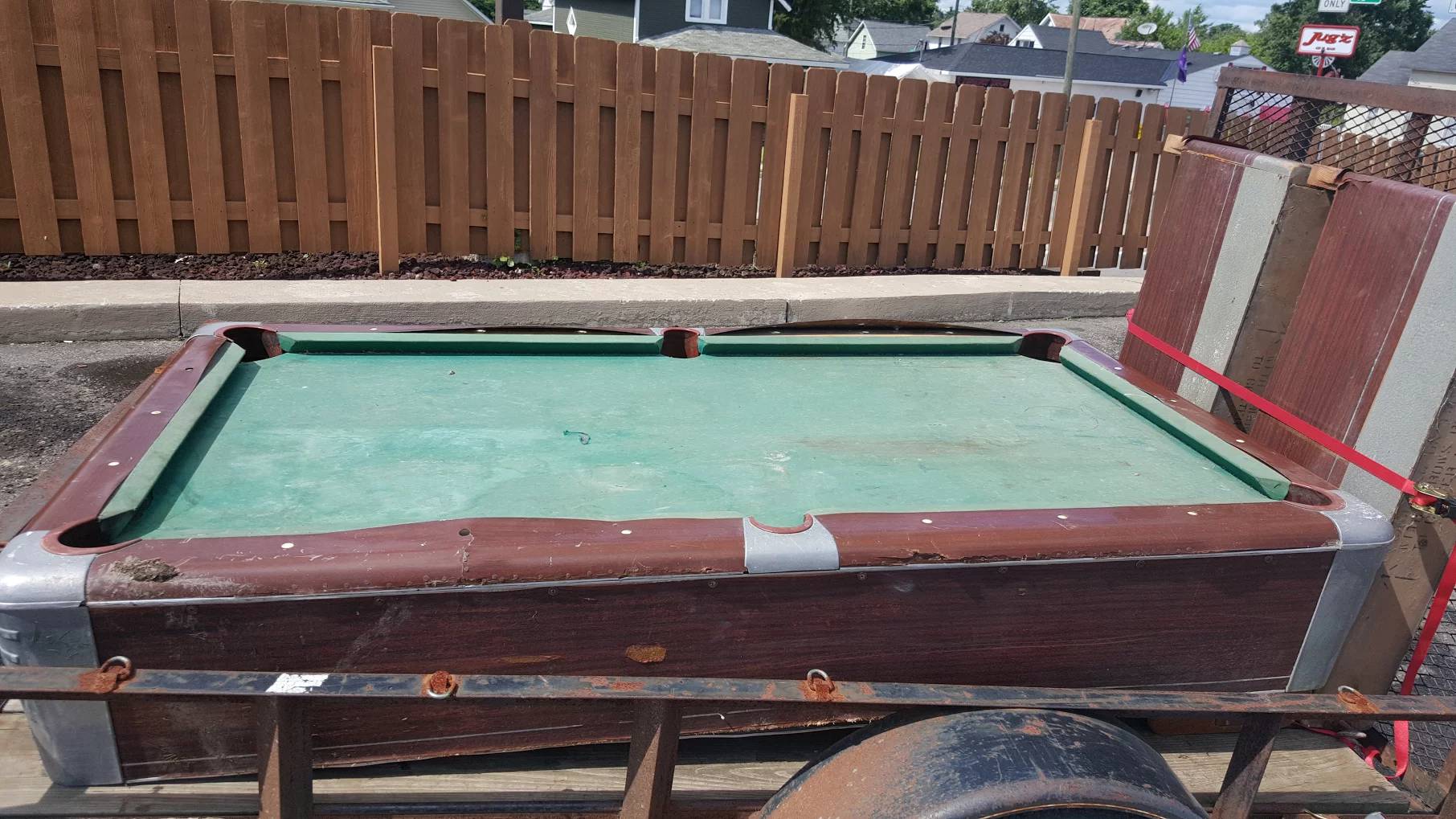 Mathias25
Should I Restore this Fischer Pool Table?
Replies & Comments
---
billiardsforum on 3/19/2016 9:30:25 AM

Damn she's a beaut. What did you end up doing with the Fischer pool table?

Mathias25 on 3/19/2016 10:19:30 AM

Not quite finished yet, but here is my progress so far. Need to re-felt the table and rails and put leather in the pockets. Hopefully once I wrap up some other projects around the house I can get back to this.

Havasu_Fischer on 8/22/2016 11:55:01 PM

That is looking great! I have one very similar that has been in our family since the the late 60s. Did you ever find an actual mfg date anywhere inside your table? I have never taken ours apart to look for any kind of date. In a hand written blue marker on the bottom of the table it has a serial # of 5-3-9066.
Should I Restore this Fischer Pool Table?
Title: Should I Restore this Fischer Pool Table?
Author: Mathias25 (Matt Jenkins)
Published: 6/29/2015 10:32:05 AM