How to Cut Felt for a UK Bar Billiards Table
---
5/1/2020 12:50:57 AM
How to Cut Felt for a UK Bar Billiards Table
I am a first time poster here, and I was happy to see there are already a number of posts about UK Bar Billiards.
I have been restoring a Riley Bar Billiards table that I picked up in Menlo Park, California. I'm assuming it is from the 1960's. The laminate was too far gone on one side, so it's going to get a fresh look.
I have experience with replacing felt on standard US pool tables, but no experience with putting cloth on a bar billiards table with holes and pins.
Does anyone out there have suggestions as to how to proceed? Maybe you have replaced the felt on your bumper pool table before and had to deal with goal holes.
Do you cover the bed tight first and then cut the cloth to jam in the hole liners, or do you put in one hole liner at a time and work your way tight around the table as you come across the next hole?
Any insight would be appreciated.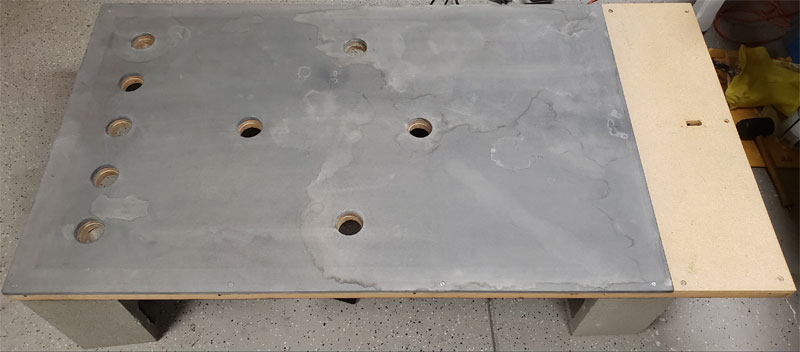 EWasser
How to Cut Felt for a UK Bar Billiards Table
Replies & Comments
---
How to Cut Felt for a UK Bar Billiards Table
Title: How to Cut Felt for a UK Bar Billiards Table
Author: EWasser
Published: 5/1/2020 12:50:57 AM
Last Updated: 5/13/2020 2:52:39 AM
Last Updated By: billiardsforum (Billiards Forum)