Assembling My New 1969 Pool Table
---
11/21/2009 7:35:12 PM
Assembling My New 1969 Pool Table
I recently just bought myself an old pool table and I am in the process of re-assembling it.
I bought the pool table for $200 from a friend at work. It is an 8' regulation size pool table with a full 1" thick slate bed. It has leather pockets that need replaced. I am not sure of the brand since it looks like it was handmade. I was looking through the instructions which actually turned out the blueprints on how to make it from scratch. The date on the prints show 1963. One of the brochures that came with it has two 5-cent stamps. LOL. The pool table came with:
8 cues, 6 long 2 shorter (jump cues I believe), and all need new tips.
A beat up old bridge.
A nice wooden rack.
Rack hanger, that nails to the under side of the table.
A full box of standard chalk.
A handful of tips
Brush
2 1/4" (I think is the size) Ball set.
Cue rack to hold 6 cue sticks and balls. With score counters.
What I still need to buy
New felt
New pockets
New hardware to hold the table to the stand
I'm in the stage of leveling it and this table doesn't have any adjustable feet. So I'm going to shim the one side. Next would be to find the right hardware to bolt the slate down so that I can plaster the screw holes and seams. I need something about 7" long for that.
Now for some pics: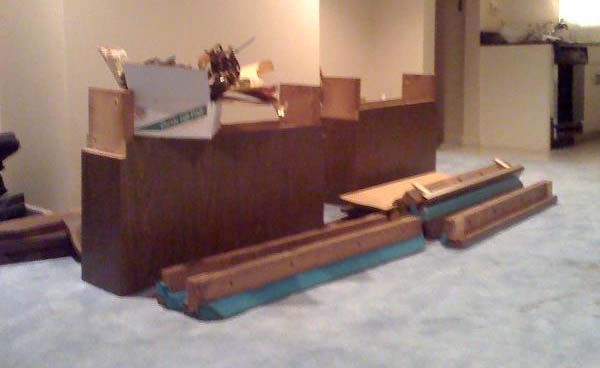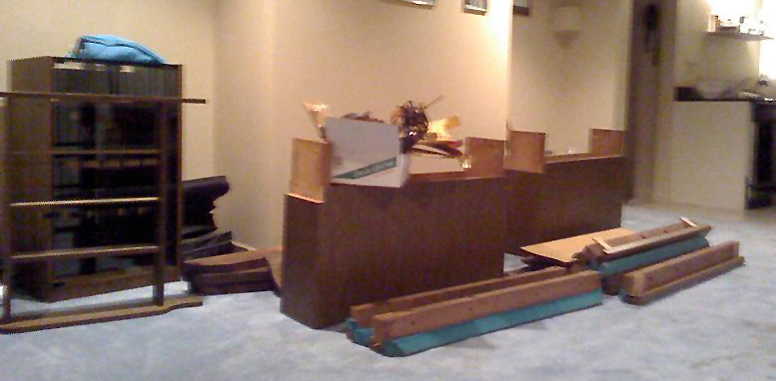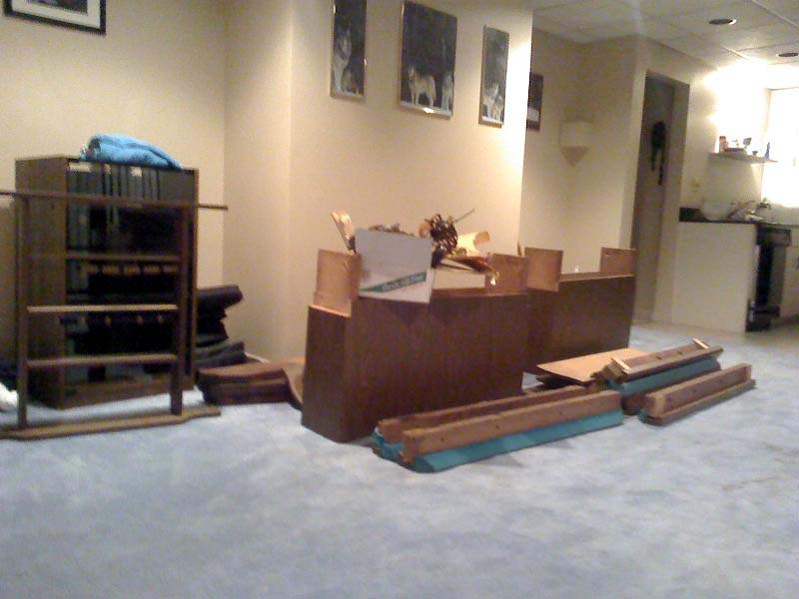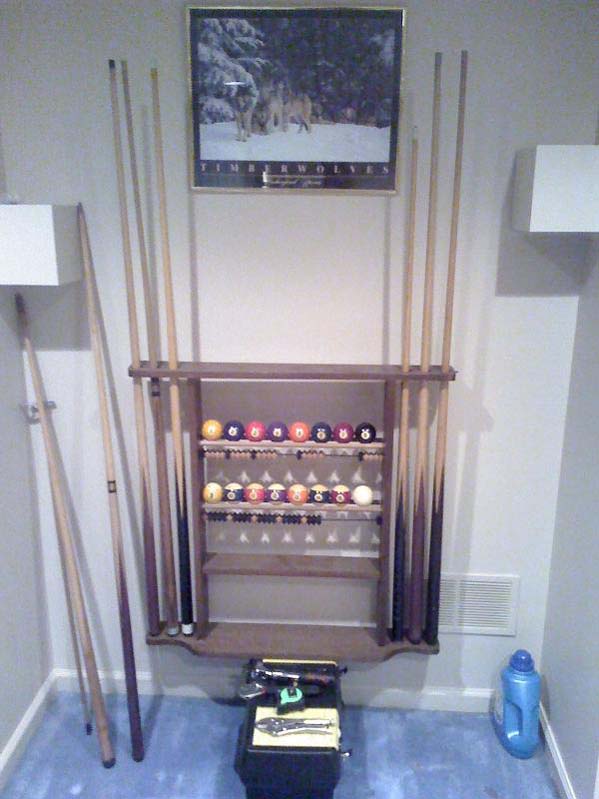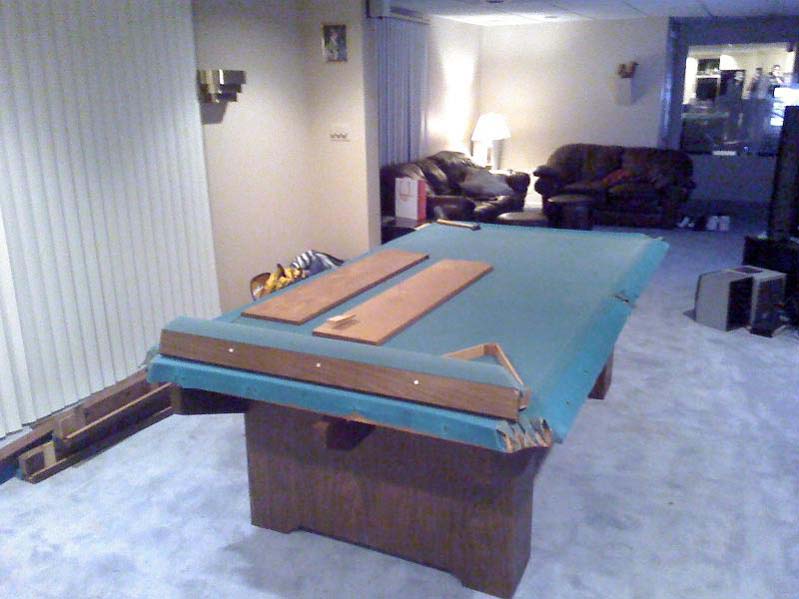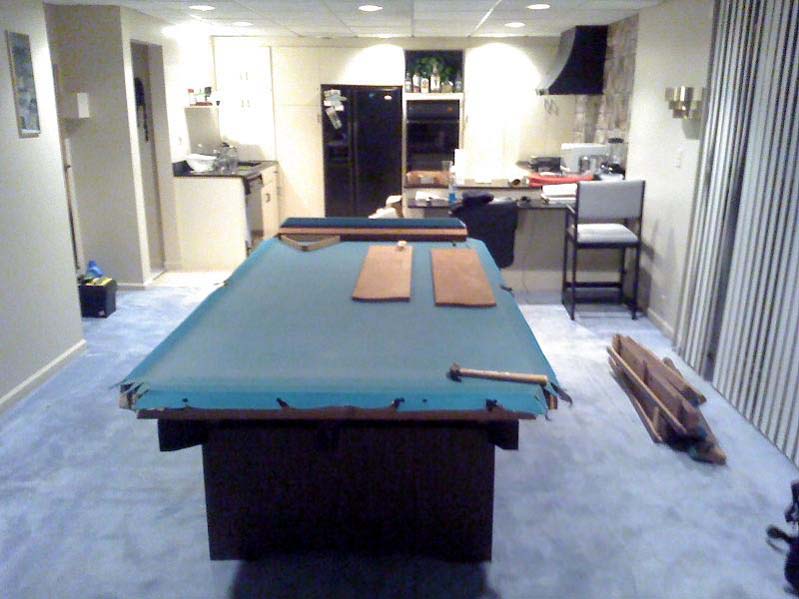 sir silvia
Assembling My New 1969 Pool Table
Replies & Comments
---
Assembling My New 1969 Pool Table
Title: Assembling My New 1969 Pool Table
Author: sir silvia (Dj Johnson)
Published: 11/21/2009 7:35:12 PM