US Billiards, Inc. Pool Table Model Help
---
5/8/2014 8:07:02 AM
US Billiards, Inc. Pool Table Model Help
Looking for any info on our pool table. Purchased second hand. It's a coin operated table, similar to ones found in bars? But the coin collect and ball trap mechanisms have been removed for residential play (done by the previous owner). It has the "H" frame. The legs are of a wood color with silver trim, but the upper part has been painted.
The only branding or info is the metal plate with the score dials that say "US Billiards, Inc Amityville, NY".
I also found some numbers inside the gaping hole that was left when ball trap was removed. The following is located on the back of the locking door and side panel:
P-9133 S-3-4684
Any ideas? I can add more pictures if needed.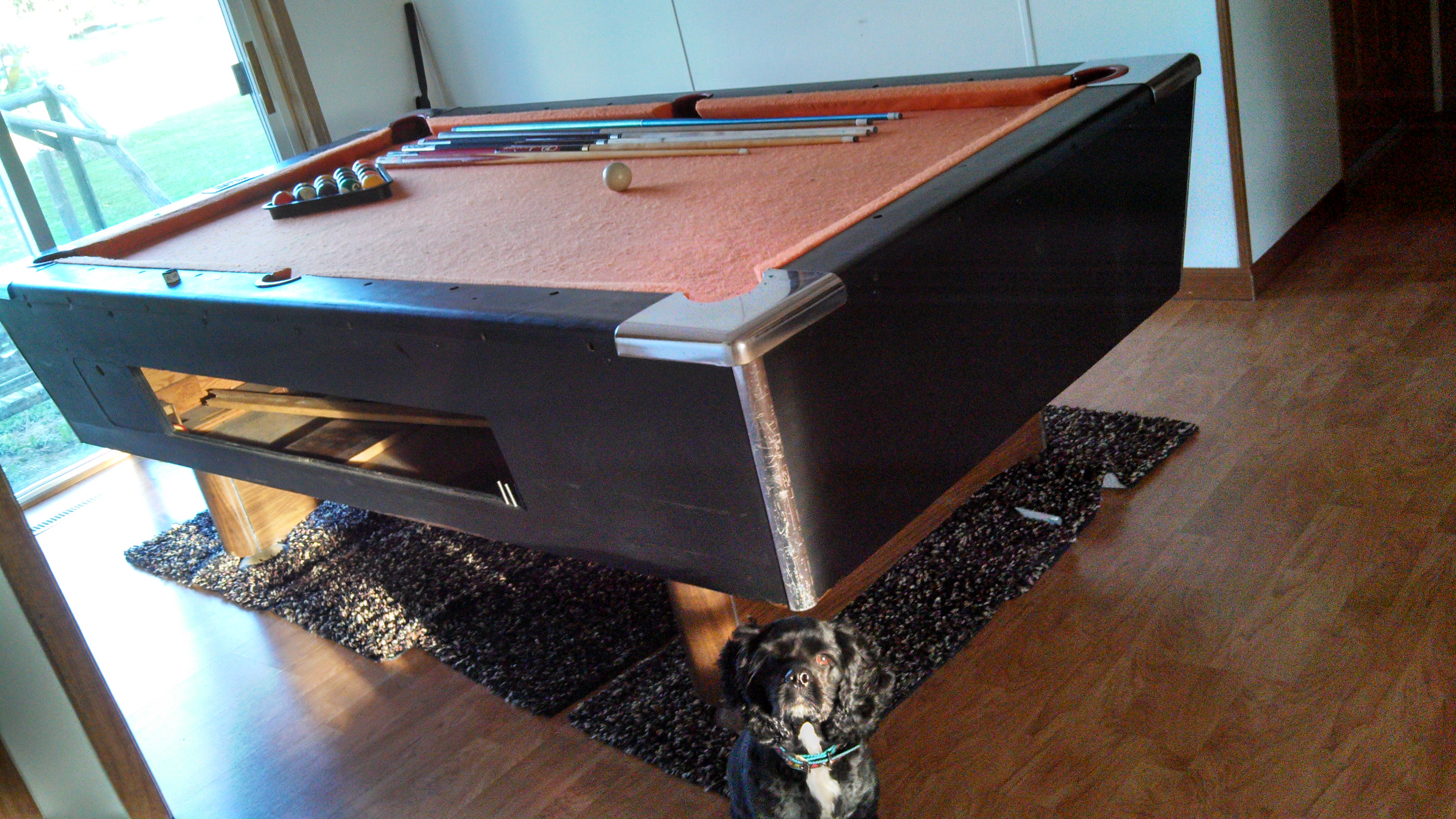 guest
This question mentions the following businesses:
US Billiards, Inc. Pool Table Model Help
Replies & Comments
---
US Billiards, Inc. Pool Table Model Help
Title: US Billiards, Inc. Pool Table Model Help
Author: guest
Published: 5/8/2014 8:07:02 AM