Unique antique table - anyone ever seen similar?
---
1/10/2013 8:13:40 AM
Unique antique table - anyone ever seen similar?
Has anyone ever seen a table like this? I inherited it from my Grandfather. It appears to be a "Newport" style Brunswick table, but what makes it unique is the patent plate on the side. I googled it and it appears to refer to the rails being interchangeable so that one can play pocket billiards or carom billiards. I only have the pocket rails installed on it, I don't have rails for carom billiards. Check out the thumb screws on the bottom of the rails, clearly they were meant to be removed easily. Anyone have any thoughts? I thought it was late 1800s because of the patent plate but someone else said it looks like early 1900s?
Thanks!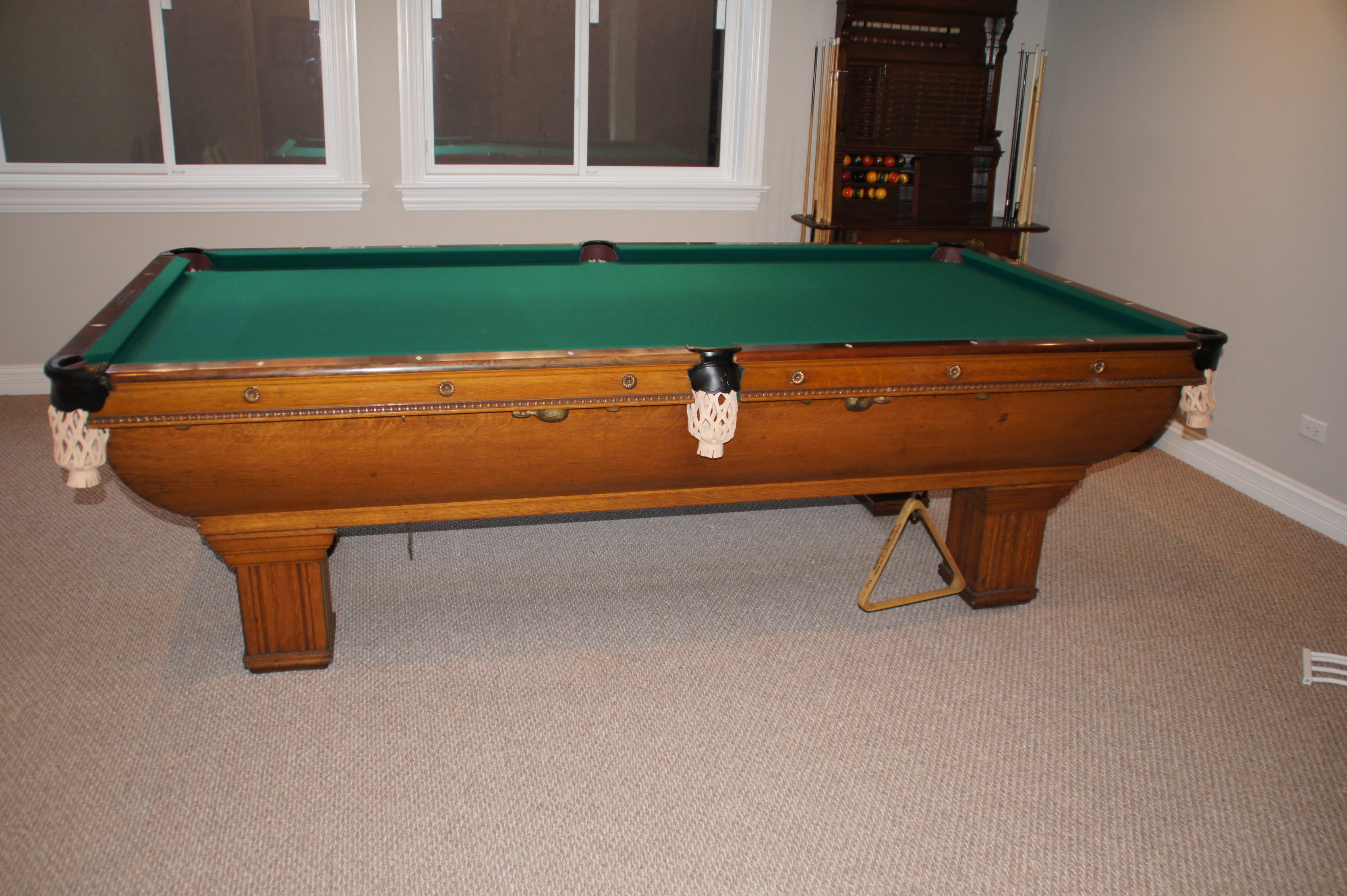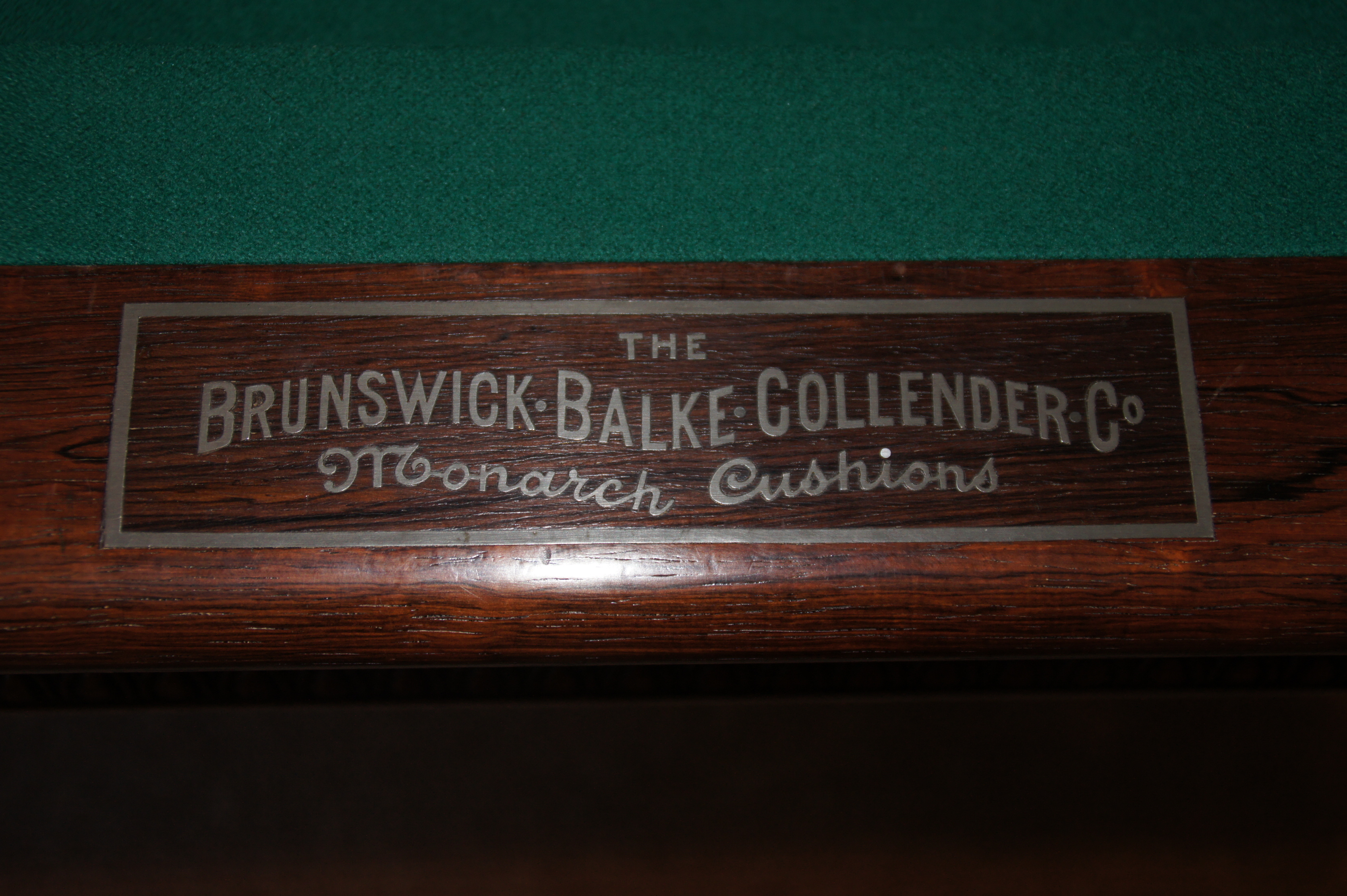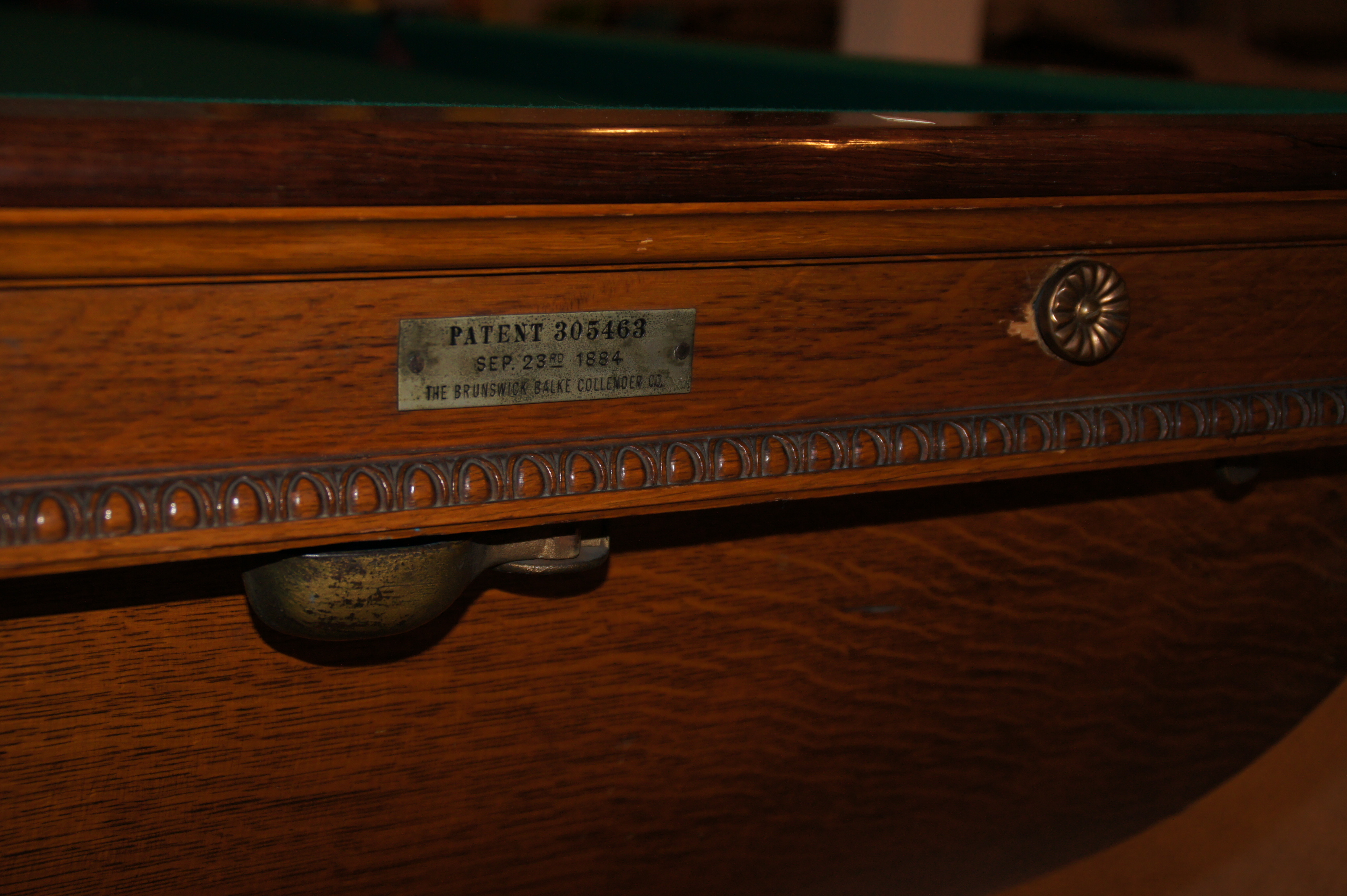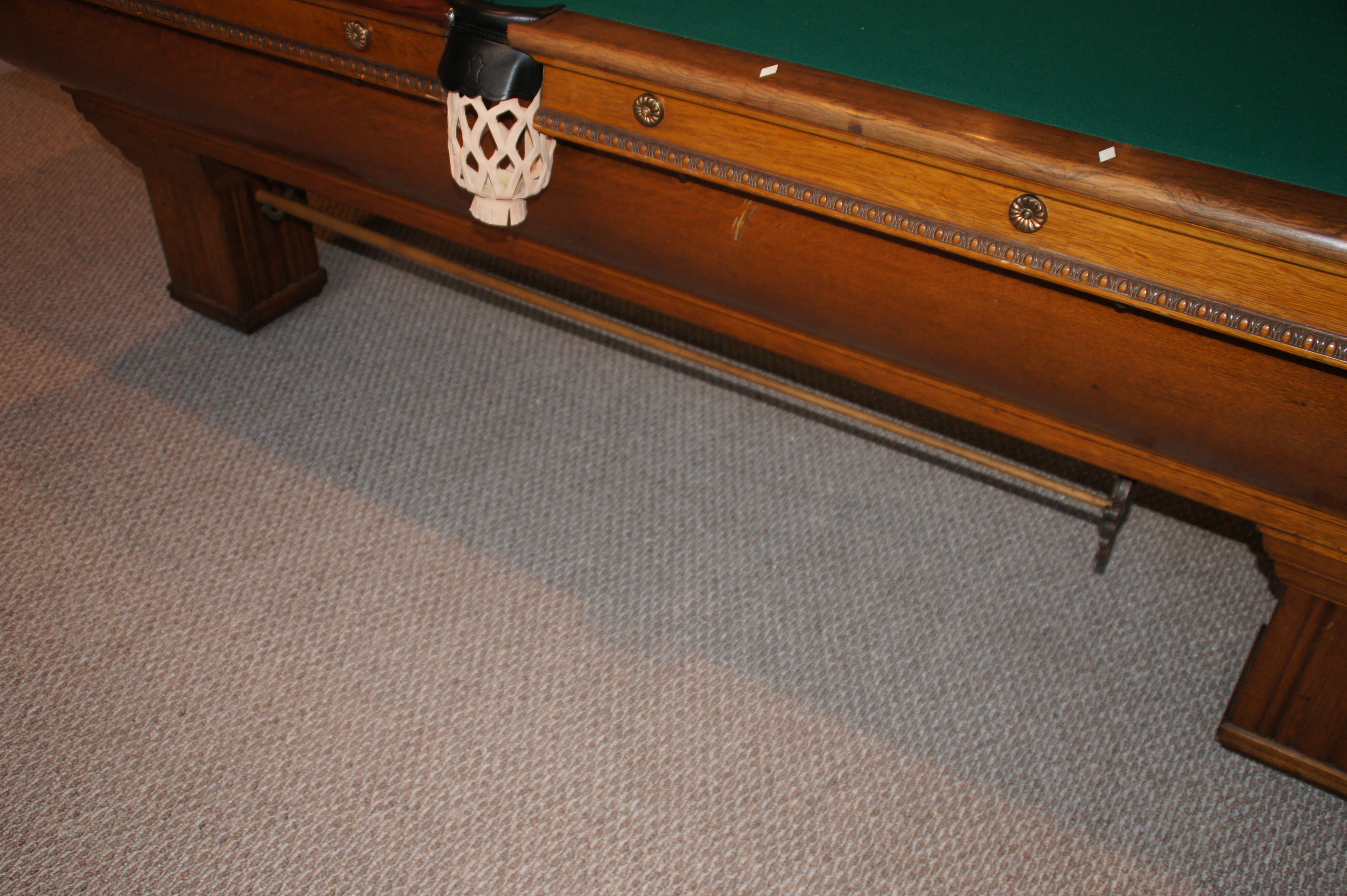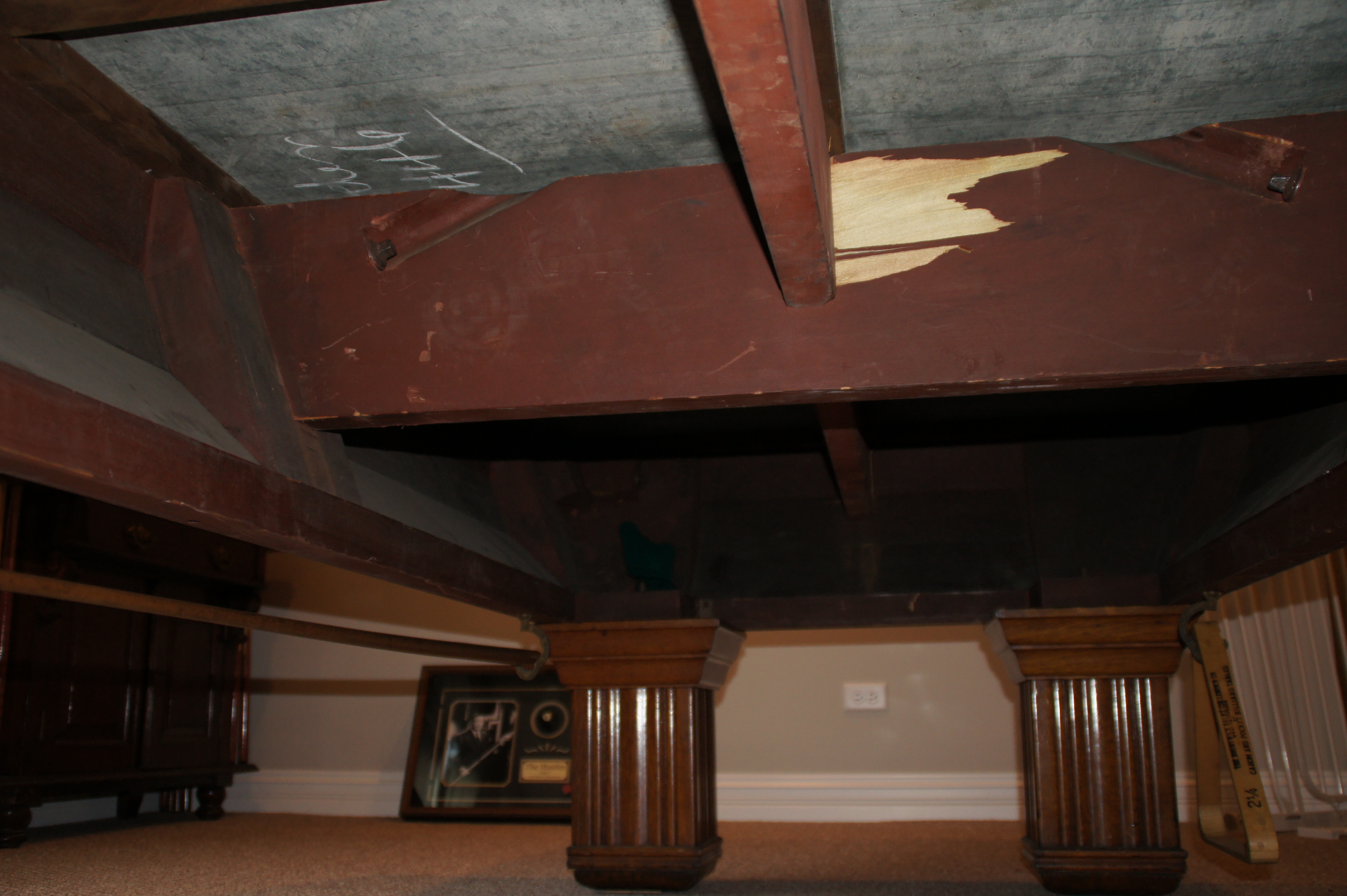 chicagobilliards
Unique antique table - anyone ever seen similar?
Replies & Comments
---
billiardsforum on 5/10/2013 7:11:14 AM

Yes it is probably early 1900's. The date on the patent plate would be the date the patent was either in a pending or granted status. One the patent was granted, they probably started producing and selling the tables.

Also I do not know that it is a "Monarch" table (even though it has the Monarch Cushions brand plate). A number of Brunswick tables had that same plate. It might be, but may not be.

Here is the same table as yours for sale at around $5500 on eBay. He said that it was appraised at over $10,000 in 1995.

I've owned this pool table for over 25 years. Moved it from Vermont to New Hampshire. It is currently dissembled so buyer can look at all parts. Veneer on legs and ball return needs some work. Appraised at $10,500 in 1995. new pockets and felt. Slate is in very good condition. I am moving and I've discounted this heavily for the motivated buyer who is willing to put a little work into restoring. 104" long x 53" wide x 30" high. Style is similar to the Newport. Price includes 1890's Cue Rack.

It looks to be in worse shape than yours.
Unique antique table - anyone ever seen similar?
Title: Unique antique table - anyone ever seen similar?
Author: chicagobilliards (Peter Smith)
Published: 1/10/2013 8:13:40 AM