Trying to Identify Brand of This Billiard Table
---
10/27/2016 10:09:15 PM
Trying to Identify Brand of This Billiard Table
I am trying to figure out what brand pool table my husband has. He bought it about 10 years ago, it's a solid oak table with really pretty wood decals (sorry, not sure of the proper term).
I am not sure how thick the slate is but the length from bumper to bumper is 7 ft 3 3/4 inches.
My husband it was a Brunswick but I cannot find any name plates, badges, or manufacturer names or anything to verify that, and I have looked over every inch of the table with the exception of the slate.
Any help would be SO much appreciated, as our little one is taking over the house and we are trying to determine if it is worth putting in storage or if we should sell then buy another later down the road.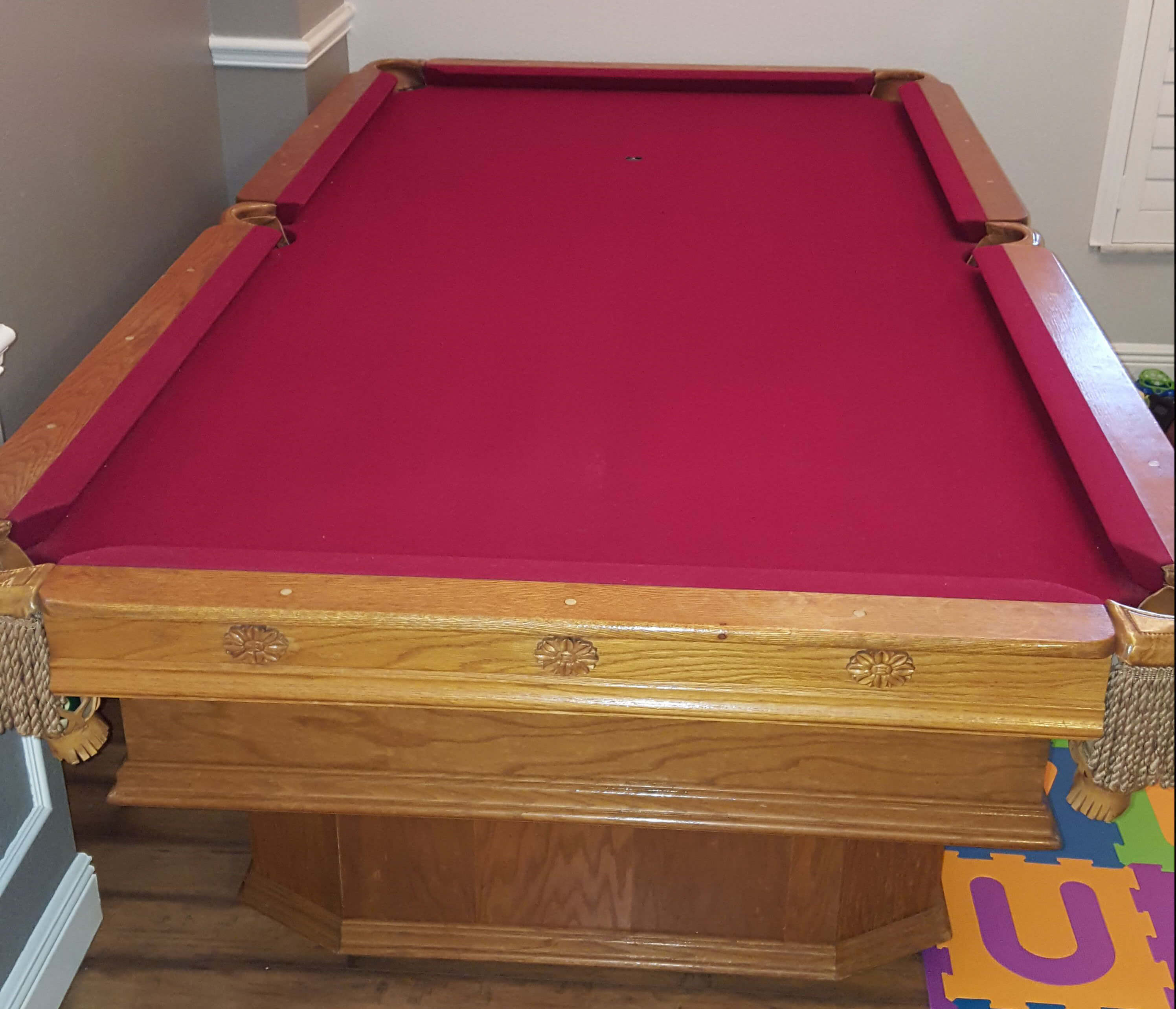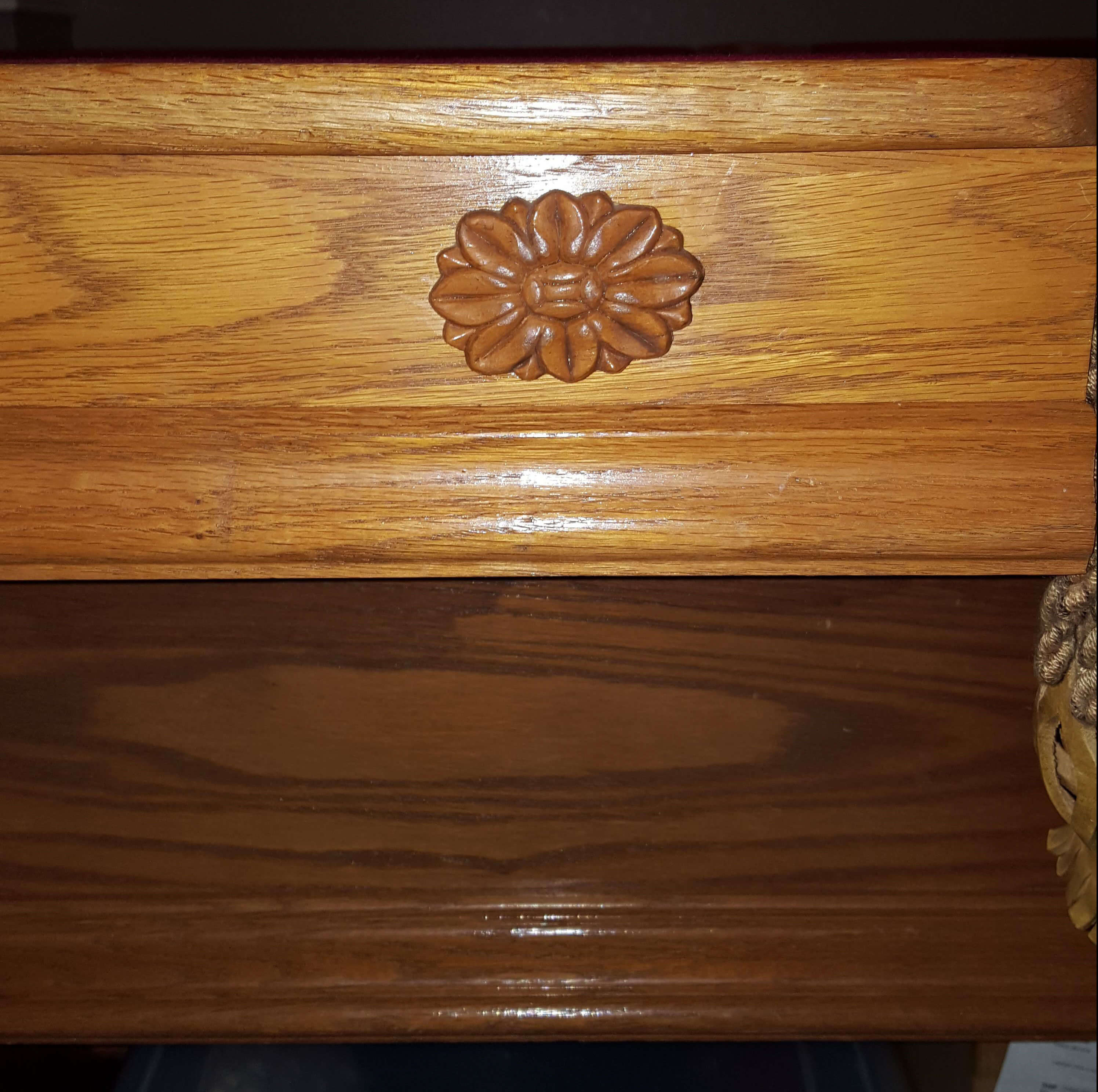 cbp90
Trying to Identify Brand of This Billiard Table
Replies & Comments
---
billiardsforum on 10/29/2016 10:14:31 AM

This pool table isn't something I recognize right away. I had a look through my catalogs, and found nothing.

If it were a Brunswick Billiards pool table there would almost certainly be a Brunswick plate somewhere on the table.

It sounds like you have inspected the pool table all over, but just to confirm; Have you crawled underneath the pool table and looked all over the bottom e.g. under the frame, along the inner side of the skirting, etc?

Sometimes you can find markings or clues there...

Those ornamental "flowers" along the top of the sides are most likely covers for "rail bolts". Most companies have stopped using them decades ago.

Let us know if you have any more info, I am curious to know what kind of pool table it is.

cbp90 on 10/29/2016 2:42:38 PM

Hi, thank you so much for taking the time to look into this! The only thing I can find is this sticker on the inside railing (?), and I have Googled the name but have not found anything :/ I read that sometimes it's on the slate, and the felt does need to be replaced, but I was going to let the new owner do that so they can pick their own color..
Trying to Identify Brand of This Billiard Table
Title: Trying to Identify Brand of This Billiard Table
Author: cbp90
Published: 10/27/2016 10:09:15 PM
Last Updated: 10/29/2016 10:04:55 AM
Last Updated By: billiardsforum (Billiards Forum)