Trying to Identify a Pool Table
---
1/3/2018 4:43:10 PM
Trying to Identify a Pool Table
I am trying to identify this pool table. It has been in my family for over 20 years and before that I don't know. We are trying to sell it. Thank you for your help.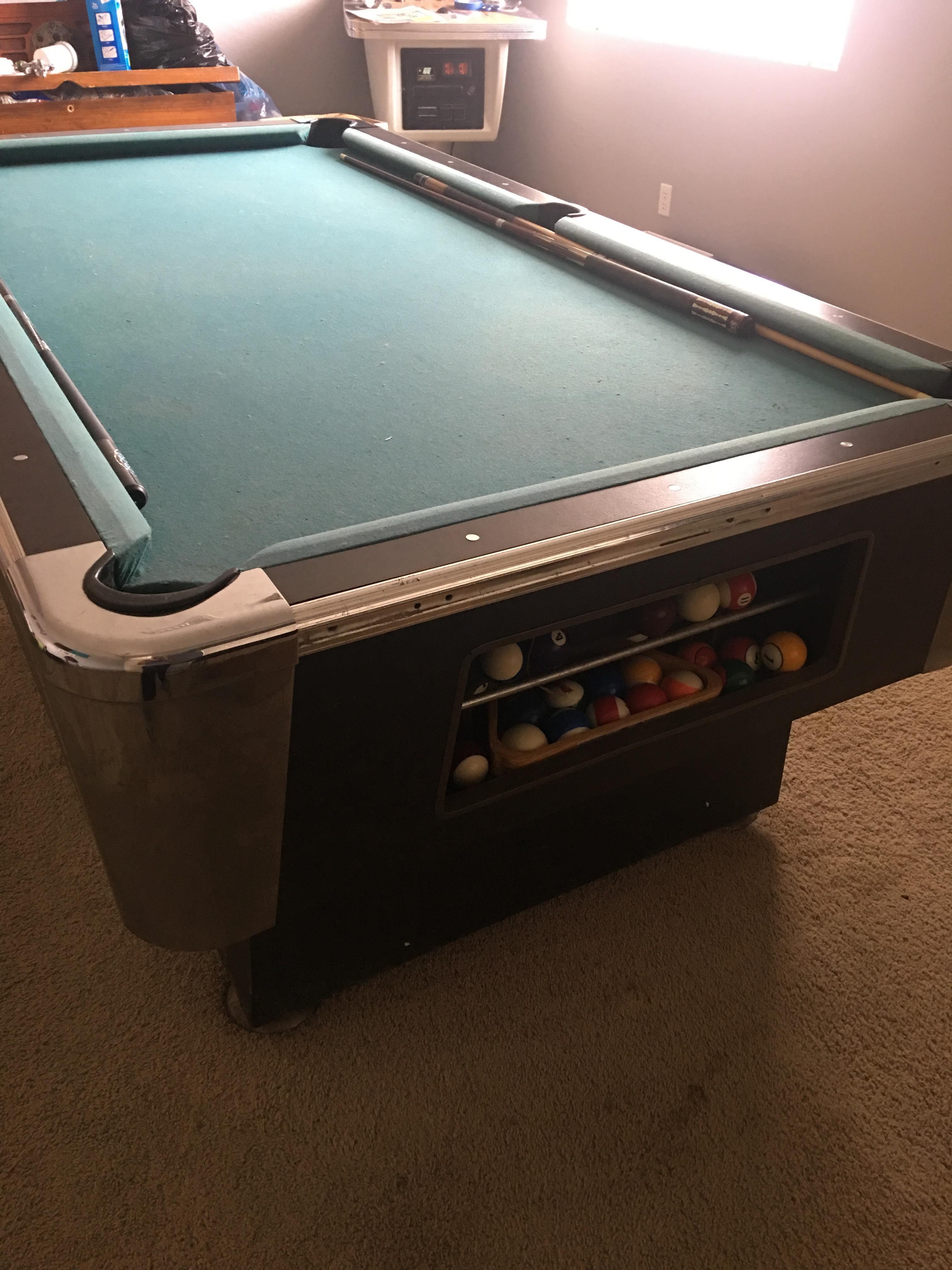 user1515015789
Trying to Identify a Pool Table
Replies & Comments
---
billiardsforum on 1/3/2018 6:14:01 PM

There is no way to identify it based on a picture that only shows about 50% of the pool table.

Help us help you identify your pool table.

Go all over the pool table, and take note of all markings and symbols (including underneath).
Take photos of any identifying marks that might help up.
Photo of the sides (both sides if different)
Photo of the other short-end (if different)
Photo of the legs and apron (both side-on and from the ends)

...and provide any other info you can which might help.
Trying to Identify a Pool Table
Title: Trying to Identify a Pool Table
Author: user1515015789
Published: 1/3/2018 4:43:10 PM