Please help identify 7' pool table from 1998-2000
---
3/20/2014 8:00:10 PM
Please help identify 7' pool table from 1998-2000
I have a pool table that I cannot identify and am looking for help finding the manufacturer label. Its not on the table, the bottom or anywhere on the rail. Its a 7' and its from 1998 - 2000ish. Any tips to figure out what it is appreciated.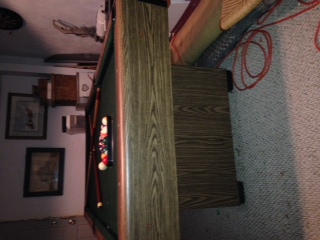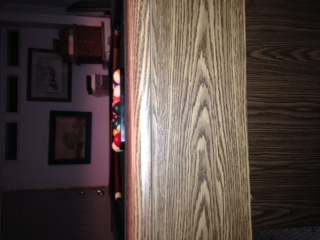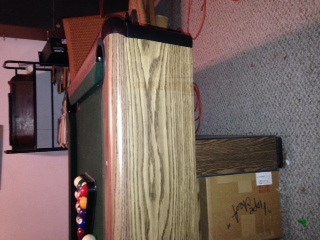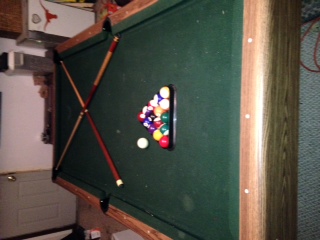 duncanmcclain1988
Please help identify 7' pool table from 1998-2000
Replies & Comments
---
Zeke on 3/21/2014 11:28:09 AM

Slate surface - or, a synthetic material? I'd suspect the latter, based on the pics.

duncanmcclain1988 on 3/25/2014 10:11:00 PM

Hey Zeke thanks for responding.

I'm not sure if this is the right format but here is a picture of the only marking on the slate.

How can I figure out what this thing is short of getting it appraised?
Please help identify 7' pool table from 1998-2000
Title: Please help identify 7' pool table from 1998-2000
Author: duncanmcclain1988
Published: 3/20/2014 8:00:10 PM
Last Updated: 11/21/2016 8:46:21 PM
Last Updated By: billiardsforum (Billiards Forum)