"Pallas Billiards" Pool Table?
---
3/6/2015 3:28:08 PM
"Pallas Billiards" Pool Table?
I have the following pool table and I am trying to identify the manufacturer, model number, and value.
On the side, it says "PaLLaS BiLLiards 6937 98 45 52"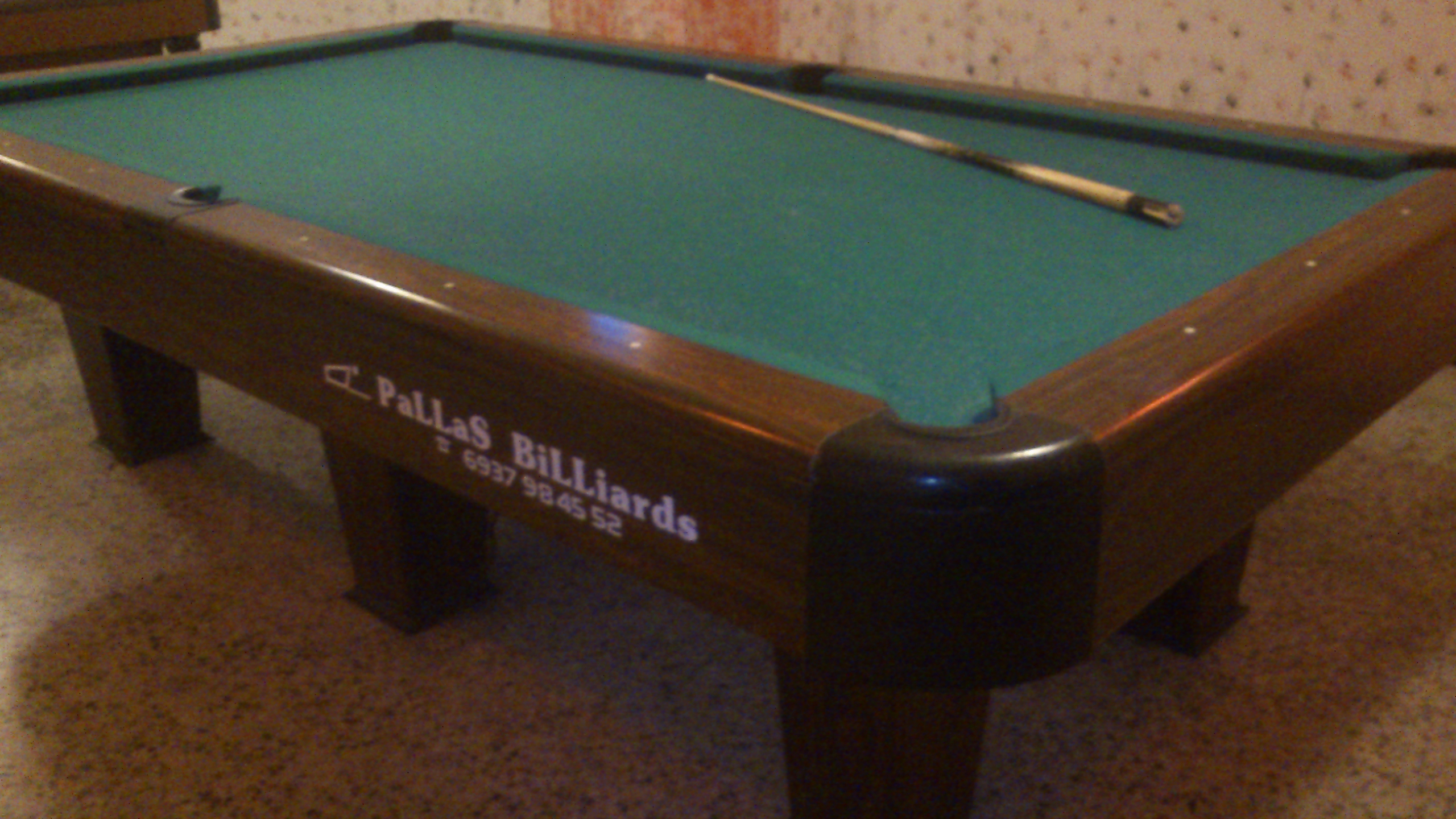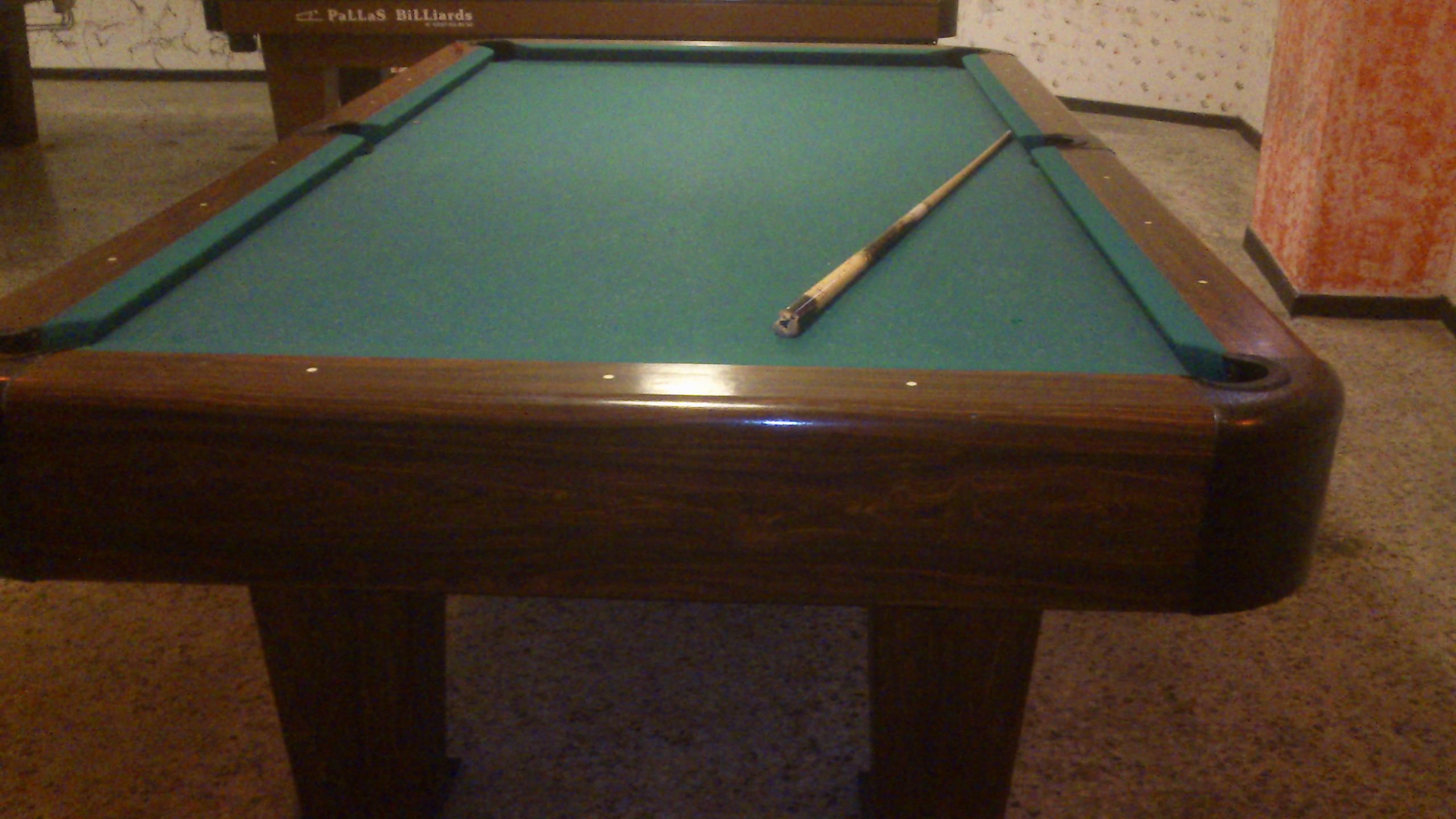 valevoulios
"Pallas Billiards" Pool Table?
Replies & Comments
---
billiardsforum on 4/5/2015 3:03:33 AM

This pool table looks a lot like the Sivissidis Athina pool table. Your pool table might have been a special order which were custom branded for a pool hall or something. Sivissidis Billiards makes billiard and pool tables and other game tables in Athens, Greece for personal and commercial clients.

The Sivissidis Athina billiard tables sell new for around 4500 euros.

Sivissidis Athina Pool Table All time classic The table which introduced American Pool billiard game to the Greeks, and promoted the Greek billiard industry, abroad. Recognized by the European Pocket Billiard Federation. ? table of proven quality. A solid investment for the entrepreneurs that billiard players will come to love. Specifications: * An "All time classic" but also modern design, covered with HPL burn-proof post forming. * Original Italian slate 3cm thickness. * Special diamond-honed grinding machinery rectifies the slates just before delivery, ensuring precision upon assembly and professional playability. * Internal slate balancing system. * Six legs for absolute stability. * Cloth specially designed for durability and playability. * Rails manufactured using hard wood that has undergone a long term drying out process.
"Pallas Billiards" Pool Table?
Title: "Pallas Billiards" Pool Table?
Author: valevoulios
Published: 3/6/2015 3:28:08 PM