Olhausen Pool Table Model?
---
6/4/2017 4:50:11 PM
Olhausen Pool Table Model?
I am looking at purchasing a used Olhausen pool table. The seller does not have any info on it.
I am trying to determine the Olhausen model name to get more info on the pool table.
Any help is greatly appreciated. Here are a few pictures: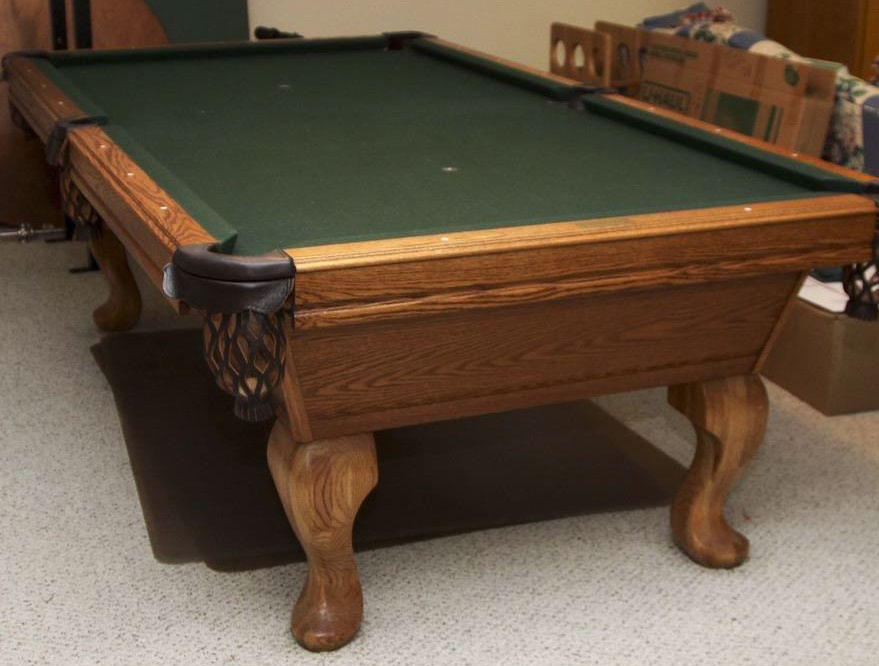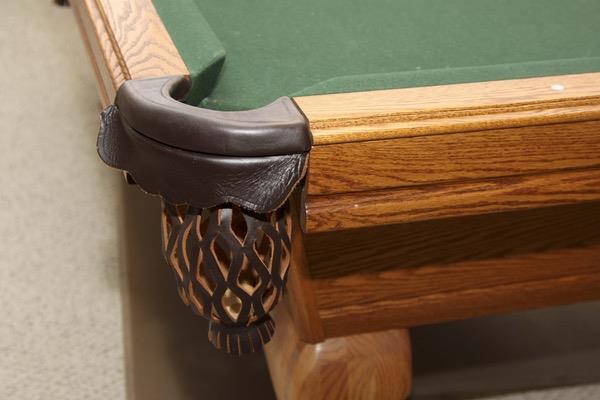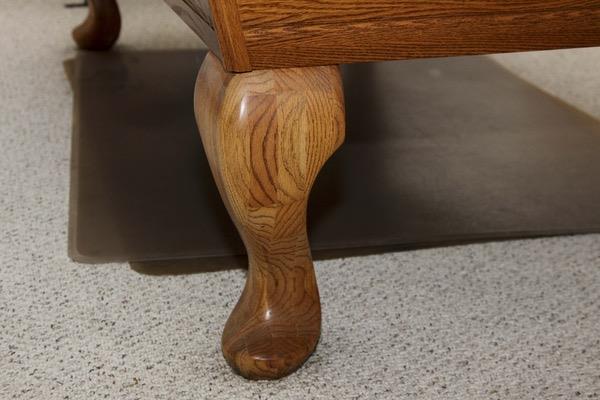 Bucknut
Olhausen Pool Table Model?
Replies & Comments
---
billiardsforum on 6/4/2017 11:35:44 PM

If it is a solid-wood construction, then it is most likely the Olhausen Vail pool table. They were made and sold in the late 1990's and early 2000s. During this same time they also had a veneer version and a laminate version (but under different names I can't remember at the moment. Based on the trim on this one, I believe it's the solid wood version.

The rugged beauty of the American West comes through. Seen here in oak with an American Walnut finish. Available with Keystone or Stratford legs. (Sizes: 7 ft, 8 ft, 8.5 ft, & 9 ft)

You might see small differences between the Olhausen pool table in your post and this catalog photo from Olhausen's 2001 catalog, but remember that you could customize almost everything about the tables, from leg style, to pocket style, to wood type, to stain type and color.

Here are a few I came across online:

There was one on eBay in Oct 2016 selling for $500. (no photos available)

This one from Dayton is listed for $1500 (same one is also on Craigslist for $1350)

Bucknut on 6/6/2017 3:45:29 PM

Thank you for the great reply. More info than I expected.

mybookshelves on 10/9/2018 1:16:11 AM
Olhausen Pool Table Model?
Title: Olhausen Pool Table Model?
Author: Bucknut (Matt Reidy)
Published: 6/4/2017 4:50:11 PM
Last Updated: 6/4/2017 11:36:49 PM
Last Updated By: billiardsforum (Billiards Forum)