Looking for Some Info on This Pool Table
---
5/28/2019 8:00:35 PM
Looking for Some Info on This Pool Table
I recently purchased a home and am closing in a few weeks. The previous owners are leaving behind what looks to be a nice, but older style billiards table.
I was hoping someone here might be able to tell me whether it would be worth it to invest money into it,if it turns out it needs repairs.
All I have is one photo that I took while initially looking at the house, not knowing that it would be staying.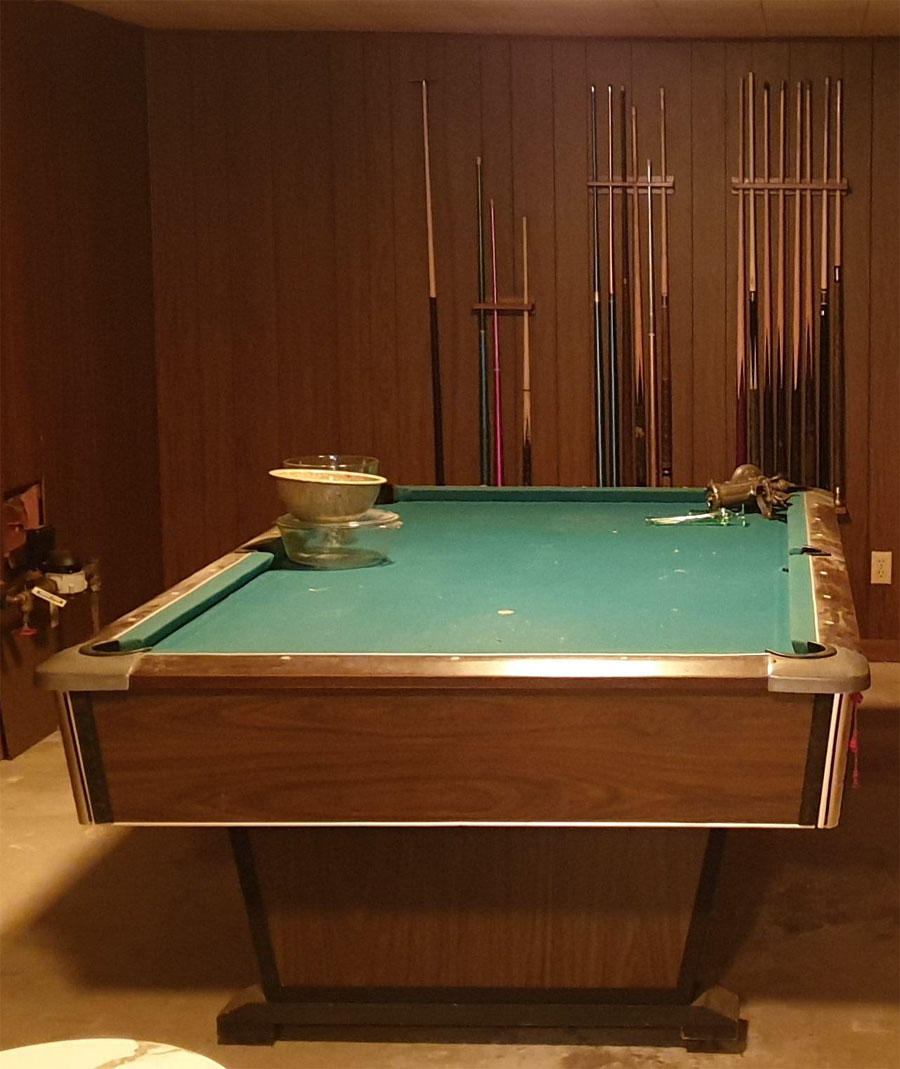 Natergator
Looking for Some Info on This Pool Table
Replies & Comments
---
billiardsforum on 5/29/2019 2:11:33 AM

Can't really ID it from this one photo.

It's style would tell me it's from the 1960s or 1970s.

Not worth much today.
Looking for Some Info on This Pool Table
Title: Looking for Some Info on This Pool Table
Author: Natergator (Nate Walen)
Published: 5/28/2019 8:00:35 PM
Last Updated: 5/29/2019 2:19:52 AM
Last Updated By: billiardsforum (Billiards Forum)