Jelkes Bar Billiards Table
---
10/8/2016 12:57:59 PM
Jelkes Bar Billiards Table
I wondered if you might know if this is a Jelkes bar billiards table?
I think it is. We have had it for about 30 years. It is over 6 foot long with slate intact , and it is made of oak.
I am thinking to sell it as we are not using it but not sure how to tell how old it is. It does not have a money slot and I can't see a manufacturer's name on it. Its in reasonable condition. We are in the UK.
I had the lid open and have not closed it properly int he picture.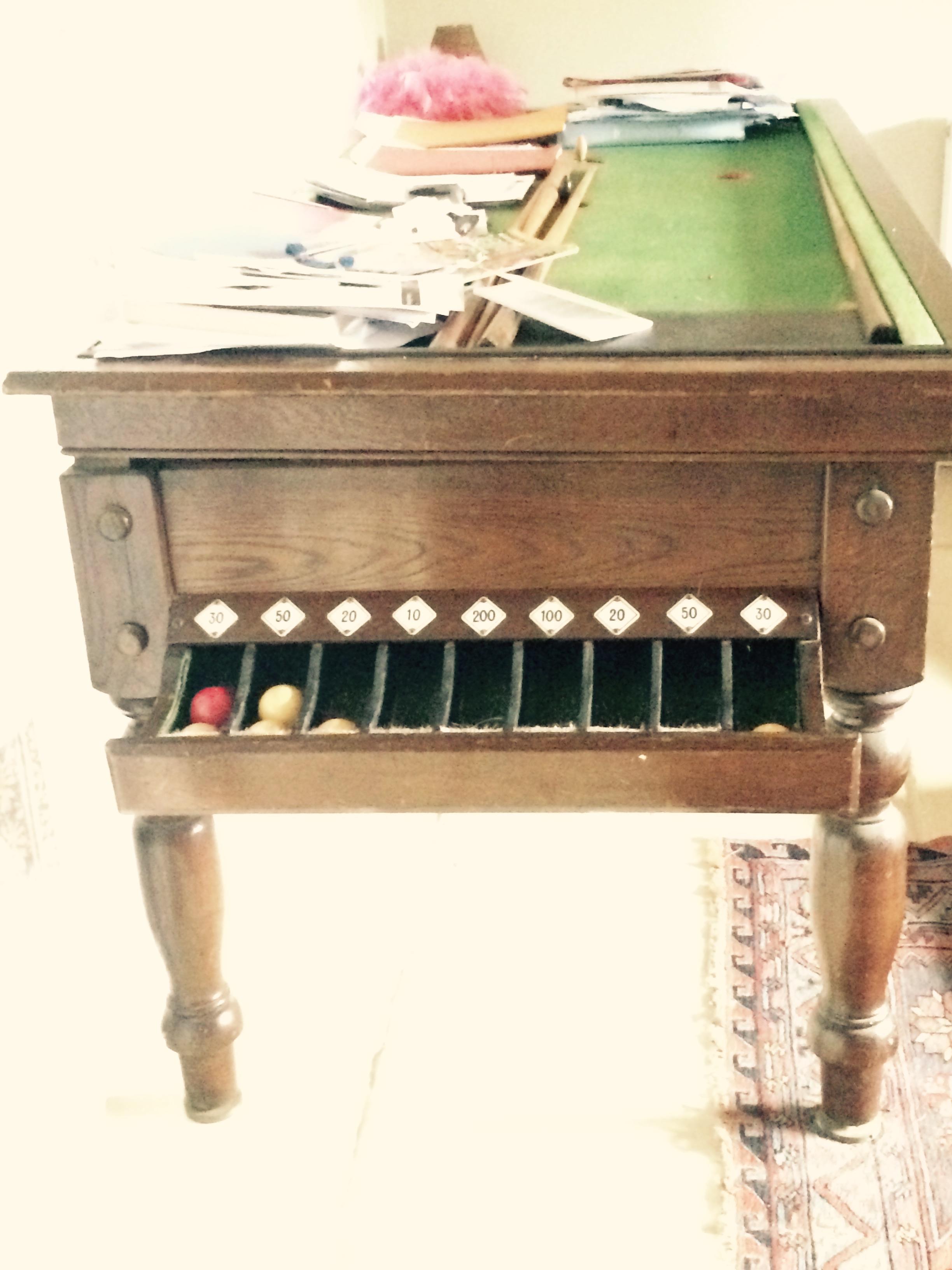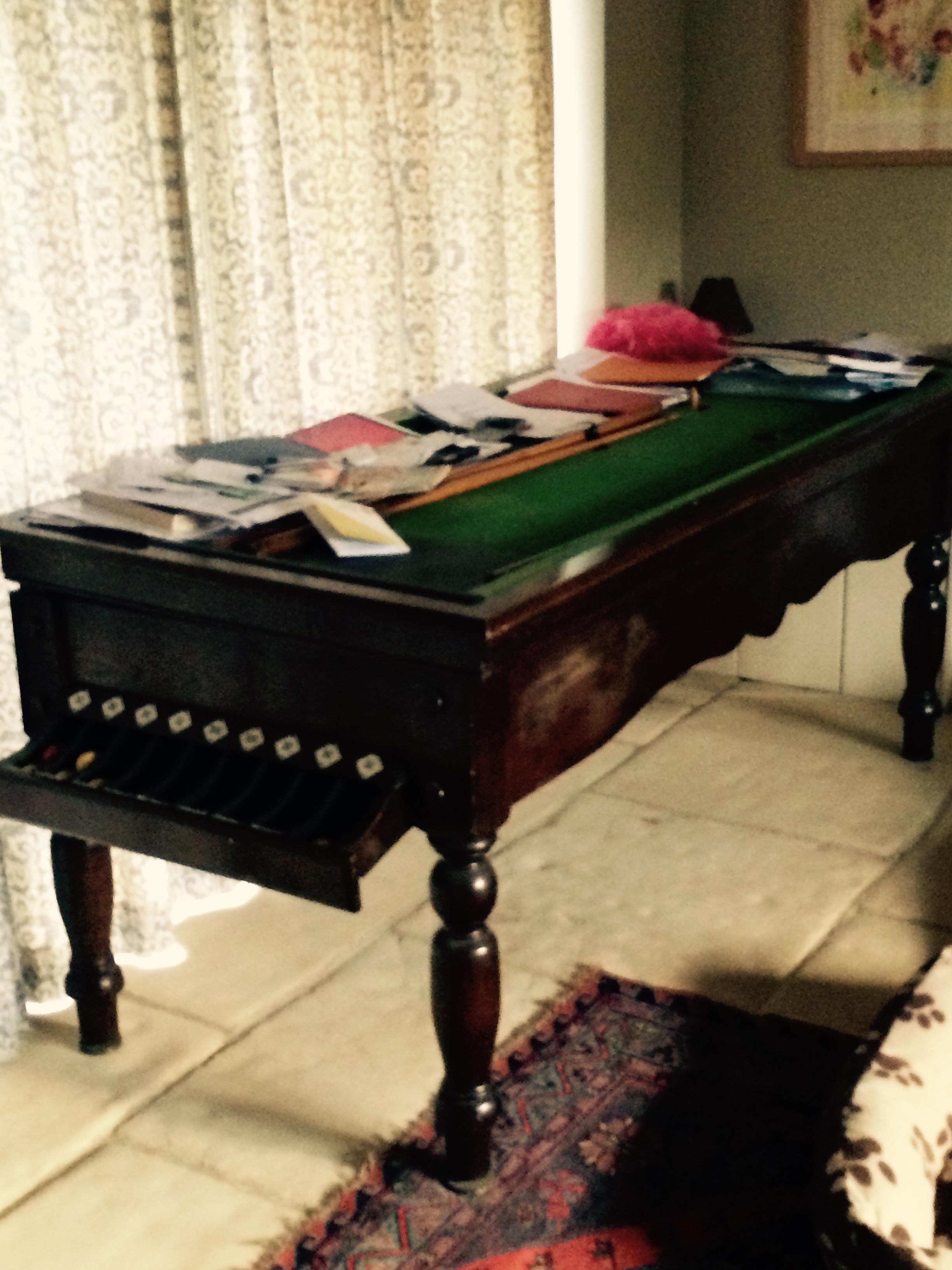 Sarah Chadwick
Jelkes Bar Billiards Table
Replies & Comments
---
Hawk007eye2 on 1/24/2018 2:37:39 PM

Do you still have the Bar Blliards table or know of one that is available for sale? I am interested.
Jelkes Bar Billiards Table
Title: Jelkes Bar Billiards Table
Author: Sarah Chadwick
Published: 10/8/2016 12:57:59 PM
Last Updated: 10/23/2016 9:46:20 AM
Last Updated By: billiardsforum (Billiards Forum)