Identifying Pool Table - Maybe a Victor Pool Table
---
12/27/2010 6:16:20 PM
Identifying Pool Table - Maybe a Victor Pool Table
I have this table but I can't find who the maker is. It is a 9ft x 4.5ft table with 1" thick slate. It has a wooden ball return system. It also has the number 2949 written and stamped on all the parts under the table. Any help would be greatly appreciated. Thank you, Matt p.s. I live in philadelphia and could this possibly be a victor?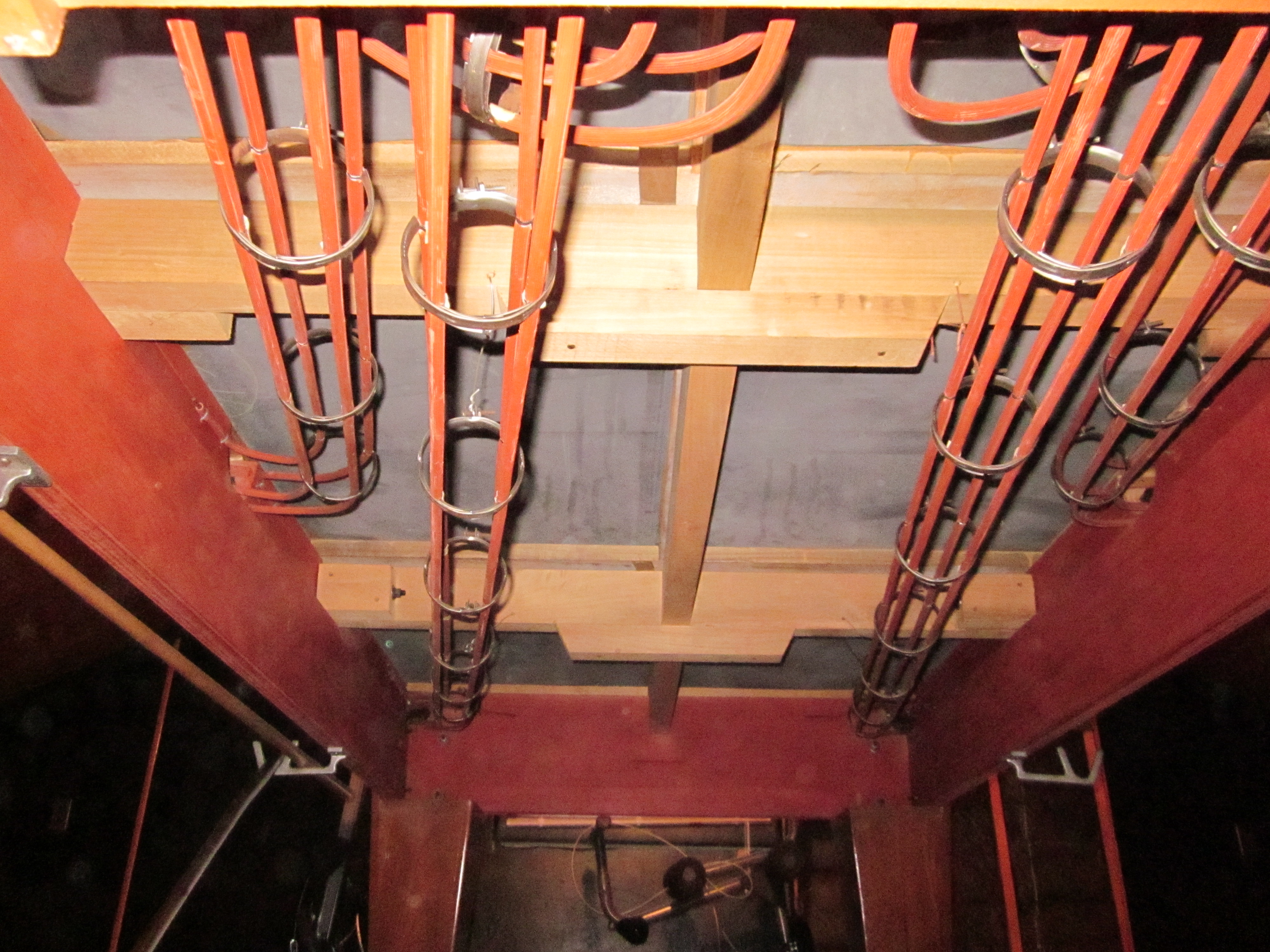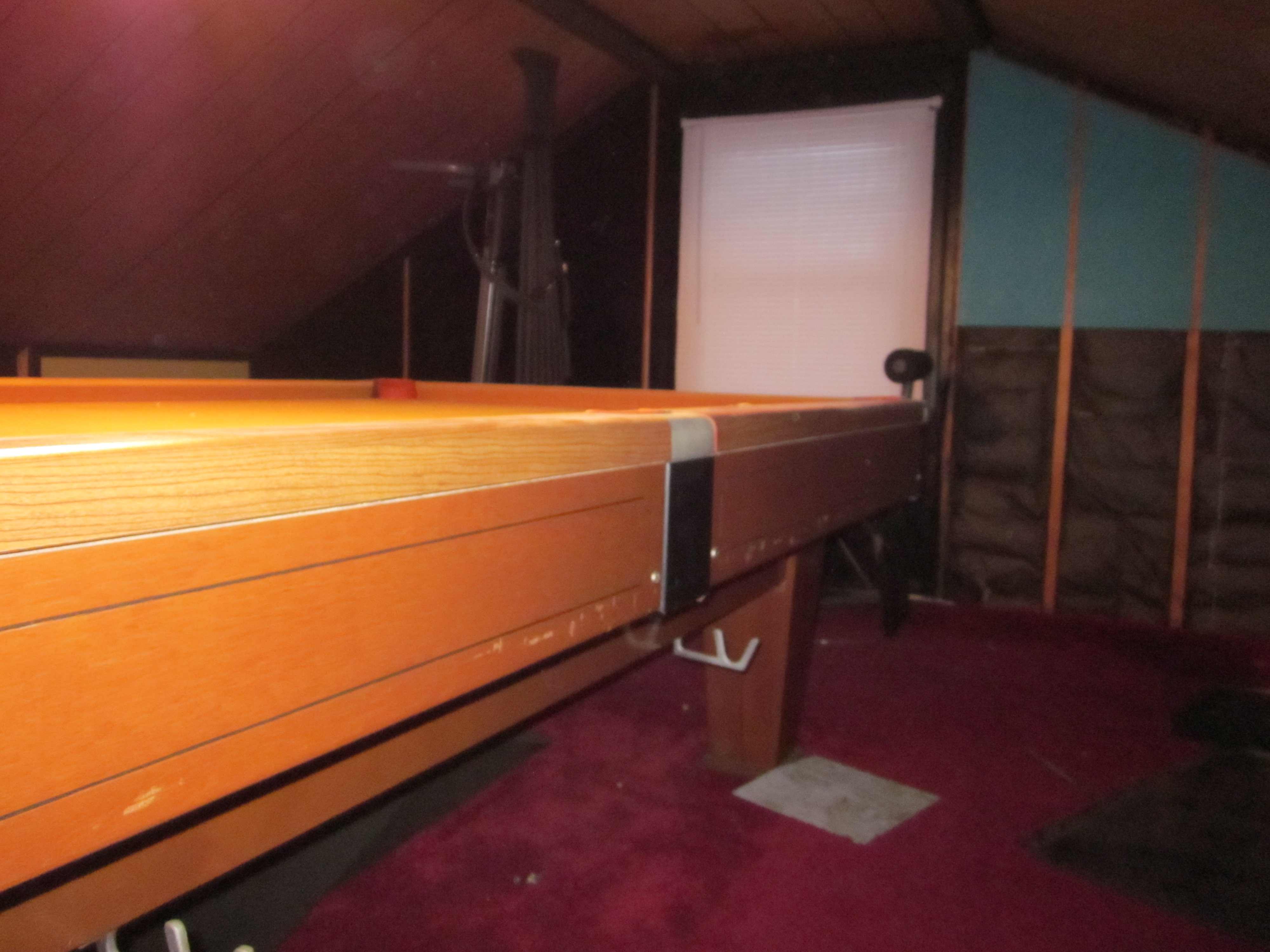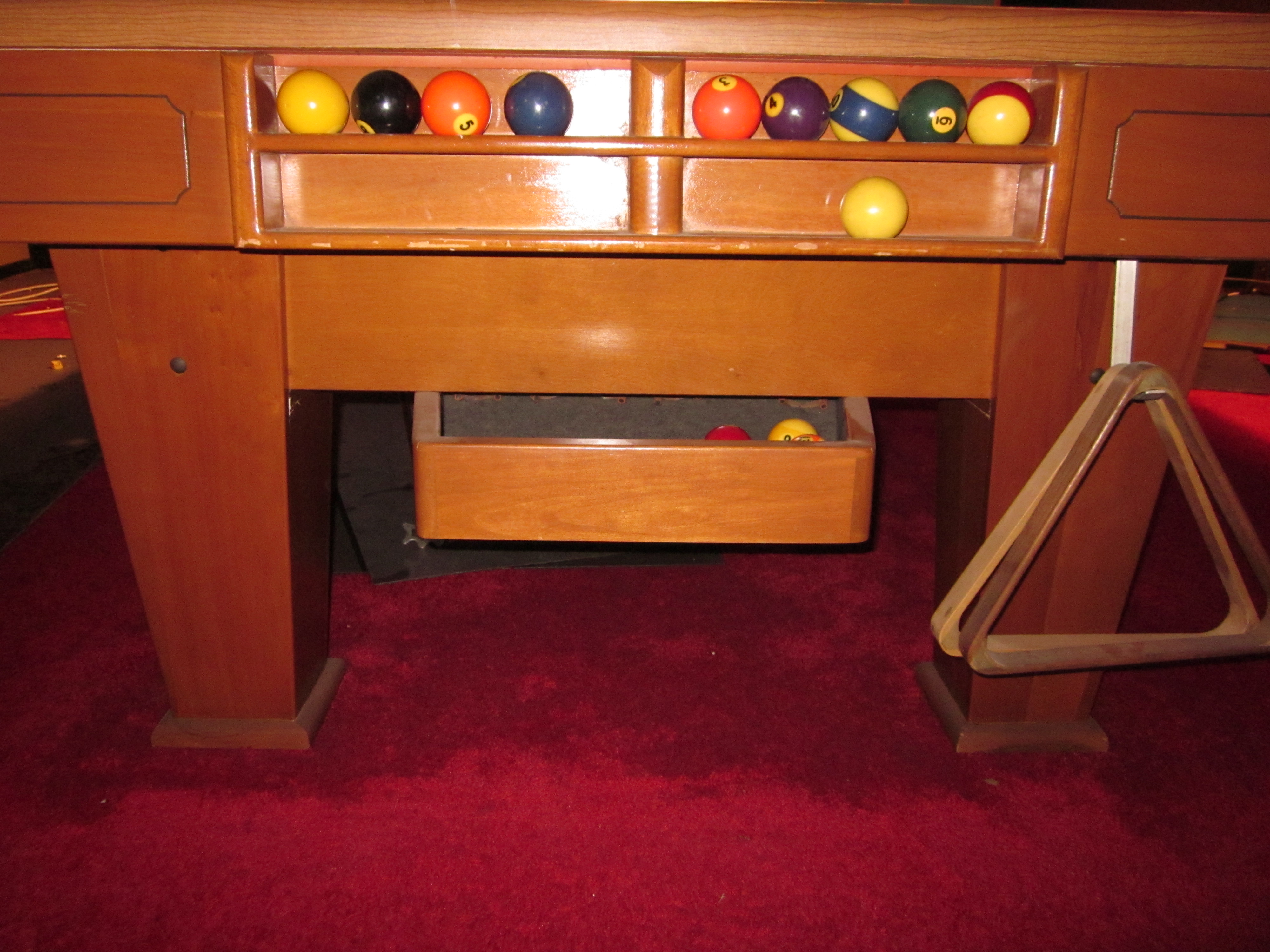 mattyev
Identifying Pool Table - Maybe a Victor Pool Table
Replies & Comments
---
billiardsforum on 7/31/2017 4:13:53 AM

I am sure you got the answer by now, but I just came across an old Victor Billiards catalog, and this is the pool table on the cover page. I still don't know what the model is, but now we can be sure it is a Victor Billiards pool table.

Rich Gallo on 7/31/2017 11:27:00 AM

My name is Richard Gallo. My Grandfather was one of the founder of Victor Billiard Corporation. My Grandfather's name was Vincent Gallo. People knew him as Jimmy Gallo. I have a lot of information about Victor Tables but no time right now to talk about it. My Dad, Vincent Gallo, and my Uncle Bill Gallo are still with us. This Company was a very big part of their life.

I'll see my Dad tonight and ask him.

user1501895785 on 5/7/2018 10:39:06 PM

@Rich Gallo - I just picked up a Play King, more the industrial version with the spattered tan/yellow sides and maroon spattered legs and frame; the local pool table company CP Dean in Richmond, VA would offer them as their home brand back in the day and stamp their name on the rails. I would love to hear more about the tables, how they did the spattered paint effect and any brochures, information that you can provide. Thank you.
Identifying Pool Table - Maybe a Victor Pool Table
Title: Identifying Pool Table - Maybe a Victor Pool Table
Author: mattyev
Published: 12/27/2010 6:16:20 PM