Identifying a Pool Table with No Manufacturer's Label
---
5/8/2022 6:42:54 PM
Identifying a Pool Table with No Manufacturer's Label
My nephew has this pool table and would like some help identifying it.
It's sticker, which I believe has information on it, has fallen off.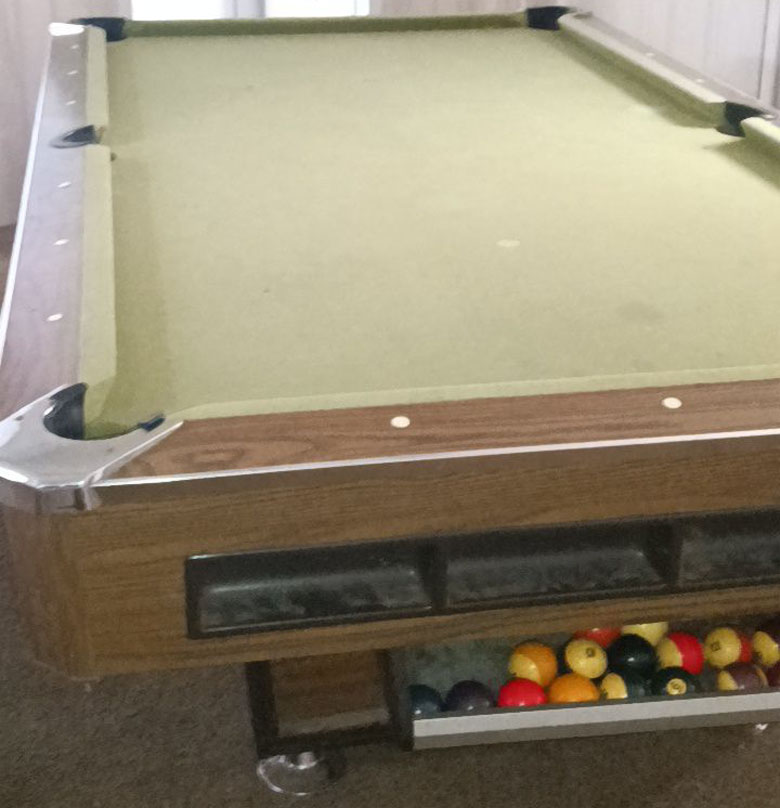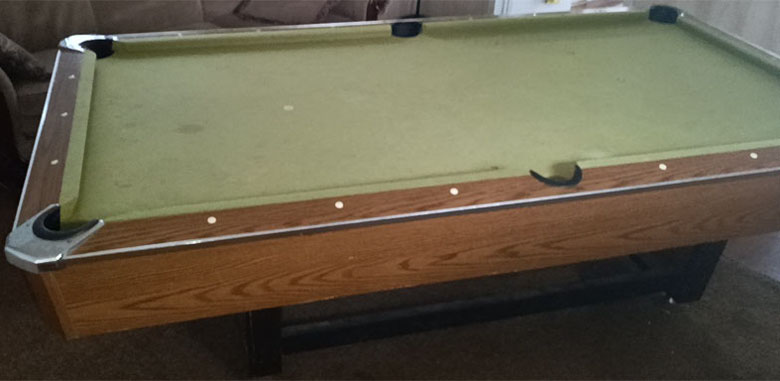 Poganator
Identifying a Pool Table with No Manufacturer's Label
Replies & Comments
---
billiardsforum on 5/24/2022 10:35:32 AM

There's not much we can help with based on these blurry photos and a lack of any other information in your question.

When and where did your Nephew get the pool table?
Does it have a slate play-field? If so, is it one-piece or three?
Is that gold colored emblem part of the pool table originally? If so, a clear, well-lit close up photo would be nice.
Where is the spot where the manufacturer's name plate once was? Post a clear well-lit photo of that spot.
Are there any other markings, symbols, logos, designs, accessories, features on the pool table? Check underneath as well. If so, list them and post clear well-lit photos of them.
Identifying a Pool Table with No Manufacturer's Label
Title: Identifying a Pool Table with No Manufacturer's Label
Author: Poganator
Published: 5/8/2022 6:42:54 PM
Last Updated: 5/24/2022 10:31:25 AM
Last Updated By: billiardsforum (Billiards Forum)