Identify Version of Fischer Cavalier Pool Table (V, VII, VIII, etc.)
---
4/8/2020 3:46:23 PM
Identify Version of Fischer Cavalier Pool Table (V, VII, VIII, etc.)
Does anyone know which version this Cavalier pool table is? I.E.: V, VII, VIII.
I think I have the same one as Fischer Cavalier pool table shown in this other question.
I can find hardly any info on it. I grew up playing on ours. I was born in 1971. My dad got it from his uncle back in 1973 or 1974.
I would love to know exact model or see an advertisement for it, or a build sheet with specs.
It is now in our basement getting some TLC. New felt comes next week.
Any info is greatly appreciated.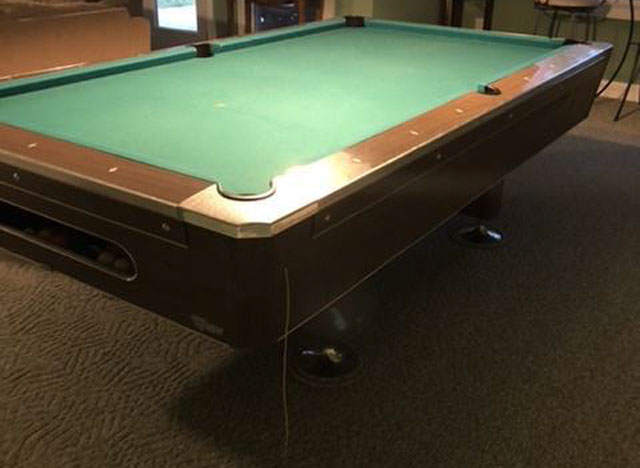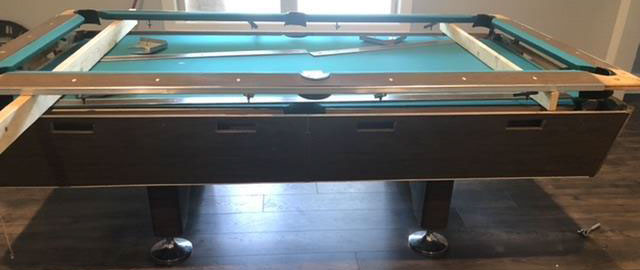 gchandkeh
Identify Version of Fischer Cavalier Pool Table (V, VII, VIII, etc.)
Replies & Comments
---
Identify Version of Fischer Cavalier Pool Table (V, VII, VIII, etc.)
Title: Identify Version of Fischer Cavalier Pool Table (V, VII, VIII, etc.)
Author: gchandkeh
Published: 4/8/2020 3:46:23 PM
Last Updated: 4/14/2020 7:54:54 AM
Last Updated By: billiardsforum (Billiards Forum)