Identify Pool Table with Letter "N" on Scorer
---
12/29/2017 4:08:30 PM
Identify Pool Table with Letter "N" on Scorer
I am trying to identify a pool table with a letter "N" on the scorer plate. This is the only marking.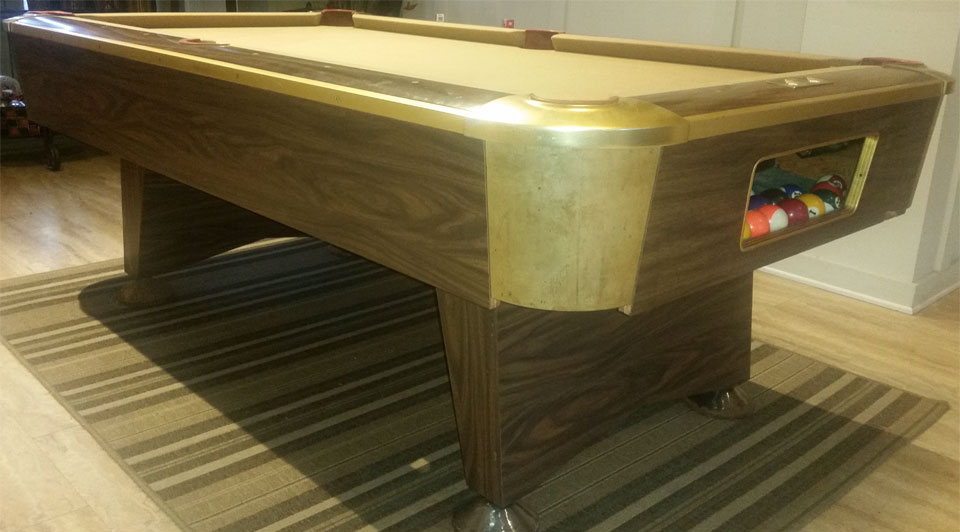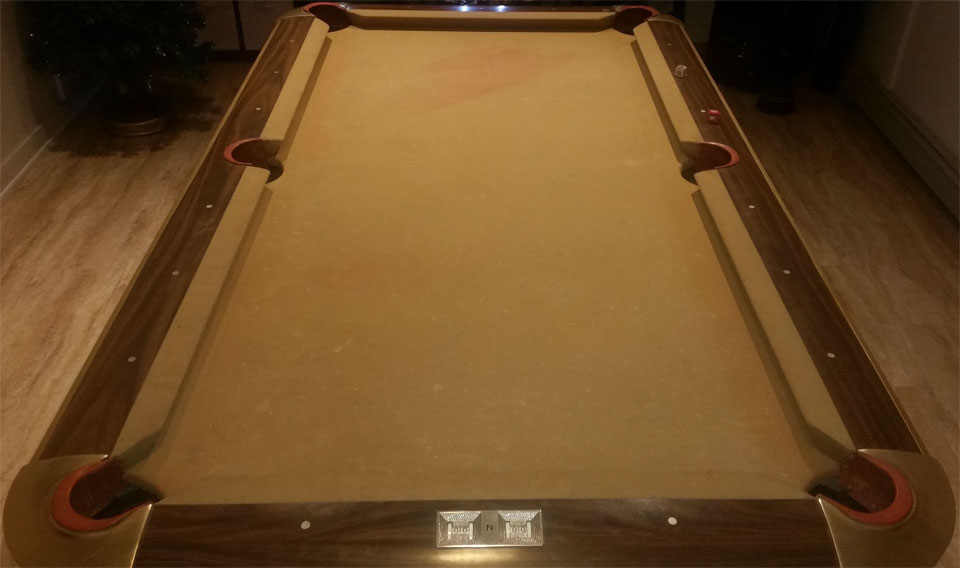 flyeaglesigns99
Identify Pool Table with Letter "N" on Scorer
Replies & Comments
---
billiardsforum on 12/29/2017 5:04:28 PM

Pretty sure it is a 1970s National Billiards "Coronet" model pool table (or some slight variation).

The company is the "National Shuffleboard & Billiards Co.".

They aren't worth anything significant from what can tell e.g. the hold no significant collector's value nor are they of any significant quality to warrant any special valuations, etc.

I don't have any other information besides this, but here is the catalog page for the National Coronet pool table:

flyeaglesigns99 on 12/29/2017 6:23:22 PM

Thanks for the info.

We picked this pool table up for $50.00. It has a one-piece slate. It leveled up perfectly when we installed it. It shoots nice with good action.

I am going to look up the info you gave me.

Thanks again !

billiardsforum on 12/29/2017 7:07:22 PM

Oh yeah, for $50 you got a great deal, and a quite decent pool table. It looks to be in GREAT shape too, for it's age.
Identify Pool Table with Letter "N" on Scorer
Title: Identify Pool Table with Letter "N" on Scorer
Author: flyeaglesigns99
Published: 12/29/2017 4:08:30 PM
Last Updated: 2/28/2022 2:32:54 PM
Last Updated By: billiardsforum (Billiards Forum)