Identify Oliver L. Briggs Pool Table
---
12/9/2017 10:49:14 PM
Identify Oliver L. Briggs Pool Table
Hello everyone, can you help me identify my antique Oliver Briggs pool table?
My grandfather purchased it in 1945 from a pool hall in Boston after he returned from the war.
Any help or direction to identify would be great! Let me know if there are any specific pictures you need.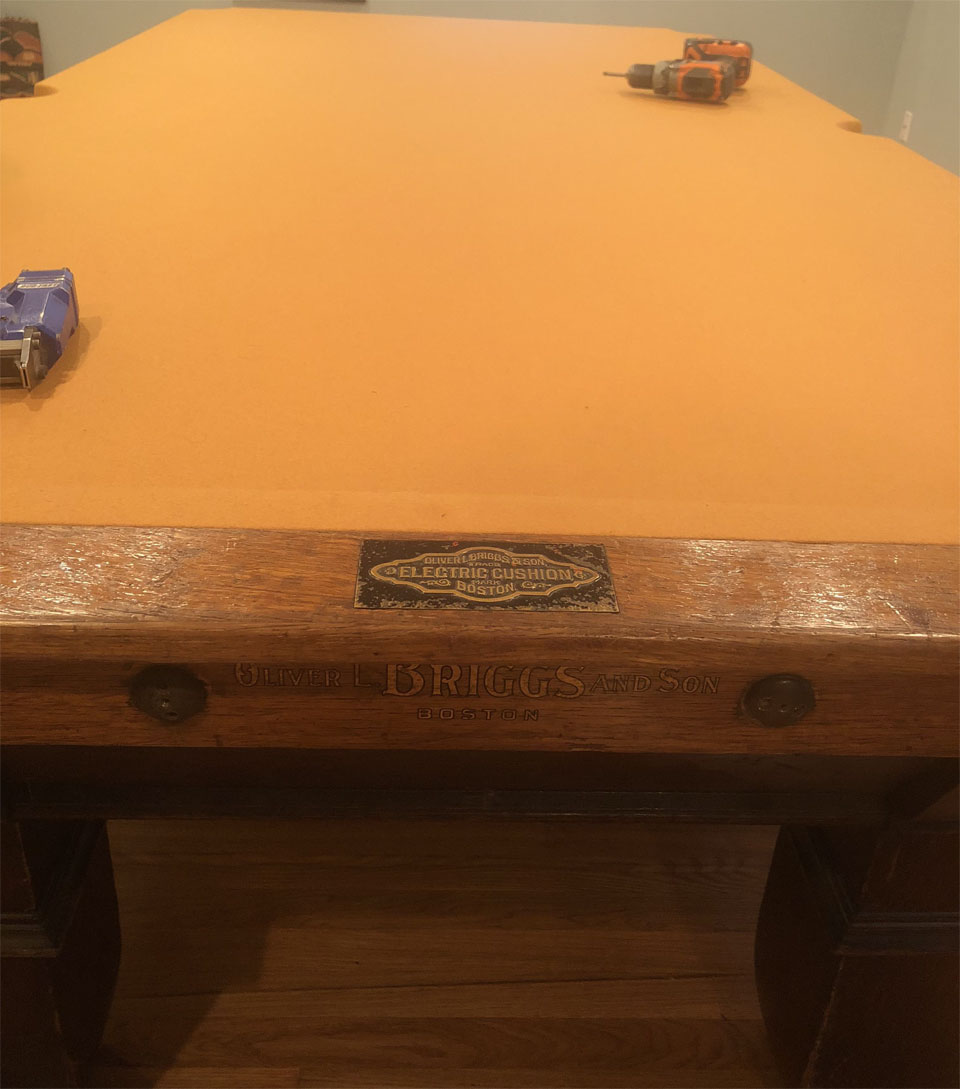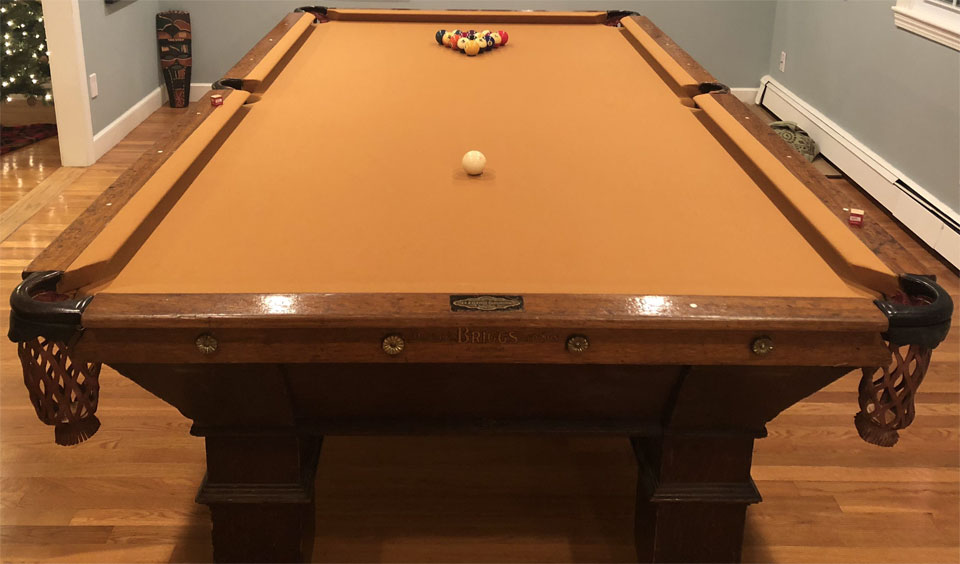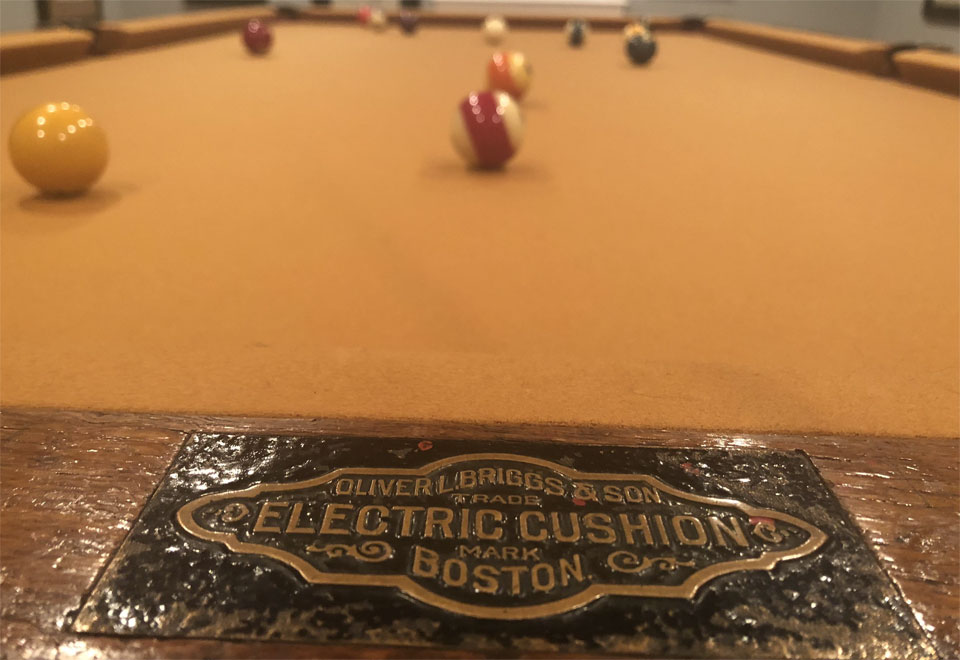 pmorette
Identify Oliver L. Briggs Pool Table
Replies & Comments
---
billiardsforum on 12/10/2017 8:34:10 PM

That is an amazing Oliver Briggs pool table. Yours is in better shape than many out there, and it looks to be in original un-restored condition. Is it?

One question - I can't tell from the pictures, but are those bolt covers on the sides recessed in the wood, or do they protrude? I think they are recessed, but can't tell for sure.

I am still working on nailing down the model but it is looking like it dates to the late 1800s or very early 1900s. Will get back to you with more.

UPDATE: Not finding a catalog showing that model. Not likely going to either. But I did find another just like yours, in Medway, Massachussets. Photos are from a pool table service company who re-clothed it. They say it's from 1890. Sounds about right.
Identify Oliver L. Briggs Pool Table
Title: Identify Oliver L. Briggs Pool Table
Author: pmorette
Published: 12/9/2017 10:49:14 PM
Last Updated: 12/10/2017 7:47:21 PM
Last Updated By: billiardsforum (Billiards Forum)