Identify My Gandy Pool Table
---
9/19/2009 6:32:13 PM
Identify My Gandy Pool Table
It is a Gandy pool table from the late 1970's or early 1980's.
I bought it in 1985 for $500, and the pool table installer said that it was worth $2,000 new and would be worth about $1,200 used at that time.
The former owner said it was a "Gandy Junior Miss" pool table or something to that effect.
I can find no information about it on the web.
The wood is not natural but more of a pressboard. It is very heavy though and the frame is quite solid although it is unconventional with its triple support type legs.
Gandy is out of business and the models I see of theirs are much more expensive than this.
The slate is 3 piece and thick. The pool table is 8x4 and might be oversize. I really don't know much about pool tables other than playing on them. The pockets seem to be very forgiving and are easier to pocket than ones in the pool hall.
Any info you might have on it would be appreciated. Thanks.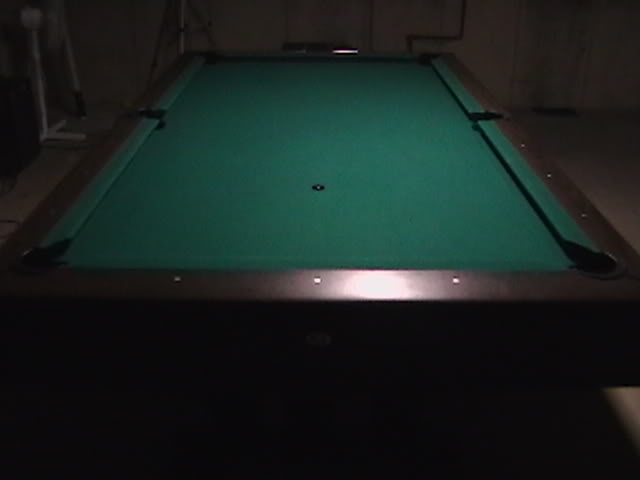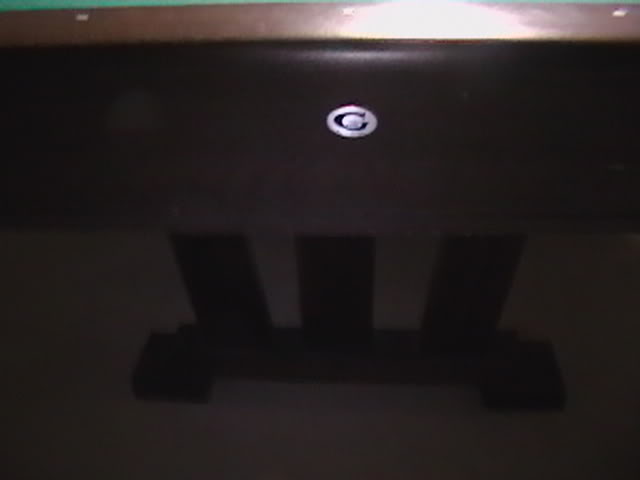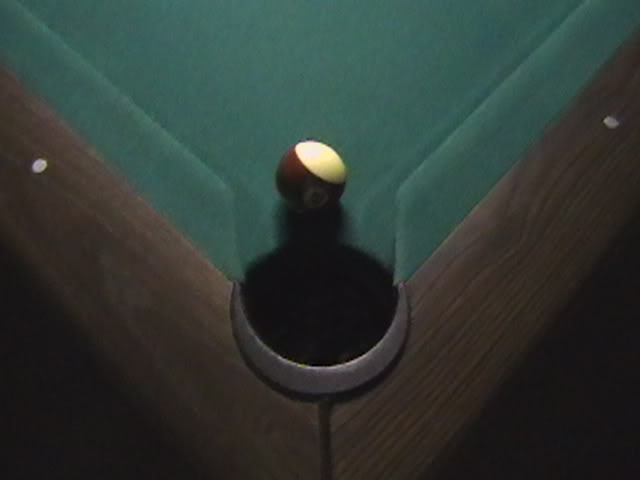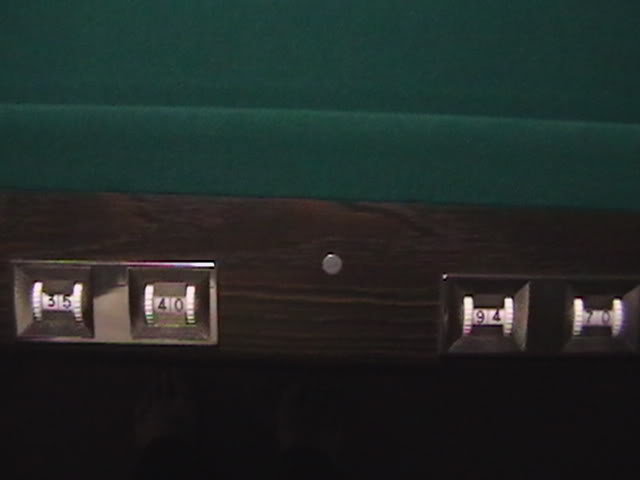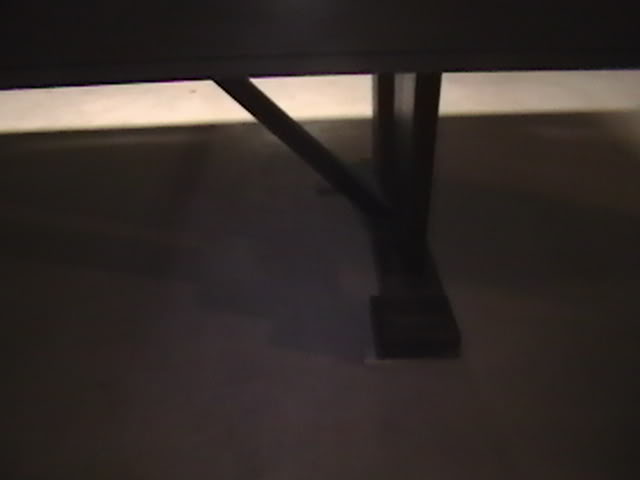 gibson
Identify My Gandy Pool Table
Replies & Comments
---
billiardsforum on 9/22/2009 5:21:47 PM

Gandy did make a pool table called the Gandy "Miss America" pool table. There was also a Gandy Jr. Miss America pool table model as well.

One was for sale Clark & Son Billiard Supply recently for $1300 + tax., the other, a private sale, and was going for $650.

8' Pro Gandy "Miss America" Pool Table

You are looking at a 8' Pro Gandy "Miss America" pool table on display in our showroom at Clark & Son Billiard Supply located at 2737 Cleveland Ave NW in Canton. Gandy was the official tournament table of the BCA for over 25 years and was made for heavy-duty commercial use with beefy frame components to insure a level playfield. The table has 3 peice slate that is 1' thick with wood frames. The table has K-66 pure gum rubber cushions and will come with your choice of color of new 22oz Teflon coated cloth! The table will be installed professionally by our company and comes with all playing equipment, both included in the price. Please see the other tables we have listed on Craiglist or call Tim at 1-888-627-8035 with an questions about these or any other table you see or need some service on. Or stop in to our fully equipped store. clarkandson.com

We also have a 8 Gandy "Jr. Miss America" pool table available that features a rare 42x84" playing area.

Manufactured by Gandy Corp. a Gandy "Miss America" pool table. Wood frame is made out of Philippine Mahogany. Playing surface is an oversized back slate top 8'x4'. Felt is in fair to good condition shows signs of use/age. Comes with 6 pool cues, bridge and stick, cue stick wall rack, 8 ball rack, regular rack, cue chalk and some extra cue tips. I had this table appraised by a pool table expert who valued this table between $1200-$1500 just for the table alone. Pool cues were also appraised and all together are valued around $300 -$500 based on their manufacture. Table and cues are to be sold all together will not split them up. Price for all items is $650.
Identify My Gandy Pool Table
Title: Identify My Gandy Pool Table
Author: gibson (Mike Newberry, Sr.)
Published: 9/19/2009 6:32:13 PM
Last Updated: 10/2/2019 4:21:03 AM
Last Updated By: billiardsforum (Billiards Forum)