Identify Maker of Solid Oak Custom 9-ft Slate Pool Table
---
2/28/2017 3:40:10 PM
Identify Maker of Solid Oak Custom 9-ft Slate Pool Table
Hello Experts and Enthusiasts!
I am trying to identify the maker of a 9-foot solid oak custom 3-piece slate pool table with ivory diamond shaped sights.
I've enjoyed learning a great deal from pros and enthusiasts these past few weeks as I've tried to identify the manufacturer of a 1980's in-home custom pool table build and installation. It is a nine-foot, 3 - piece slate, pool table with ivory sights, and leather pockets with fringe.
One pro is certain its an Atlantic Billiards Corp. pool table - which is now based in in Atlanta, GA but there was company by same name in Brooklyn, I think. That would make sense since this install was in NJ, not far from Brooklyn, by a wealthy person who custom built this home and everything in it.
One oddity about the pool table - there is no name plate or signs of where it should or would have been. I believe, based on everyone and everything I've learned, that it has a higher resale value than the rule-of the mill tables and its condition remains pristine. But, I'd like to hear from more experts and enthusiasts. We've sold our home so now it's time to find the table's next home.
Thanks so much for any insight you have,
PBK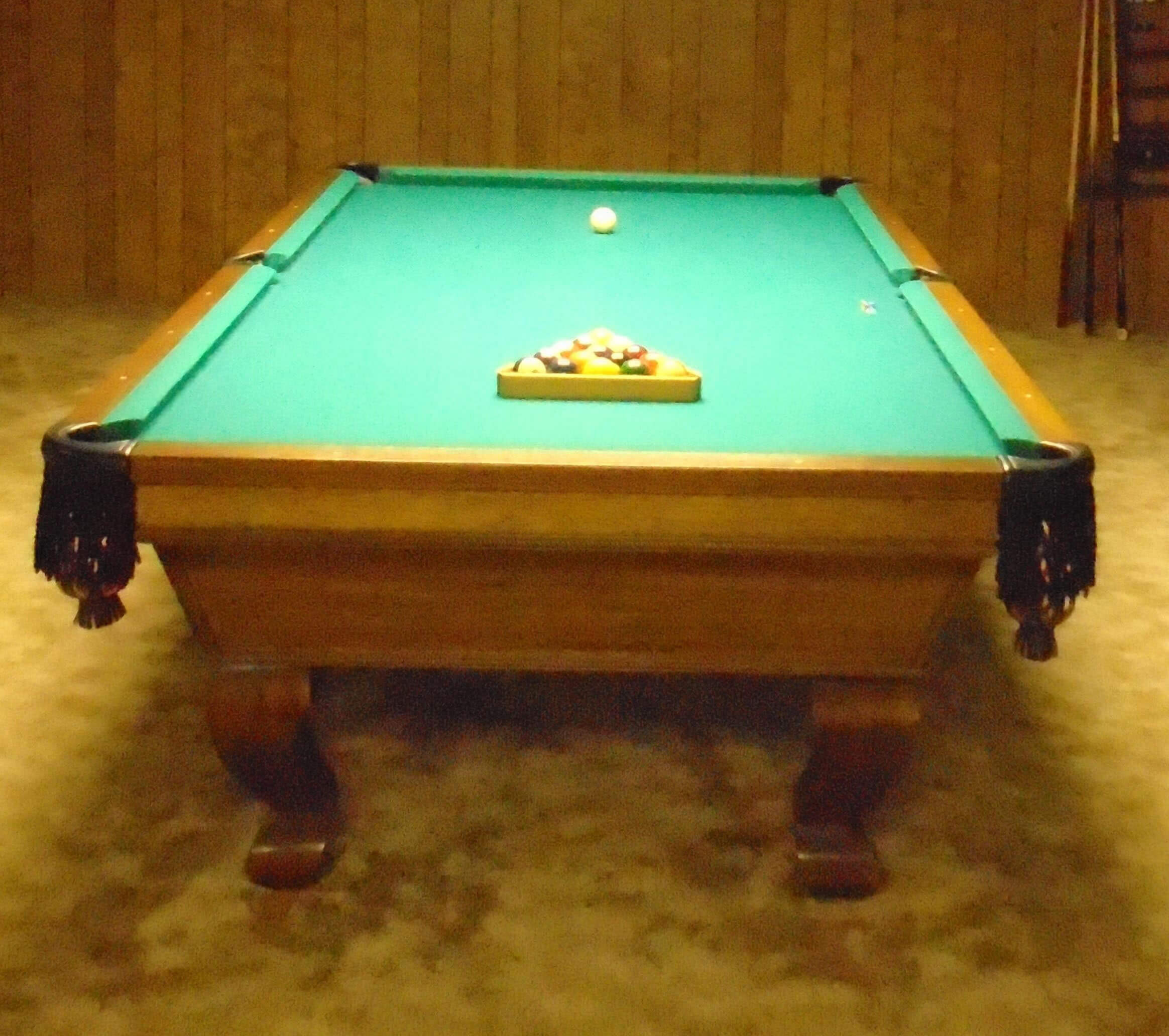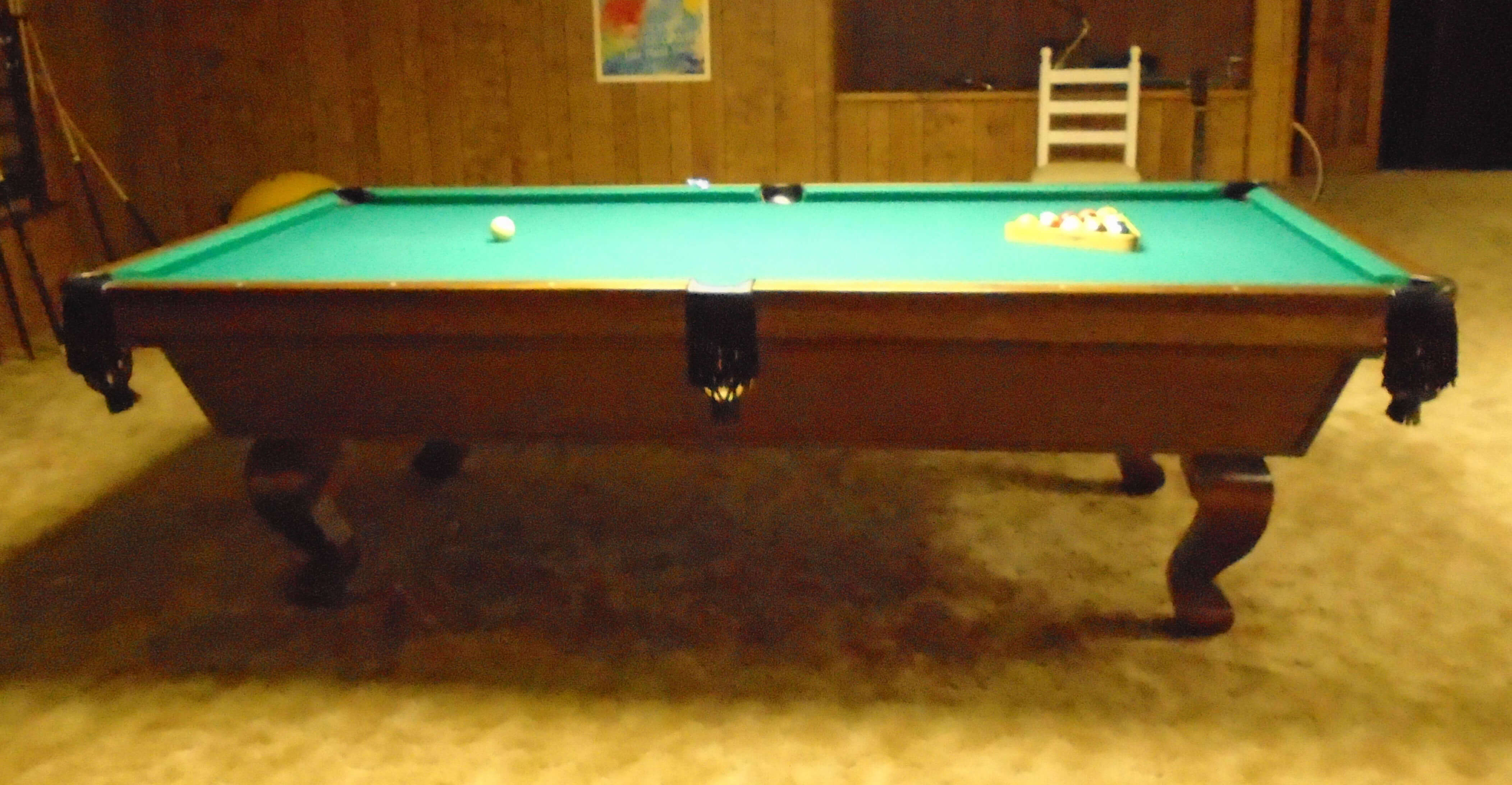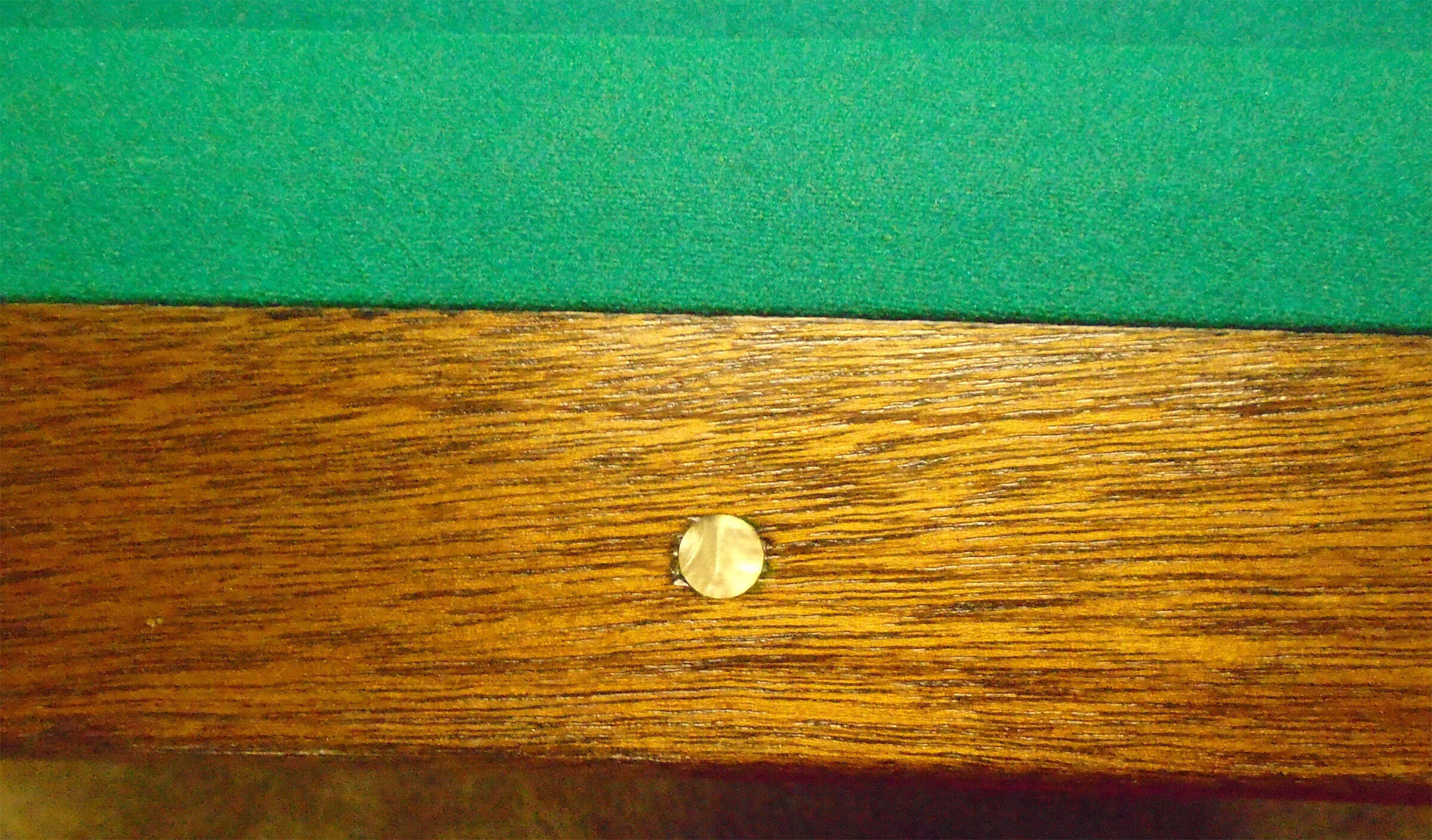 user1488313833
Identify Maker of Solid Oak Custom 9-ft Slate Pool Table
Replies & Comments
---
Identify Maker of Solid Oak Custom 9-ft Slate Pool Table
Title: Identify Maker of Solid Oak Custom 9-ft Slate Pool Table
Author: user1488313833
Published: 2/28/2017 3:40:10 PM
Last Updated: 3/1/2017 10:03:55 PM
Last Updated By: billiardsforum (Billiards Forum)