Identify Green and Brown Valley Pool Table
---
4/20/2022 6:45:06 PM
Identify Green and Brown Valley Pool Table
Does anyone know the history or model ID of the green and brown Valley pool table model shown below?
I noticed it in a promo video for on this site for Billiards Sports Plaza in Wichita KS on this website.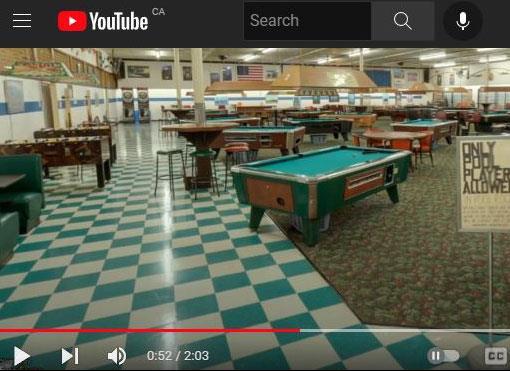 Those three green Valley bar tables in the video with the brown inlays on the side are just like the one I have. Mine is a home version of the pool table with no ball window.
Can anybody tell me any history about them? Any info would be appreciated.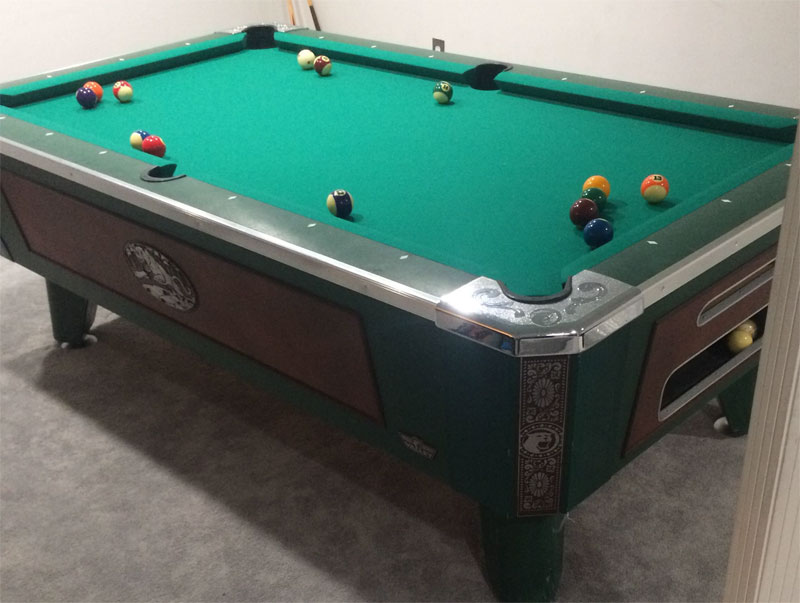 Kevin Adams
Identify Green and Brown Valley Pool Table
Replies & Comments
---
billiardsforum on 5/2/2022 12:21:06 PM

This is a Valley "Country" model pool table from the Valley "Image" series, circa the 1990s.

The model name is "Country", and the model number is "WT-B-CD".

The specs from the Valley Image Series brochure:

Length: 93"
Width: 53"
Height: 31"
Playing Surface: 80" X 40"
Playfield: 3/4" Slate
Weight: 710 LBS

This Valley pool table series was marketed as "Pool tables that reflect location decor.

They were factory set to $1 per play.

Also a bit of info from Valley/Dynamo folks:

Valley Image Series

The Contemporary, Country and Traditional tables, time approximate to 1996 when Valley moved from the ZD-6 to the ZD-7. Most parts will fit but design-specific parts for these particular models will not be available.

Here are some brochures related to the Valley Country pool table:
Identify Green and Brown Valley Pool Table
Title: Identify Green and Brown Valley Pool Table
Author: Kevin Adams
Published: 4/20/2022 6:45:06 PM
Last Updated: 5/2/2022 11:52:24 AM
Last Updated By: billiardsforum (Billiards Forum)