Identify Brunswick 9' Pool Table Model
---
7/27/2017 12:21:04 AM
Identify Brunswick 9' Pool Table Model
We recently made room for a pool table and I have been window shopping used tables. I found this one they are asking $700 and say was recently refelted. (Local company charges about $300 to disassemble, move, and reassemble) All the description says is original owner, and Brunswick 9'
My question is what model is this table? I absolutely love the style and colors (well would prefer a gray felt)
Opinions please. It would be for a home pool table for people who don't really shoot pool.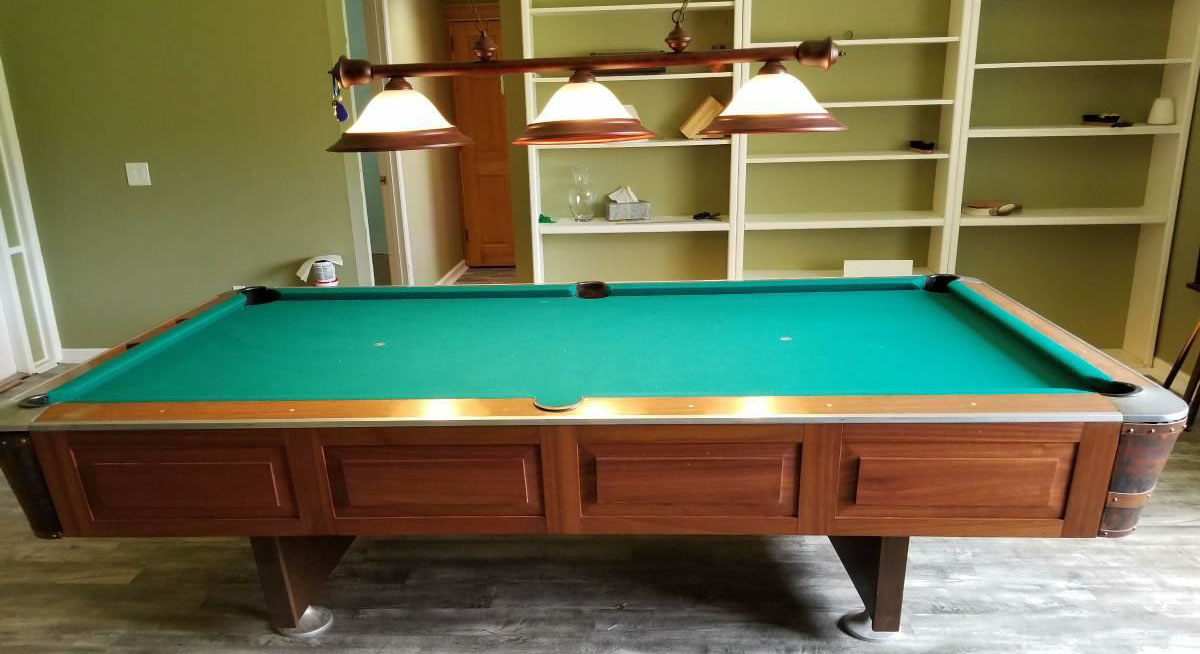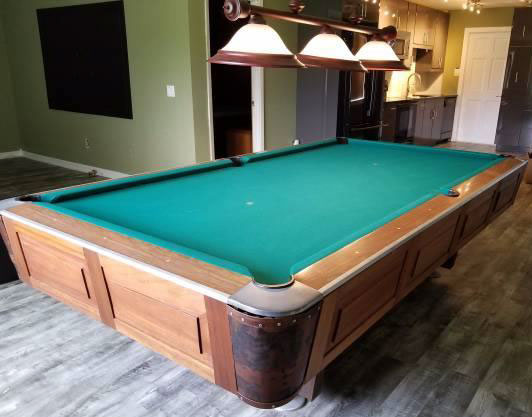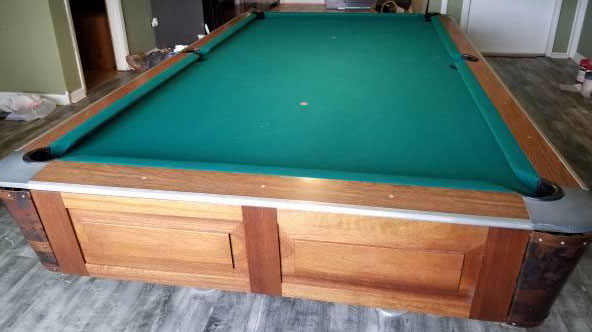 mjingle
Identify Brunswick 9' Pool Table Model
Replies & Comments
---
billiardsforum on 7/27/2017 5:22:57 AM

Interesting pool table. It doesn't strike me as a Brunswick Billiards pool table, but if it were, I would guess it to be from somewhere between the 1950s or 1960s. Brunswick has an archive of old catalogs etc on their site... that would be the best place to start.

brunswick.pastperfectonline.com

However, if it is a Brunswick pool table, there would almost certainly be a Brunswick name plate somewhere on the pool table.

Another way to identify it might be to ask the current owner to take a photo of the owners manual if they still have it.

mjingle on 7/27/2017 10:12:46 AM

I am asking the man for additional photos. He said his mom and stepdad bought it about 20 years ago, so i would say it is from the 80's-90's possibly early 2000's. I found this on the Brunswick site but it has different legs.

Brunswick Prestige Oak & Mahogany

brunswick.pastperfectonline.com/library/779E6CBA-7ACC-4A6A-AE20-620077307531

billiardsforum on 7/27/2017 9:28:09 PM

Yeah that is similar in design but the Brunswick has 3 and 6 panels vs 2 and 4 on yours, and the pockets are no where near the same.

The table in your pics looks awesome though. Make sure you ask if it has slate, and ask for a pic of the frame underneath.
Identify Brunswick 9' Pool Table Model
Title: Identify Brunswick 9' Pool Table Model
Author: mjingle
Published: 7/27/2017 12:21:04 AM
Last Updated: 7/27/2017 5:11:56 AM
Last Updated By: billiardsforum (Billiards Forum)