Identify and Value an Antique Brunswick Balke Collender Pool Table
---
10/16/2018 3:51:31 PM
Identify and Value an Antique Brunswick Balke Collender Pool Table
I am preparing to sell this pool table and was wondering if anyone could help with the model name, type of woods, and any other information about it.
Much appreciated.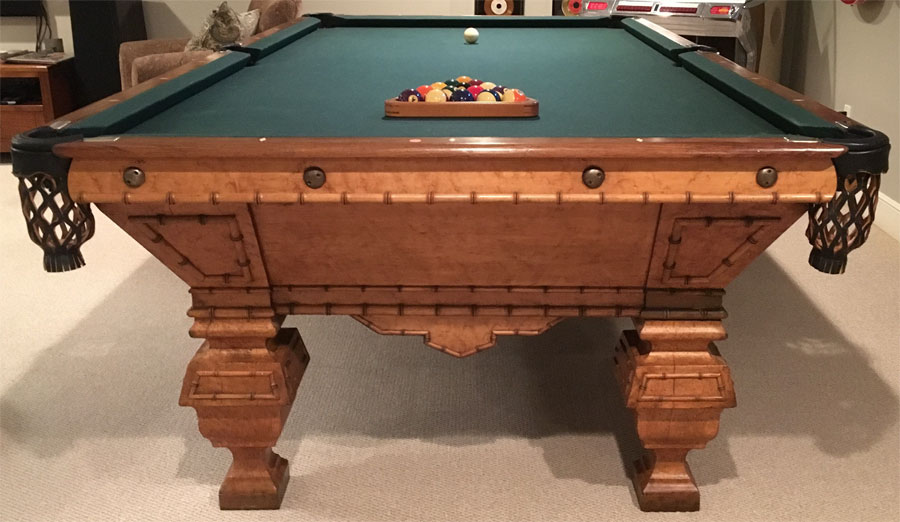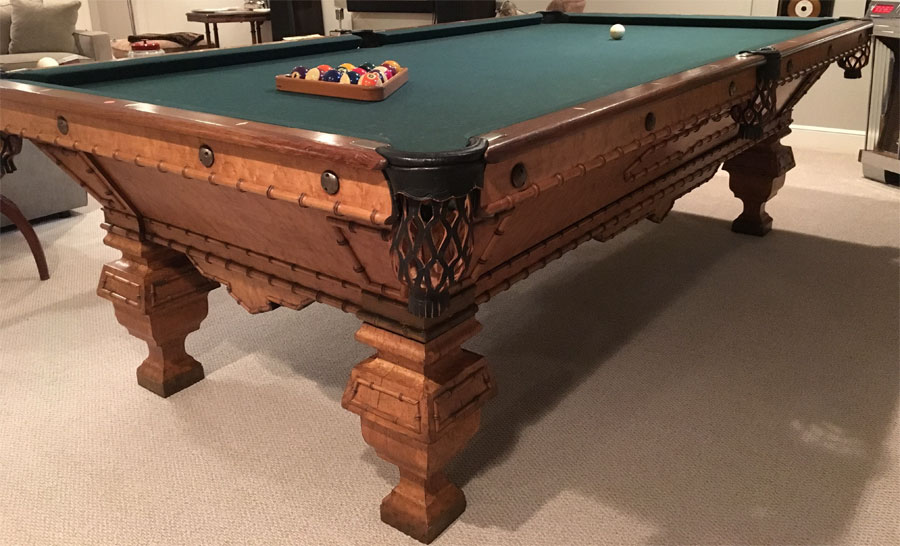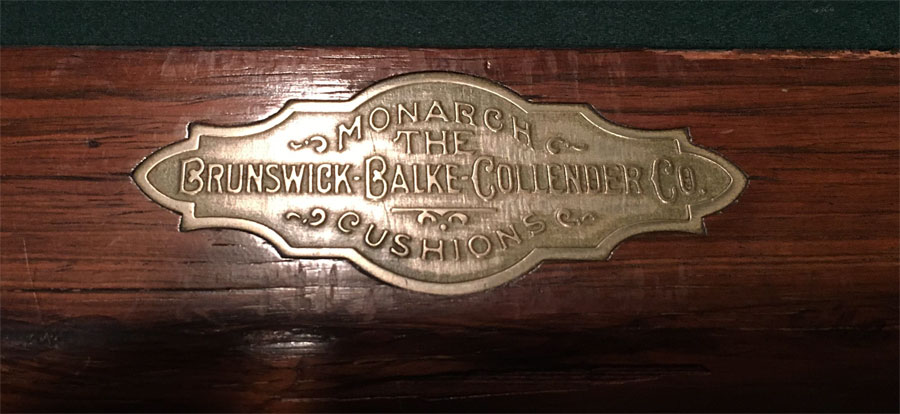 Sally
Identify and Value an Antique Brunswick Balke Collender Pool Table
Replies & Comments
---
billiardsforum on 10/16/2018 7:26:09 PM

I am researching this one for you now... but in the meanwhile can you tell us a bit more about the current owner or the history of the pool table?

It looks to be in a musician's house, and it looks to have been very well restored.

Would love to know whatever details you know about the pool table in return for our help.

Sally on 10/17/2018 10:13:59 AM

We purchased this about 20-25 years ago in Connecticut. It was painted red and we had it professionally restored.

We were told it was from 1890's and it's a four-slate, and approximately over 9' x 5'. The wood species look to be a tiger oak (or maybe tiger maple) and bamboo trim detail.

Stunning table and in great condition.

We are downsizing our collections and looking to sell this.

billiardsforum on 10/17/2018 4:29:02 PM

I've been through all of the Brunswick Balke Collender catalog archives, all the way from the 1860s up through the 1920s and couldn't find this style.

They did to many custom tables, and this could be one.

If you figure out anything before we do, please let us know.
Identify and Value an Antique Brunswick Balke Collender Pool Table
Title: Identify and Value an Antique Brunswick Balke Collender Pool Table
Author: Sally (Sally Stewart)
Published: 10/16/2018 3:51:31 PM
Last Updated: 10/16/2018 7:19:40 PM
Last Updated By: billiardsforum (Billiards Forum)